Just in time for the high school cross-country season, Ridgefield Running Company, the parent company of Ridgefield and Darien Running, is opening a pop-up shop it is calling SPX to serve local athletes. The approximately 1100-square-foot SPX (short, of course, for "spikes") pop-up shop will be open for six weeks beginning August 5 in Darien, CT, conveniently located around the corner from Darien Running Company.
SPX will carry cross-country essentials from spikes to apparel as well as offering expert advice from XC athletes on staff.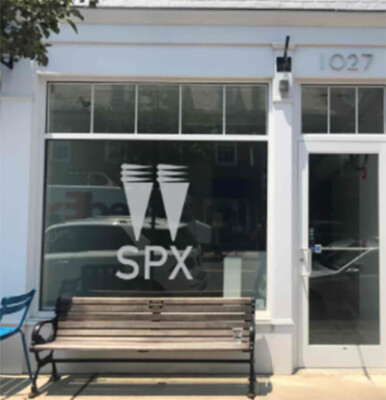 "With the return to school and sports for high schoolers, we wanted to welcome athletes back to their sport," explains Megan Searfoss, owner of Ridgefield Running Company. "We have some of the best runners in the country and we want SPX to cater to them."
Searfoss says that the space highlights local running culture through photographs and artwork, featuring high school athletes and their courses. Cullin Burdett, a longtime employee and former D1 cross-country athlete, drew maps of the iconic local courses and then took photos (Katelyn Thuss and Kevin Carcich photographers) and added color pops to them.
The doors will be open for any athlete or team to congregate and use the space. SPX will host team meetings and clinics from injury prevention to nutrition.
The pop-up store is being built so that the displays are all portable and storable and relatively inexpensive, using supplies from the neighborhood lumber and hardware stores.
New Balance, Saucony, Brooks, Asics, Hoka and Nike are all providing swag for the athletes and SPX will be hosting several different brand nights with activities or other incentives. The store will also carry unique brands such as ChicknLegs and Stance, which are popular with the local high school athletes.
The effort behind opening the pop-up store was on top of the retailer's clean-up of its Darien Running Company location, which was a victim of Hurricane Elsa last month. There was about 18 inches of water flooding up against the front door on Brook Street, but the door held out all but about 1.5 inches.
"It doesn't sound like a lot, but it was crazy," Searfoss says. "It gave new meaning to the term floating floor." In all, the store "only" lost about $1000 worth of merchandise because not much of the product was on the floor.
Ridgefield Running Company was recognized as a Top Four Best Running Store in the country by Running Insight in 2020 and has served the Fairfield and Westchester counties for more than seven years.