Xero Unveils Eco-Friendly Zelen
Xero Shoes' new eco-friendly Zelen brings comfort and sustainability together in a zero-drop, minimalist road running shoe made with biodegradable and recycled materials. The Zelen features a breathable knit upper made with rPET recycled material and a smooth, biodegradable sock liner to keep runners cool and comfortable.
The flexible yet durable 5.0mm FeelTrue sole is made with enhanced biodegradable rubber and features a tire-inspired tread for grip and control on asphalt, cement and pavement without sacrificing ground feel and feedback.
The tension straps, made from earth-friendly recycled materials, are adjustable for added support and stability, allowing you to push further and faster. At a lightweight 7.8-ounces per shoe in a men's size nine, the shoe offers a "barely-there feel."
All Xero Shoes feature a wider, foot-shaped toe box that lets toes spread and relax. A non-elevated "zero drop" heel supports proper posture. The low-to-the-ground design promotes balance and agility and a flexible sole provides protection. MSRP: $129.99
Foundation Wellness Acquires Doctor Hoy's Natural Pain Relief
Foundation Wellness, the manufacturer of insoles and orthotics under, among other brand names, PowerStep, recently acquired Doctor Hoy's Natural Pain Relief, a topical analgesic company focused on safe and natural pain-relieving products.
"We are excited about acquiring Doctor Hoy's … it is admirable what their small team has done to build the business by delivering a great product with excellent customer service," says Sean Williams, CEO of Foundation Wellness. "We believe the brand is a great fit in our portfolio along with PowerStep and Foot Petals and will strengthen our ability to empower consumers to lead active and pain-free lives."
"Doctor Hoy's Natural Pain Relief was the product that changed my life, so much so that my husband, Joachim, and I bought the company in 2006," adds Laura Gloschat, CEO of Doctor Hoy's. "We are ready to watch Doctor Hoy's grow and reach many people that are looking for safe ways to manage their pain. It is with great happiness that we have found the right company in Foundation Wellness to take over what we started."
USATF Foundation Partners With Healthy Kids Running Series
The USATF Foundation has entered into a partnership with Healthy Kids Running Series (HKRS) and its new Run For All initiative that looks to bring programming into underserved communities in urban areas. The USATF Foundation is providing registration for 200 inner city youth to participate in the fun and inclusive event series with a focus on connecting participants in the area to nutritional information, local health resources and building community connection through active play, while removing traditional barriers to access like cost, transportation and equipment.
HKRS continues to advocate for children's health and a "Get Up and Go" lifestyle by launching bi-annual five-week programs in 41 states across the U.S. for children ages two to 14. From March through May, children will participate in age-appropriate races and gain exposure to various avenues for maintaining overall health.
HKRS impacts more than 60,000 youth runners in 300-plus communities across the United States. Healthy Kids Running Series engages communities and families by providing an inclusive youth running experience, inspiring kids to believe in themselves and lead active healthy lifestyles. Learn more at www.HealthyKidsRunningSeries.org.

Chaco Founder Launches Sandal Collection for Spring 2023
Performance insole company Tread Labs, owned and operated by Mark Paigen, founder of Chaco sandals, has unveiled its premium sandal collection for Spring 2023. The collection, designed by Paigen, "marries the support and comfort of Tread Labs insoles with a casually elegant aesthetic, contoured footbeds and eco-friendly materials for discerning consumers."
After focusing on performance insoles for the past seven years, Paigen claims, "I just can't seem to get sandals out of my head. I saw a white space in the sandal market, just begging to be filled. A space bordered by performance, comfort and a clean, clear design aesthetic. There are plenty of great sandals out there, but nobody has addressed this gap in the market."
Tread Labs new sandal collection offers distinct features:
Ultra-light polyurethane midsoles share DNA with performance running shoes for a smooth ride.
Contoured footbeds that incorporate the arch support of Tread Labs insoles.
Knit uppers of 100 percent recycled polyester.
Non-marking rubber soles with recycled content provide slip resistance and durability.
Direct attach construction and knitted uppers eliminate glue and waste, simplifying construction.
The SS23 release includes two styles: Albion (MSRP: $120), with a backstrap and Covelo (MSRP: $110), a slide. All styles will be available in men's and women's whole sizes in a color palette inspired by the California towns they were named after.
Brooks Appoints Chief Running Advisor
Brooks has named U.S. Olympian Des Linden as its chief running advisor tasked with helping it conceive and create new products and technology. "In this role, she'll become an integral part of the ideation process as Brooks pushes the boundaries in technology and innovation, particularly in our BlueLine Lab," according to the company.
On Debuts Cloudmonster
Featuring its biggest CloudTec ever for massive cushioning and maximum energy, On has unveiled Cloudmonster, a shoe with more CloudTec and more cushioning than any of its previous styles (MSRP: $169.99)
The CloudTec midsole with On's patented technology combines with the bouncy Speedboard – a plate featured in all On shoes – with a rocker shape. The construction delivers a high-energy return during long runs combined with On's temperature-resistant Helion super foam for cushioning.
The Cloudmonster is a maximalist shoe. The Cloud elements compress to reduce impact during landing while the Speedboard is loaded with energy to release and drive forward again, keeping legs fresh for the next day's training. One more thing: More than 30 percent of the whole shoe comes from recycled materials.
Hands-Free Running Stroller Hits The Streets
KidRunner, a unique hands-free running stroller, has been rolled out at RoadRunnerSports.com with an MSRP of $748.99.
KidRunner is designed for kids from six months to 4.5 years old and delivers what the company calls "an unmatched, natural running experience for parents and their co-pilots … with a focus on comfort, safety and performance."
"Our dream as active parents was to stay connected to the things we loved before having kids — community, fitness and adventure," says Will Warne, founder and CEO of Kidrunner.
FootBalance Names Richard VP-Sales
After a record-breaking year of sales growth in 2021, which saw North American revenues increase by 93 percent, FootBalance has moved to strengthen its top team in the region with the appointment of Andrew Richard as VP-sales for North America. Richard joins with more than 25 years of commercial experience with brands, including Timberland, Reebok, Puma and most recently, ASICS.
Richard will report to David Sleigh, FootBalance's global sales and marketing director. "We're delighted to have secured Andrew – he's a great fit for our growing business," says Sleigh. "Health and wellbeing is playing an increasingly important role in more people's lives and under Andrew's stewardship, we're confident FootBalance is well set for continued growth.'
Daehlie Debuts Spring '22 Performance Run Collection
Spring running season is officially here and so is Daehlie Sportswear's Spring 2022 RUN/365 collection, featuring performance-focused pieces developed to deliver a balance of moisture management, breathability, ease of movement and temperature regulation.
Founded by legendary Norwegian cross country ski racer Bjørn Daehlie, Daehlie Sportswear is rooted in high-performance apparel for endurance sports, tested and endorsed by top elite athletes throughout Norway and the US. With an increased focus on its run segment, the brand has added several new top-end pieces to this season's collection, continuing to expand on its goal to meet the apparel needs of endurance athletes year-round.
Intensity Jacket: A lightweight, strategically ventilated running jacket for training in warm to cool conditions. Key features include a full-zip front, zippered back pocket, elastic hem and cuffs, chin guard, and 360-degree reflective details for maximum visibility. MSRP $90
Intensity T-Shirt: A lightweight, high-performance short-sleeve running top with strategically placed mesh panels for training on warmer days. Thanks to its grid mesh ventilation, this top is quick-dry and moisture-wicking for temperature control. MSRP $50
Elite Run Singlet: Developed in partnership with some of Europe's fastest long-distance runners, whose feedback was critical in the goal of creating a design that would not limit performance during important training sessions or competitions. With a focus on temperature control, the Elite Run singlet is constructed using an advanced technical fabric, composed of knitted mesh, that is highly breathable and provides moisture wicking and quick-drying properties. MSRP $70
Elite Run Shorts: The primary goal with DÆHLIE's new Elite Run Shorts was to create the feeling of 'wearing nothing' during long runs, quality training sessions and competitions. The main fabric is a light microfiber, while the inner liner is made in a soft and lightweight fabric with stretch, which together provide exceptional moisture wicking.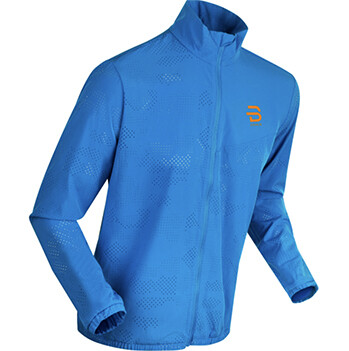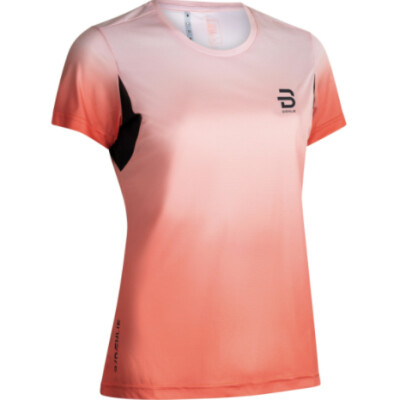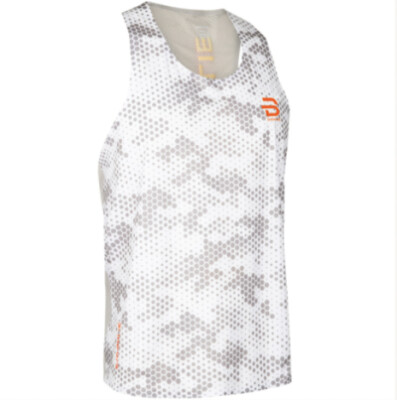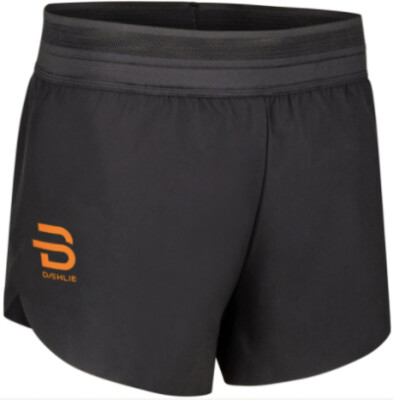 Gnarly Nutrition Partners With Women's Epic Race Series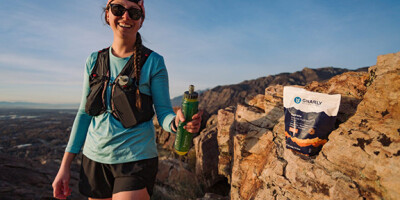 Gnarly Nutrition has partnered with the Women's Epic Race series. Established last year and held in Utah for women runners of all levels, the deal calls for Gnarly to supply hydration products for participants while running the course.
This year's two running events will be held at Brian Head Resort, a 5.1-mile course with a gain of 1775 vertical feet, in June, and Brighton Resort, a 5.8-mile loop, with a 2200-foot elevation gain, in July.
Gnarly's Hydrate Electrolyte Mix will be available at all aid stations along the course routes, and all race participants receive a single-serve stick pack of its Whey and Vegan Protein products.