In the face of unprecedented business challenges, run specialty stores across the U.S. march ahead in creative, spirited and noble ways.
As runners and walkers take to the roads and trails in record numbers – UA MapMyRun has reported all-time highs in workouts and new users – and with retailers beginning to reopen their doors to the public, running stores continue shining as valuable local operations that promote healthy living, showcase the power of entrepreneurial thinking and contribute to more lively, dynamic communities.
Unpacking the Mystery Box
"When all five of your shops close and sales slow to a trickle, you find yourself with a little more free time than normal," admits Joe Lourenco, co-owner of California-based A Snail's Pace.
One creative result from Lourenco's idle time: bringing the long-held idea of a subscription box to life. Dubbed "Mystery Box – Anything But the Shoes," the $50 box available on the Snail's Pace website is packed with assorted running goodies, such as performance socks, water bottles, nutrition, sunglasses, A Snail's Pace-branded gear and store gift cards. (After customers order the Mystery Box, the store sends the customer a short survey to help staff curate the personalized box.)
"What started out as an idea to introduce our customers to new brands has turned into an extra bump in sales exactly when we needed it," Lourenco says, adding that customers have been excited to receive their personalized boxes and compare its contents to other shipped-out Mystery Boxes.
If the success continues, Lourenco could see A Snail's Pace constructing Mystery Boxes around big local races and holidays and perhaps even expanding into apparel like Stitch Fix.
"Everything's changing," Lourenco says. "Now is the time to try something different."
Custom Creations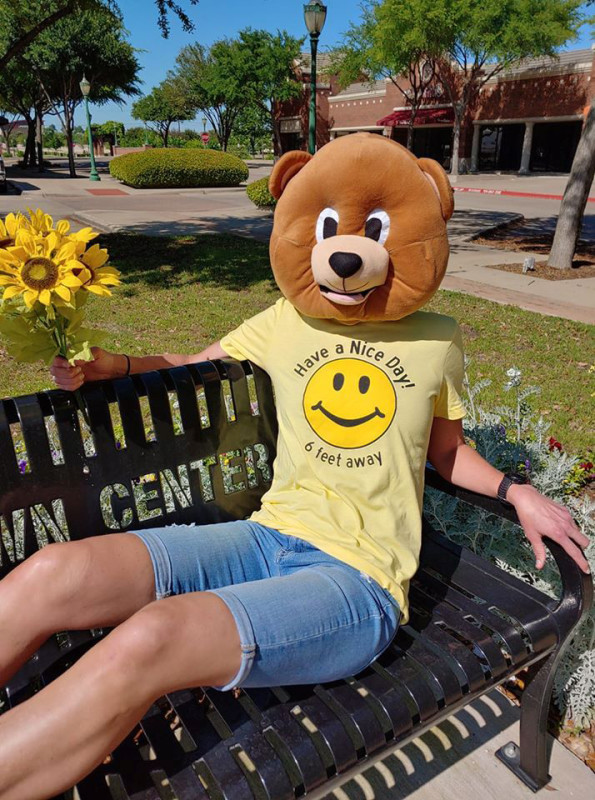 Run shops have gotten clever – and often charitable – in developing one-of-a-kind tees laced with whimsical messaging. Texas-based Bear Creek Running Co. debuted a limited-edition smiley-faced tee that read: "Have a Nice Day! 6 feet away," while Xtra Mile Running outside Chicago unveiled a "Run Together (But Separately)" Spring 2020 Quarantine tee. Sale proceeds from Black Dog Running Company's "Better Days Ahead" T-shirts, meanwhile, have been earmarked for the Lowcountry Food Bank in nearby North Charleston, SC.
For thoughts on its next store T-shirt design, the Iowa Running Company (IRC) turned to the crowd with its inaugural – and hopefully now annual – IRC T-Shirt Design Contest. The Cedar Rapids store received 20 creative designs from fans and followers. Three store-selected designs are currently out for public voting and the winning t-shirt design will be available for purchase on June 1.
"With so much uncertainty out there, we felt this was a great way to let others get creative and spread some joy by sharing their inspiration behind running," IRC's Clifton Trebil-Smith says.
Rallying Around Pacers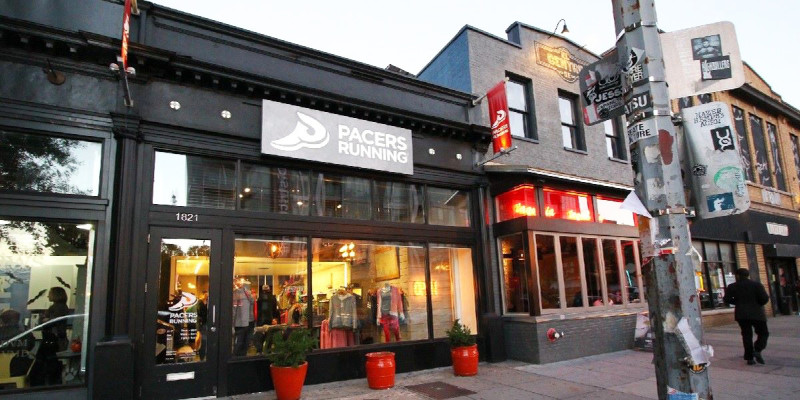 On the morning of April 25, Pacers' 14th Street location in Washington, D.C. was robbed, a disheartening and unnerving turn amid present circumstances. Despite incurring "significant losses," Pacers vowed to "carry on" and even delivered a comical jab on Instagram: "To the person(s) who stole a heavy, locked safe from a retailer during a pandemic: joke's on you."
After news of the still-unsolved robbery made the rounds, Pacers CEO Kathy Dalby and her crew felt an "incredible" outpouring of support from customers, vendors, neighboring businesses and fellow run shops, including a few who sent over lunch for Pacers staff.
"The kindness we received was invaluable to our team who had a few rough days," Dalby says.
Community champions
Running shops continue showing their community mindedness, serving as connective tissue binding local residents, businesses and nonprofits together. Wisconsin-based Run Away Shoes' "Small Business Shout Outs" on Instagram have highlighted local restaurants, a bowling alley and a bike shop among other neighborhood independents. In suburban Chicago, 847 Running Company hosted a diaper drive to support Twice as Nice Mother & Child, a local nonprofit that supports the basic needs of mothers and children.
And each week of late, Michigan-based Hansons Running Shop has been purchasing 50 $20 gift cards from a restaurant near one of its four Detroit area stores. The run shop has then been attaching one card to curbside pickup orders over $100. Hansons co-owner Kevin Hanson hopes his company's "Restaurant Stimulus" effort brings a $1000 jolt – and hopefully, much more – to the local eateries and helps sustain the vibrant communities in which Hansons operates.
"If we come back to a community that isn't there, does it really matter?" Hanson asks. "If everybody is looking out for each other, we're going to be in much better shape coming out of this."
Adding some design pop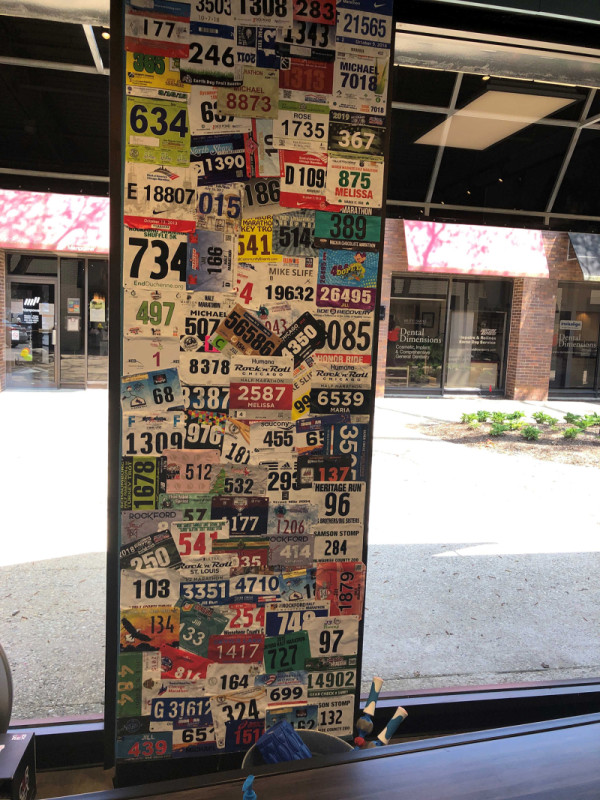 Since being forced to close in mid-March, the Fleet Feet Rockford outlet in northern Illinois has been steadily refreshing its store. In addition to fresh paint, the Fleet Feet Rockford crew also wrapped a pair of showroom-floor columns in race bibs for an eye-catching design element. Using race bibs it had on hand while also reaching out to its running groups and social media followers for donations, the Fleet Feet Rockford team assembled some 250 race bibs to create the colorful and commemorative custom-art feature.
"This was something fun to celebrate our runners and what they've accomplished," says Fleet Feet Rockford co-owner Melissa Pratt, whose store also includes a wall featuring race photos of customers.
The Brooklyn Mile endures … with a twist
Like so many run specialty shops, the Brooklyn Running Co. has embraced virtual races in the absence of in-person gatherings. Earlier this month, the two-store operation opened registration for its popular Brooklyn Mile, albeit a modified event slated for June 19-21. Eighty percent of total registration proceeds will be donated to New York City's COVID-19 Emergency Relief Fund while the remaining 20 percent will feed a prize purse awarded according to age-graded VDOT Levels, a performance formula developed by legendary exercise physiologist and distance running coach Dr. Jack Daniels.
"In an era of the ever-amplified negative news cycle, we want to give runners something we all need right now: hope," Brooklyn Running Co. co-founder Matthew Rosetti says.