Summer remains in full swing at the nation's run specialty stores.
From Fourth of July celebrations and youth running camps to sidewalk sales and fall marathon training programs, running stores continue to champion movement and motivation in their respective communities. Toss in exciting new product launches, Best Running Stores honors and the looming start of another cross-country season and the energy at run shops is as high as the temps.
Running Insight senior writer Danny Smith spotlights some cool happenings in running retail during the dog days of summer.
A different spin on Friday Night Lights
While Friday Night Lights in the Lone Star State applies to football, Trailhead Running Supply in Flower Mound, TX, has brought the theme over to trail running. In collaboration with Blaze Trails, a local trail race company, the one-year-old running store has been hosting Friday evening trail runs from its shop to the nearby Northshore Trail.
Trailhead assistant store manager Jason Hammel says the shop created Friday Night Lights to escape the daytime heat and to invite runners to experience the trails at night, which offers an entirely different dynamic than running in the daylight. Above all, though, the nighttime runs allow Trailhead to offer another community-building experience beyond its weekly group runs.
"It's important to us to be more than a running shoe store. We want to build and connect communities," Hammel says. "Friday Night Lights is an extension of this mission."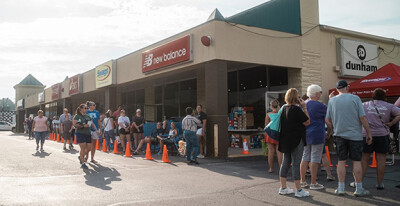 Swags gets bargain-hunting customers into its doors early
In preparation for its biggest sale of the year on Aug. 5, Louisville-based Swags Sport Shoes unveiled a fast pass for a 30-minute head start on the crowds. The $15 fast pass allowed 30 customers to begin shopping the sweet deals at Swags' south location at 9:30 a.m. while others waited to enter the big sale until 10:00 a.m.


Pictures say 1000 words at St. Pete Running Company
Beginning in May and extending into the summer, the St. Pete Running Company in Florida unveiled its first collection of Passion Posters — a series of five photos celebrating local runners and the sport's authenticity.
The first photo released in the collection featured one of the shop's "OG Sunny Runners," Tommy, triumphantly and emphatically pointing to the heavens after outdueling another runner to the finish line. Another Passion Poster showed a single mother pinning a race bib to her chest.
"It was this moment of her preparing to be as ruthless as she needed to be," St. Pete Running Company owner Cody Angell says.
St. Pete Running Company displayed each photo in the collection on a 16x24 inch canvas print in its store while also sharing the photo on its Instagram feed alongside a deeper story behind the photo. Angell plans to release another Passion Posters collection this fall.
"It's the responsibility of running stores to have their fingers on the pulse of their community and this project is an extension of that," Angell says. Medved Running & Walking takes up a different kind of collection
Run shops regularly serve as a collection point for used shoes, often teaming with organizations like the MORE Foundation or Soles4Souls to turn end-of-life footwear into a positive good for the world. We've also seen run shops host collections for socks, winter coats and canned goods.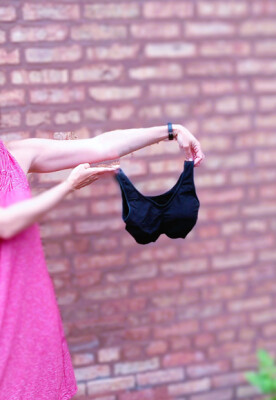 Medved Running & Walking Outfitters, meanwhile, found a different angle and launched a collection drive for bras. In May, the Rochester, NY-based running store shipped out 27 pounds of donated bras to Free the Girls, an organization working with survivors of sex trafficking.
Good Times Running Co. helps get students off on the right feet
With the back-to-school season approaching, the Good Times Running Co. (GTRC) in Katy, TX, participated for the first time in Katy Christian Ministries' Happy Feet Shoe Program. The initiative aims to outfit 1000 local school students with new shoes for the 2023-2024 school year.
Customers could purchase shoes from the store's $50 sale table or the shoe wall and donate a pair to the program while scoring a 20 percent off bounce-back coupon to the store for themselves. In just two weeks, GTRC collected 39 brand-new shoes for the Happy Feet program.
"There was a calling and a need to support members of the Katy community and GTRC had the access of resources and opportunity to generate support for the program," GTRC joint owner Sarah Priest says. "We called out to customers in the Katy Running Community and beyond, and those able to support the program showed up in a wonderful way."
GTRC has agreed to continue the relationship as Katy Christian Ministries has clients in need throughout the year.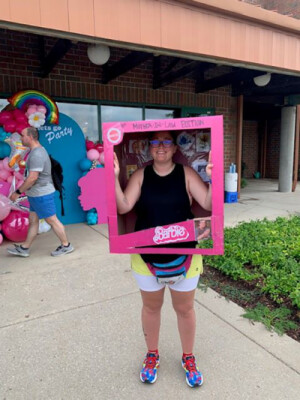 Fleet Feet Fort Wayne taps into Barbie fever
Noting the euphoria around the release of the "Barbie" movie in late July, Fleet Feet Fort Wayne (IN) hosted a Barbie Fun Run on July 29. In addition to the standard neighborhood jaunt, the run shop injected a charitable aspect into the themed fun run by collecting more than 40 new Barbie toys for Erin's House for Grieving Children, which supports children, teens, and families who have experienced a death.
Heartbreak Hill Running Company and prep runners celebrate summer
On summer Sundays, the Heartbreak Hill Running Company in Newton, MA, hosted Camp Heartbreak for local high school athletes. Following a short group run, the seven-Sunday series featured fun summer activities ranging from a Slip'n Slide to a cookout to a relay race.
Fleet Feet Princeton invites runners to wear the past
Love the ol' school, nostalgia-filled, and conversation-driving Throwback Jersey Fun Run hosted by Fleet Feet Princeton (NJ). Runners showed up donning singlets and other gear from their middle schools, high schools, colleges, and favorite running store. A fun twist to the store's regular fun run.
Foot Traffic invites all to the track
In Portland, OR, local five-store running store chain Foot Traffic didn't let summer come and go without hosting four all-comer track meets at Grant Park in partnership with Portland Parks and local high schools. A longtime Portland tradition, the Wednesday evening track meets featured young and old alike competing in a variety of track and field events, including a 60-meter kids dash, the 1500, a 4x100 Family Relay, the shot put, long jump and turbo javelin. Individuals could register for $5 while an entire family could get in on the fun for $10.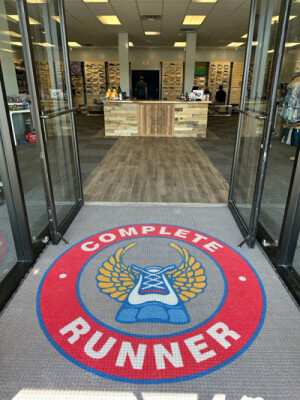 Running stores grow and move
A few running retailers recently increased their store count with new digs.
• Fitness Sports opened its fourth retail location in Iowa with the debut of a location in Ames, the home of Iowa State University.
• Athletic Annex, which is celebrating its 40th year in 2023, introduced a third Indianapolis area store while Stacey and Eric Bartos launched Fleet Feet New Smyrna Beach (FL). It's the Bartos's third Fleet Feet location and the 14th Fleet Feet location in Florida. Also, Fit2Run introduced a store in Dania Beach, FL.
• Meanwhile, Ad Astra Running (Lawrence, KS), Complete Runner (Flint, MI) and Solid Rock Running Company (Florence, AL) all recently relocated existing stores into new locations in their respective hometowns.
Have a compelling event, project or initiative to propose for a future Running Spirit column? Contact Running Insight senior writer Danny Smith at [email protected] with details. You can also follow Danny on Instagram @runspecialtyinsider.