1st Place Sports, the five-store run specialty chain based in Jacksonville, FL, was named Store of the Year tonight in a virtual celebration of the 2020 Best Running Stores.
Honored along with 1st Place Sports were three other Store of the Year finalists — Fleet Feet Richmond, Richmond, VA; iRun Texas, San Antonio, TX; and Ridgefield Running, Ridgefield, CT.

For 1st Place Sports, founded in 1978, the Best Stores Award is recognition of the place it holds not only in its local community, but within the run specialty business as a whole.
The event, presented by Diversified Communications, the owner of Running Insight and The Running Event, and hosted by executive director Christina Henderson, honored the 60 winners of the 2020 Best Running Stores, which were originally announced in mid-2020. The in-person event last year was postponed due to the magnitude of the COVID-19 pandemic.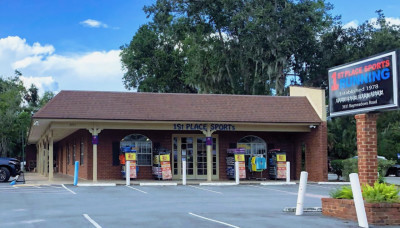 "We are the heart of the Jacksonville running community," says co-owner Doug Alred. "This is a huge honor. We have always felt like we were number one and [being named a finalist] instilled even more pride in our staff. It confirms the work we've been doing is the very best it could be."
When asked what makes 1st Place Sports the Store of the Year, Doug's wife and co-owner Jane Alred has one simple explanation.
"The most important thing is our staff and the relationships we've built and nourished over the past 42 years," she says, pointing out that the chain now has multi-generational customers and has enjoyed serving some families for three generations. The 1st Place Sports staff has a combination of more than 200 years of running and retail experience.
"We have been continuously building the foundation of the Jacksonville running community both at our stores as well as the (pre-COVID) 100-plus races a year we time and manage," she adds. "Once the community running foundation began flourishing, we gratefully embraced our customers and they embraced us to continue to develop this special community over the years."
"We embrace the honor and while we do not take it lightly, we know we must continue to challenge ourselves to continue to be the very best with each and every customer experience," says Doug Alred.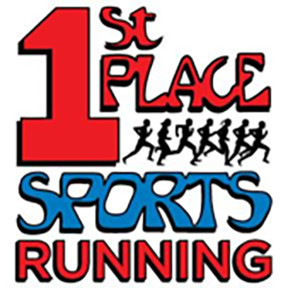 About 1st Place Sports …
Jacksonville, FL (five stores: Baymeadows, San Marco, Tapestry Park, Jax Beach and St. John's, opened in January 2021)
www.1stplacesports.com
Owners: Doug and Jane Alred and their daughter, Ryann Alred Lohman
History: 1st Place Sports was started in September 1978 with one location and has grown to five stores in the Jacksonville area.
In Their Words: "1st Place Sports is a full-service running store. In-store services include our five-step fit process, free monthly Good Form Running Classes, training clinics, weekly training runs and special events in the store such as our Women's Night. The fact that the store has surpassed four decades and is still relevant and a driving force in the running community means we must have a successful formula."
The Award: "It is an honor to be recognized as one of the top running stores in the nation. We feel that we are not just a running store, but an integral part our running community. It is very gratifying to be recognized by our customers and colleagues. Receiving this award is not just something we assume we get each year, this is something we know we worked for while being innovative. Our ability to adapt year over year and our continuance to put customers first is a signal we bring up in each staff meeting. The award brings integrity behind what we do and that no one person can achieve such award, it takes the entire team to work together driving forward. Our staff is aware of the challenges, but they are confident in their performance to be a part of the best running store. "