In a move the benefits both parties involved, A Snail's Pace Running Shop, Southern California's hub for running and walking enthusiasts since 1979, and the Surf City Marathon and Half Marathon, presented by 361°, recently entered a partnership that makes A Snail's Pace the official retail and expo partner of the event, beginning with the 2024 Surf City Marathon. A Snail's Pace will also become the presenting sponsor of the Active Lifestyle Expo, a two-day oceanfront fitness festival held in advance of the iconic race the weekend of February 2-4, 2024.
The Surf City Marathon, known for its picturesque course along Huntington Beach's coastline, has been a first Sunday in February tradition for runners worldwide for 28 years. Its unique blend of surf culture and competitive running has made it a must-do event for endurance athletes and fitness enthusiasts alike.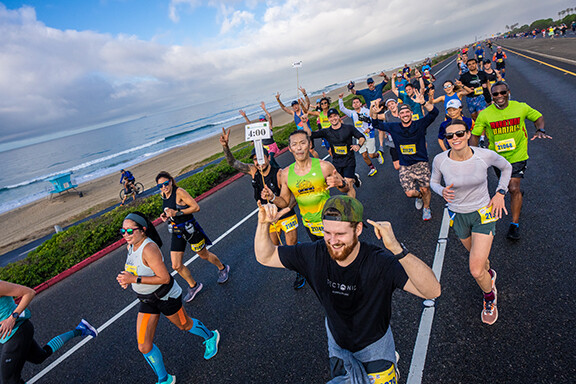 "We are delighted to welcome A Snail's Pace Running Shop as the official retail partner of the Surf City Marathon presented by 361°," says Phyllis Blanchard, partnerships director for the event. "Their dedication to fostering a vibrant local running community and their expertise in all things running make them an ideal partner. The collaboration with our presenting footwear partner 361° will enhance the overall expo experience by offering more 20,000 runners access to premium running gear, shoes and an unforgettable race experience."
The Surf City Marathon, scheduled for the weekend of February 2-4, 2024, will see A Snail's Pace play a pivotal role alongside 361° in enhancing the race experience. The shop will be present throughout the weekend, leading the pace teams and providing runners with access to top-quality running shoes, apparel and accessories. This collaboration aims to ensure that every runner is well-equipped to conquer the marathon's challenging yet scenic course.
With its rich history and dedication to serving the running community, A Snail's Pace is eager to embark on this exciting journey alongside 361°, working together to develop community engagement initiatives year-round. The first official Surf City Marathon training group run is scheduled for Saturday, October 14.
"No race showcases the spirit of the Southern California running scene like the Surf City," adds Joe Lourenco, president of A Snail's Pace. "Partnering with iconic races like the Surf City Marathon is a natural fit for us. It's not just about selling running gear; it's about fostering a sense of community and helping individuals reach their goals. We are proud to be a part of it."
The Surf City Marathon is more than just a race; it's a celebration of the Southern California lifestyle. Runners are treated to a classic VW Bus surf sedan leading the race start, Beach Boys melodies in the air, and the strumming of surf rock riffs along the way.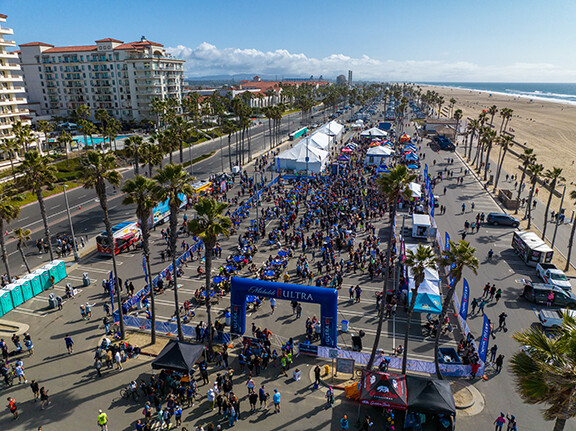 The course starts on California's iconic Pacific Coast Highway 1, passes by the world-famous Huntington Beach pier, and guides participants onto a multipurpose running path right on the sandy shores. The atmosphere is further enriched by local surfers who cheer runners on, creating a uniquely inspiring environment that culminates with a post-race Finish Line Festival on the oceanfront.
Photos courtesy of @rwbmultimedia-7