With the goal of providing women and femme of color who work in the running industry with career development programming, community building and mentorship opportunities that center their experience and identity, the second annual Women of Color Take the Lead (TTL) retreat was held in mid-August in Chicago. With 79 attendees, a post-event survey showed that attendees felt most empowered from Take The Lead and wished it could offer more programming, more connection and more time together.
"Year one of TTL we created a magical vibe that I was worried could not be duplicated," reports one of the event's creators, Alison Mariella Désir. "But in Year Two we were able to capture the same magic. There is just something truly special about bringing women and femme of color together in a space for us, by us."
The retreat's mission is to create a brave space that centers the experience of women and femme of color to come together to feel supported, validated and empowered to take action in leading the change they want to see in the running industry. It also provides this space where women leave feeling empowered to take action through career development, community-building programming and mentorship and sponsorship opportunities.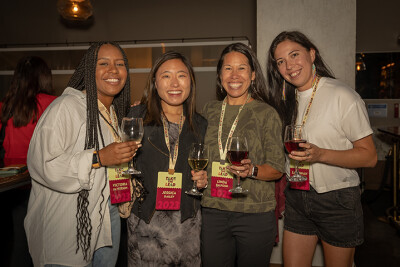 TTL participants work at brands, running retailers, small businesses timing companies and more.
The retreat opened with a dinner and opening reception featuring Naira Bills's poem "Allegory of the Activist" that encouraged attendees to ask themselves the question: What beyond your color and your work makes you who you are? The poem and thoughts set the tone for two days of discussion, networking and mentorship.
"The retreat was a powerful reminder to be true to yourself, use your voice, and take up space," wrote Heather Saldivar, social media specialist at Superfeet, one of the sponsors of the event. "The joy and vulnerability shared was unlike anything I've ever experienced before. I'm so grateful to each person who shared their story, as it gave me the opportunity to grow, learn, and connect with inspiring women of color.
"Take the Lead was a safe space where I could be myself and share my thoughts and feelings without judgment," Saldivar added. "I felt empowered by the other women and their stories, and I left feeling more confident."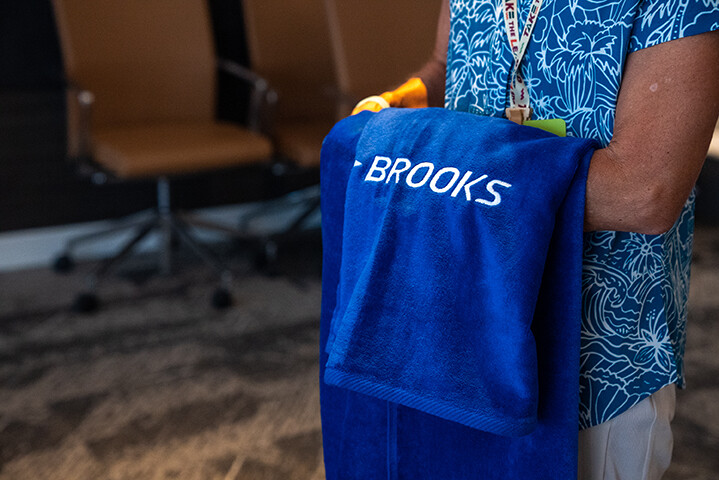 Other sponsors were Bank of America Chicago Marathon, Brooks, New Balance, New York Road Runners, On, Strava, Feetures and Fleet Feet.
"In year two we saw a broader range of partners support Take the Lead and organizations represented at the event," adds co-organizer Jessica Murphy, of BibRave. "You could feel the impact of that in the conversations and the connections that took place. It's so important for us to see a wide range of support from across the industry and as more people have a chance to see the magic of Take the Lead, I'm excited to see what 2024 brings!"
"Take the lead 2023 is such a special, tender, and incredible experience and to have it all manifest better than I could've imagined is a testament to all the energy and intention every single person showed up with," adds co-organizer Kaitlin Rodriguez. "The work WORKS — and it continues!"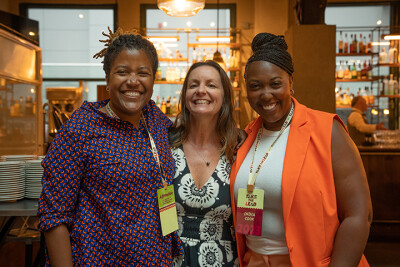 The inaugural TTL in 2022 in Seattle, WA, which drew 65 attendees, was led by Désir and Martha Garcia along with a planning committee made up of leaders within the running industry. This year planning was co-led by Désir, Murphy and Rodriguez.