The running industry lost a treasured friend and invaluable supporter when Tony Banovich passed away on October 14. Now, since his sudden passing left behind running shoes too big for anyone to fill, the industry will gather to honor Banovich, the race director for the ​Missoula Marathon​ and executive director of the nonprofit Run Wild Missoula, with a fundraising run.
To honor Banovich's legacy and ensure continued support for Run Wild Missoula, an industry coalition led by BibRave, Event Southwest and the Louisville Running Company has created ​The Tony Banovich Roads, Tracks, and Trails Memorial Run​. This event challenges participants to run or walk 4.35 miles – the average daily distance of Banovich's 1731-day run streak – while raising funds for Run Wild Missoula, an organization that held a special place in Banovich's heart.
Registration for The Tony Banovich Roads, Tracks, and Trails Memorial Run will be open from today through December 11 and participants will have until December 31 to complete the event.
Registrants will receive a commemorative pin, donated by Ashworth Awards, embossed with Banovich's signature email send-off – "See you on the roads, tracks, and trails."
Thanks to presenting sponsor AfterShokz​ and supporting partners ​Ashworth Awards​ and ​RunSignup​, 100 percent of registration dollars will go directly to the Montana nonprofit.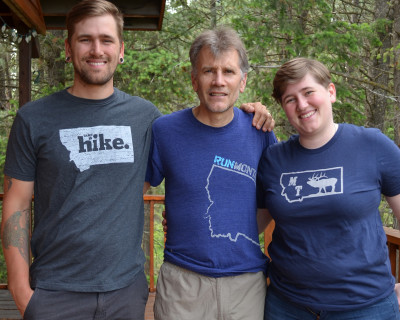 "Tony was exceedingly generous with his time and energy, particularly to runners and walkers in our tight-knit community,"​ says Ashley Cossairt, interim executive director of Run Wild Missoula. "He always found a way to make people feel welcomed and supported within the sport and he worked tirelessly as the driving force behind Run Wild Missoula."
"Words can't express the profound joy that Tony brought to all of our lives and the sport of running, as well as the immense loss we're all feeling from his passing," add Tim Murphy of BibRave, Tony Yamanaka of Event Southwest, and Michael Clemons of Louisville Running Company in a joint statement from the event organizers. "Running meant everything to Tony, and Run Wild Missoula was the beneficiary of his clear-eyed leadership and dedication to the sport. The Tony Banovich Roads, Tracks, and Trails Memorial Run will not only honor Tony's memory, but it will support the organization that he dedicated his life to growing."
To learn more about ​The Tony Banovich Roads, Tracks, and Trails Memorial Run, please visit the ​registration page​ at https://runsignup.com/RunforTony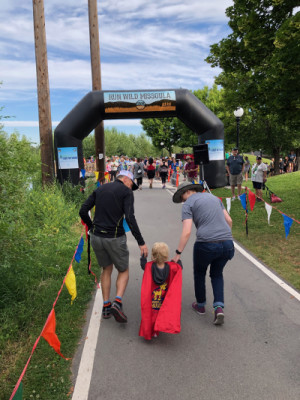 About Run Wild Missoula
Run Wild Missoula is a 501(c)(3) nonprofit running club with a mission to promote and support running and walking for people of all ages and abilities.