Always looking for ways to engage runners during the pandemic, inov-8 and Coros Wearables have teamed up to help people reap the rewards that exercise brings to mental health. The result is the Step Up & Play Your Part Challenge in a bid to amass 21 million steps of responsible exercise before the end of January 2021.
To do this they are calling on runners, walkers and all sportspeople to log their daily number of steps on the inov-8 website at https://www.inov-8.com/step-up-play-your-part-2021.
And while both brands are promoting exercise to help people with their mental health during these hugely challenging times of the Covid pandemic, they are also stressing that all exercise must be carried out responsibly and within government guidelines that apply locally.
The challenge is open to everyone worldwide, with inov-8 and Coros offering daily prizes that include award-winning running, hiking and fitness kit and GPS watches.
"In June last year we digitally brought together a team of more than 1000 runners globally to complete a 25,000-mile virtual lap of the world within a week," says Michael Price, inov-8 COO. "The inov-8 World Run was a huge success and proved to be integral in our Play Your Part campaign, set up at the start of the pandemic to support, motivate and inspire people through these difficult times.
"Now we're stepping things up a level and looking for people to join us in amassing 21 million steps of responsible exercise," he adds. "In doing so improve their mental health at a time when things are incredibly tough for us all."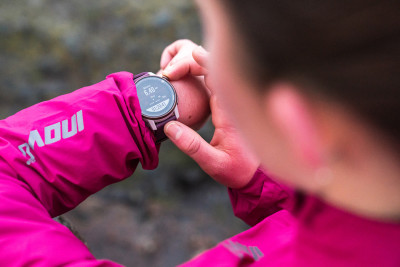 "Earlier in the year, COROS also partnered with JoggingBuddy, RedJanuary and our charity partner Sport In Mind to promote exercise as a means to support and motivate both the mental and physical wellbeing of people worldwide," adds Ben Clark, Coros Northern Europe Market Manager. "Together with our wider partners, we believe that the challenge will be the beginning of a very active and successful year for everyone involved!"
Watches, mobile phones and pedometer can be used to count steps. Get all the details about the Step Up & Play Your Part Challenge and how to log steps at www.inov-8.com/step-up-play-your-part-2021