Allbirds Unveils Tree Flyer This Week
The much-anticipated new running shoe from Allbirds, called the Tree Flyer, launches this week as the brand's next step into performance footwear. The style is lighter and introduces a new midsole innovation, SwiftFoam, that is more than 30 percent lighter than SweetFoam, has increased cushioning and energy return with a rebound of 70 percent and is more efficient and faster without compromising stability and support.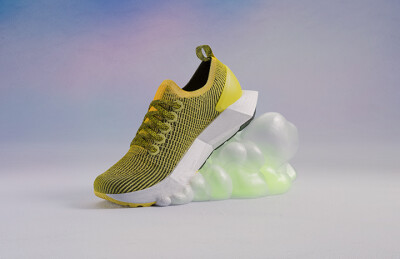 SwiftFoam is a foaming process that creates a low-energy midsole product process. The process uses Allbirds' castor bean oil-based resin that allows it to use less material and less energy, making it better for the environment.
The Tree Flyer is Allbirds most technical style to date. To improve its technical design the style has a flared external heel that provides additional support, an increased toe spring that provides transition, a traction pattern on the sole for grip, new reflective eye-stays, and flat laces, and a Tree upper that provides a sleeker fit that holds the foot in while being more breathable and durable.
Among the other Tree Flyer details:
MSRP: $160
Sizes: Men 7-14 (including half sizes); Women 5-11 (including half sizes)
Colors: Lux Beige, Buoyant Yellow, Natural Black, Natural White, Orange
Carbon Footprint: 9.92kg CO2e
Weight: 269g [9.49oz] size M9
Ultimate Direction Launches Apparel Line with Amelia Boone Collection
To celebrate athletes in the running and fastpacking space, Ultimate Direction is launching a Signature Apparel Collection this spring designed by athletes, for athletes. Debuting last month, the Signature Line kicked off with the Amelia Boone Collection, a three-piece apparel line designed and tested by elite trail, ultra and obstacle course racer Amelia Boone.
​Ultimate Direction's design team worked with Boone to prototype her running kit. The collection includes the Amelia Boone Vest, Amelia Boone Tank and Amelia Boone Short and is available in women's specific sizing from XS-XL.
Boasting key attributes of minimalism and freedom of movement on the trail, each product has a relaxed and chafe-free fit, uses Polartec Power Dry moisture-wicking fabrics, advanced Polygiene odor control and is designed to optimize mobility.
"I designed these three pieces because I prefer to run with as little restriction in my movement as possible, especially around the arms and legs," says Boone. "My goal is to feel like I'm wearing nothing when I run and these pieces are designed with that freedom in mind."
Sustainably constructed with a 100 percent recycled shell and 93 percent recycled insulation, the Amelia Boone Vest uses Clo Eco Vivo synthetic insulation in the front that keeps the wearer warm even when wet and it increases breathability by 30 percent without reducing warmth.
The Amelia Boone Tank has 360-degree reflectivity and uses Polartec Power Dry for next-to-skin moisture management fabric. The advanced Polygiene odor control technology reduces bacterial growth to keep the tank smelling fresh.
The Amelia Boone Short is a full split running design that allows for maximum mobility with zero restriction stride. Using a dissolvable thread material that maximizes breathability without reducing durability, these shorts have a bonded hem and y-fold chafe-free elastic waistband.
New Balance Unveils The Track
Taking its commitment to the sport of running to a new level, New Balance recently launched The Track at New Balance, a multi-sport facility open to local and professional athletes as well as its own Team New Balance. The athletic center includes a dual terrain indoor track that converts to a field, flexible basketball, soccer and volleyball courts, a Sports Research Lab and the Roadrunner music venue operated by Bowery Presents.

It is located across from New Balance's global headquarters at Boston Landing.
The facility has more than 19,000-square feet dedicated to the brand's Sports Research Lab, which includes high-tech imaging, 360-degree motion capture equipment, force plates that measure foot depression and a hyperbaric chamber.
New Balance redeveloped a brownfield site for the facility, which received LEED Silver certification. The roof houses 2491 405-watt modules covering approximately 72,956-square feet. The track features hydraulically banked turns, the widest allowable oval lanes at 42-inches wide and the maximum number of six oval lanes.
"When we first started discussing The Track at New Balance, we wanted to ensure that we could create a destination for the community at Boston Landing, as well as design a space where the New Balance Sports Research Lab could take their work to the next level," explains Jim Halliday, president of New Balance Development Group. "This facility and all of the high-tech equipment it houses allow the New Balance Sports Research Lab team to increase their surveys with athletes and enhance technology throughout our products."
Altra Unveils Escalante 3
With an improved fit due to an updated, sock-like upper material and added elastic throughout, the new Escalante 3 from Altra is aiming to provide fans of this everyday road shoe with all-day comfort.
Now entering its third season, the Escalante 3, which launched May 16, boasts an overhaul on shape and upper design, adding to overall fit and breathability. Maintaining Altra's signature Balanced Cushioning platform and Footshape Toe Box, the shoe ensures stability, comfort and power. With a 24 mm stack height, it's cushioned for long distance runs, yet lightweight, responsive and flexible enough for the shorter, speedwork sessions. The EGO Midsole paired with InnerFlex technology rounds out this do-it-all-day shoe. MSRP: $140.
Tailwind Nutrition Celebrates 10 Years
Tailwind Nutrition, a provider of sports nutrition products for endurance athletes, is celebrating its 10 year anniversary this month with a new limited edition flavor, giveaways, events and partnerships.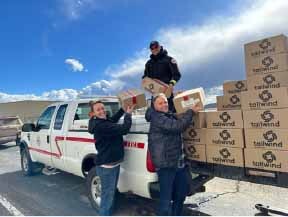 In 2012, athlete Jeff Vierling founded the company to find a better nutrition solution for endurance athletes after competing in the Leadville 100 for multiple years and learning the hard way how important nutrition is to an athlete. Its first product, Endurance Fuel, solved common issues that endurance athletes experience such as stomach problems, keeping track of calories, electrolytes and hydration and the sickly sweet taste of sports drinks. It followed with Recovery Mix, containing its complete protein built from rice protein and amino acids, with carbohydrates and electrolytes for a complete and fast recovery.
Among the number of initiatives to celebrate the anniversary.
The brand is offering a limited edition Orange Vanilla Sunshine Recovery Mix, with 10 percent of the proceeds benefiting Bigger Than the Trail, a non-profit that uses trail running as a platform to advocate for mental health. Orange Vanilla Sunshine Recovery Mix will be available until it sells out.
In addition, fans of Tailwind can also enter its 10 Year Anniversary giveaway. Tailwind is partnering with some of its favorite brands to give away prize packages that include Outdoor Research, Diamondback, SCARPA and Princeton Tec. Followers can enter by following Tailwind Nutrition and the participating brands on social media, liking the giveaway post and signing up for Tailwind's email newsletter.
In tandem, the Iron Horse Bicycle Classic in Tailwind Nutrition's hometown of Durango, CO, is celebrating its 50th anniversary May 27-30, and Tailwind is a major event sponsor. The Iron Horse is where Vierling first launched the Tailwind brand 10 years ago, so it is a natural partnership. Tailwind will sponsor the brand new Ouray-Silverton event.
Tailwind is also inviting its fans and ambassadors to participate in the "Tailwind Turns 10" Strava Club. Ten club members will be chosen at random at the end of the month to win a 50-serving bag of Tailwind.
Last but not least, Tailwind has introduced a rewards program where members can gain access to new products, receive discounts and share the love of Tailwind.
Ashworth Celebrates 40 Years At Boston Marathon
The 126th Boston Marathon marked the 40th year anniversary of Ashworth Awards' creation of the race's finisher medals. What started with 300 medals for the first 300 finishers in 1983 turned into 30,000 medals in 2022.
The design has moderately changed from year to year and Ashworth Awards has worked with the Boston Athletic Association to maintain their traditional logo and colors. As of the 126th Boston Marathon, Ashworth Awards has successfully designed and produced 40 versions of the unicorn that is displayed with pride by all finishers of this iconic race.
The 2022 race in April also marked other major milestones by members of Team Ashworth. Ashworth Awards' account executive Luke Baiungo completed his first unofficial Boston Marathon, running with friend and race director Dave McGillivray for Dave's 50th run of the Boston Marathon. Vice president/CMO Kim Ashworth completed her 17th consecutive run of the Boston Marathon — she has run every Boston Marathon since the 110th Boston Marathon in 2006 and is qualified to run her 18th Boston in 2023.
Boa Technology Dials in New Marketing Campaign
Boa Technology, makers of the Boa Fit System, have dialed in a new global brand campaign as it expands its marketing to speak more directly to consumers. The campaign focuses on pioneering athletes across the brand's key segments — trail runners, snowboarders, road cyclists, downhill mountain bikers, climbers and ski mountaineers.
The campaign asks consumers if they "…Hear That?" — connecting the performance benefits of the Boa Fit System with the signature clicking of the Boa dial. After two decades of marketing primarily to the trade, Boa is now doubling down to build and develop their brand directly with end users of Boa-powered products.
"In our Performance Fit Lab, we are scientifically proving the benefits of BOA's dialed in precision fit for athletes and we're excited to bring this message directly to our consumers," says VP–marketing Derek Keller, who joined Boa last July. "The campaign not only calls attention to Boa's unmistakable dial sound, but links it to the focused, confident, fearless mindset athletes experience when they dial in with Boa."
The campaign will kick-off with a high-energy Anthem, highlighting the Boa Fit System across a variety of its brand partners — from Specialized to Crank Brothers, from La Sportiva to Adidas and The North Face, to Burton, FootJoy and Salomon. The Anthem can be viewed now on both BOAFIT.com and BOA's YouTube channel.
Personnel Moves: Darn Tough Vermont, Running Lab, and More
There has been a host of new appointments and hires at major running brands in the past month.
Darn Tough Vermont promoted Angelica Taylorto chief operating officer, after spending the last year as Darn Tough's VP–finance and with over a decade of finance experience. As COO, Taylor's responsibilities will focus on finance, IT and business operations.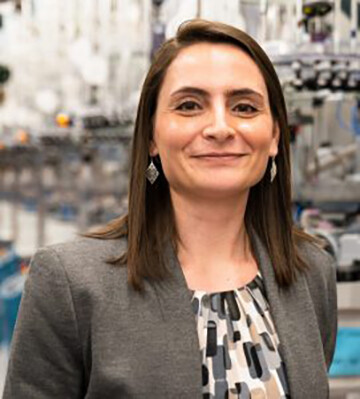 OrthoLite has named Kristin Kohler Burrows as chief brand officer. She joins the company following leadership positions with a number of footwear brands, including Converse, Keds, Adidas, Fila, G.H. Bass and, most recently, as a management consultant at Alvarez & Marsal working in its consumer and retail group. The position of chief brand officer is a newly created role for OrthoLite. Burrows is responsible for creating a corporate brand identity that resonates its stakeholders and the end consumer. She is also tasked with leading a vision to further its global reach.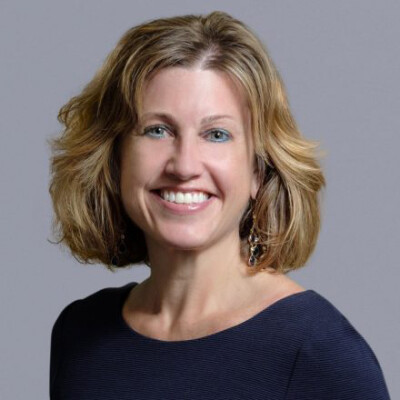 Omni Digital Group has hired Katie O'Donohue as brand relations manager, responsible for expanding the company's partnership with brands and key retailers in the running and active lifestyle industry. O'Donohue joins Omni Digital with more than 14 years of experience in brand marketing, communications, media, event relations and POS data analytics. Her most recent role was at Formula4Media and she also held sales positions at The Running Event as well as senior business development at SGB Media/SSI.
BibRave, Nuun Hydration Kick-Off Marketing Partnership
BibRave, the endurance and fitness marketing agency, is partnering with Nuun Hydration, the sport and lifestyle hydration company based out of Seattle, to lead field and experiential marketing initiatives for 2022.
The new partnership with Nuun Hydration leverages BibRave's creative ideation, planning and execution of experiential events and real grassroots runners to amplify the Nuun brand at the country's leading running events. BibRave will develop, manage and execute Nuun's in-person experiential activations at some of the world's top-flight events, such as the World Athletics Championships in Eugene, Chicago Marathon, and New York City Marathon in 2022.
Additionally, BibRave will manage the entire Nuun Event Staff program for more than 25 expo and sponsorship activations in 2022.
"BibRave knows the running community and what it takes for participant experiences to truly stand out and we've been impressed with what they've accomplished with other endurance brands," says Mike Sommers, Nuun Hydration's partnership director.
"Our agency has always had a deep understanding of the running community and we pride ourselves on not only knowing what makes them tick, but also identifying ways to build long lasting relationships," adds Tony Yamanaka, brand partnerships director at BibRave. "Nuun is a perfect example of a brand that approaches the endurance industry in the same fashion and we're absolutely stoked to embark on this long-term partnership with them to build experiences that resonate and engage with athletes in the run space and beyond."
Veja Unveils Impala Running Shoe
The Impala, recently unveiled by Veja, is targeted at gym-goers across the spectrum of fitness routines. Embodying its namesake, this model is lightweight, agile and stable, lending versatility and comfort to a workout. Designed for treadmill running and other indoor gym workouts, it follows Veja's running shoes the Marlin and Condor 2, both of which are made with similar bio-based and recycled materials.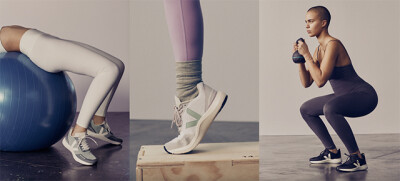 The Impala features ecologically sourced materials such as sugarcane, Amazonian rubber, rice waste, recycled plastic and Ricinus oil. The shoe also offers breathability due to its engineered mesh, which alternates its size of stitch to promote air exchange. A one-piece EVA midsole with a larger forefoot offers enhanced support and confidence.