Brooks Running Races into Q1 with 20 percent Revenue Growth

After a record 2022, Brooks Running carried momentum into the first quarter of 2023 with 20 percent year-over-year global revenue growth.
In the first quarter, Brooks saw strong brand demand across retail channels as it overcame pandemic-related supply chain and inventory hurdles. Through quarter end, Brooks again ranked as the top brand at U.S. retail in adult performance running footwear, maintaining 23 percent retail share at market. The Ghost and Adrenaline GTS were the top two franchise lines sold, together accounting for more than 13 percent share in adult performance run. Brooks also captured strong momentum in the U.S. specialty run channel, with year-over-year revenue up 42 percent in the first quarter. In direct e-commerce, Brooks' Q1 global revenue grew 33 percent year-over-year.
"In the face of continued uncertainty in the global consumer marketplace, the premium running category remains a bright spot as getting outdoors and moving is a positive force in people's lives," says Jim Weber, CEO. "With participation rates healthy and the demand for quality, premium product as strong as ever, Brooks is executing uniquely and earning the trust of retailers and runners. Every runner and walker deserves performance product."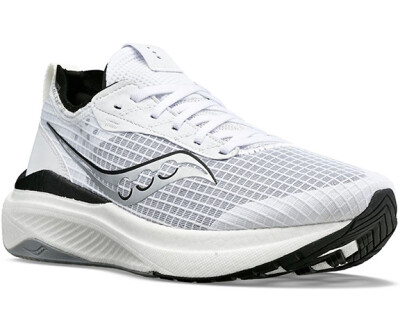 New Product: Saucony Freedom Crossport
Saucony's latest drop is the all-new Freedom Crossport (MSRP: $150), built for workouts beyond the run. The new shoe features a lightweight superfoam PWRRUN PB and PWRRUN+ sockliner for comfort and energy return, is built lower to the ground with a locked down fit, has a new, wider platform underfoot for lateral gym movements, contains medial and lateral guard rails to keep stable on the platform and has flex zones to cradle the foot throughout the workout and bevel angles. Made of rich suede and intricate mesh patterns for a premium feel, the shoe is built to take on HIIT sessions with ease.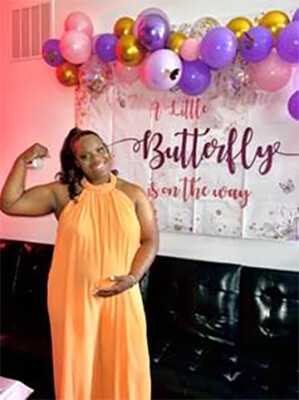 USATF Foundation Awards Another Maternity Grant for 2023
For the past few years, the USA Track & Field Foundation has played a vital role in helping elite athletes that have pursued motherhood in the middle of a professional track and field career and it is once again stepping up with a $4000 Maternity Grant to Jessica Ramsey.
Ramsey specializes in shot-put and attended Western Kentucky University, where she broke multiple school records and earned seven conference titles and six All-American titles. In 2019, she took third at the Pan American Games. In 2021, at the U.S. Olympic Trials she broke the meet record to earn the first spot on the Tokyo Olympic team. In 2022, she took third at the NACAC Championships. The Adidas-sponsored athlete also dedicates a significant amount of her time to CASA of North Mississippi (Court Appointed Special Advocates).
"A dream, but I'm wide awake, it's an honor to be this young lady's mother," Ramsey says. "I would love to thank USATF Foundation Maternity Grant Committee for their endless support and love through one of the most beautiful moments in my life. The committee has no hesitation in pouring their love into all the athletes and to be honored as a mother is a beautiful feeling. Thank you again for making it amazing to be a mother in sports."
The USA Track & Field Foundation hopes to continue supporting athlete-mothers in their return to sport with this Maternity Grant program. Grants will be determined on a case-by-case basis when expectant mothers apply at www.usatffoundation.org.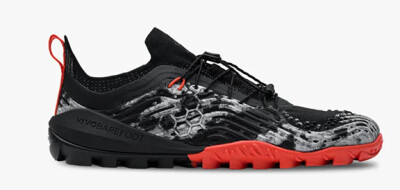 New Product: Vivobarefoot Multi-Landscape Shoe
Vivobarefoot recently released its Hydra ESC, a multi-landscape shoe suited for land or water activities with its low wet weight and fast water drainage. The Hydra ESC is also a trail shoe with a knitted upper to keep out debris. The Michelin ESC sole offers traction for grip on uneven or slippery terrain with a 2.5mm base and 7mm lug height. The shoe comes in two colorways, Obsidian and Sea Green.
"Around 71 percent of the earth's surface is covered by water, yet there's still so little we know about how much it can benefit our health and wellbeing," points out Vivobarefoot's co-founder, Galahad Clark. "Simply being near the sea or another body of water can have an amazing impact on our natural health, so we've designed the Hydra ESC to really encourage us all to get out and get our feet wet."
The Hydra ESC is designed to be thin, wide and flexible to allow for natural movement and maximum sensory feedback underfoot.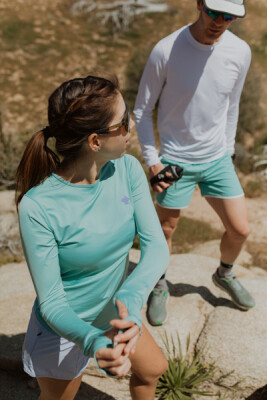 Rabbit Gets Protective With New Tops
Rabbit is launching a line of sun protective tops in its UPF Collection. The UPF Deflector 2.0 is a long sleeve pullover style with scuba hoodie and brim, rated UPF 50+, has slanted cuffs for sun protection on the hands and a zip pocket on the side. This piece is also a part of the brand's sustainable materials push as it is made from 67 percent recycled polyester.
The other two styles in the UPF collection include the men's and women's UPF Tee ICE a long sleeve tee (no hoodie) with perfs and thumb holes to keep cool but protected from the sun with a UPF 30+ rating. The men's UPF Polo ICE is also rated UPF 30+ and has a standard polo cut with perfs to keep you cool.
Both the Polo and Tee are made with 23 percent ice-cafe nylon (sustainably made using recycled coffee grounds) and this makes the fabric cool to the touch, quick drying and excellent at controlling odor. This collection launched May 15.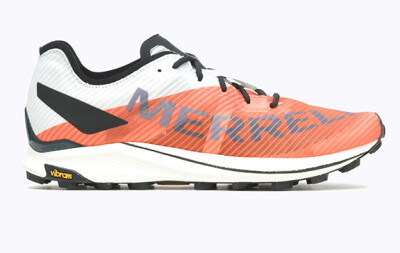 New Product: Merrell MTL Skyfire 2
Hiking and footwear brand Merrell recently unveiled its next elite innovation coming out of the Merrell Test Lab (MTL) with its lightest-ever trail running shoe – the MTL Skyfire 2.
The elite trail runner weighs under seven ounces while maintaining 5mm lugs and a customized webbed Vibram outsole for mountain traction. Its two-part, dual density FloatPro Foam midsole provides comfort to this fast racer and merges with the engineered ultralight FlexPlate. This first-of-its-kind FlexPlate offers torsional rigidity while maintaining forefoot flexibility to provide stability and protection in uneven terrain.
"The MTL Skyfire 2 is the lightest plated trail running shoe on the market and its innovation comes in the form of extreme use capability," explains Merrell product line manager Jon Sanregret. "Like a track spike for the mountain, it has a unique blend of traction, under-foot protection and agility that lends itself perfectly to vertical mountain race environments and athletes looking to run far and fast."
Staying true to the purpose of MTL, the MTL Skyfire 2 was designed in collaboration with Merrell athletes. The brand examined the lightweight performance aspects of track shoes, infusing them with the durability of hiking shoes to give trail runners the ideal blend of abrasion resistance, breathability, and adaptability to withstand any elements. The light, snug fit acts like a second skin allowing athletes to maintain optimal speed.
"We recognized a need from athletes to have a race shoe that was lightweight and agile yet could also withstand vertical sky racing environments – it needed stability with amazing traction and durability, and MTL Skyfire 2 is the solution," said Sanregret.
The MTL Skyfire 2's features include:
The lightweight construction of the FloatPro Foam midsole helps to reduce fatigue while trail running – and the FlexPlate is made of a BZM-8 plate to give it stability and propulsion.

The Vibram MegaGrip outsole is designed to offer grip properties on dry and wet terrains while maintaining a higher level of durability to minimize weight and maximize strength.

Breathable engineered mesh and TPU upper; 100% recycled laces; and 100% recycled mesh footbed cover
In tandem with the launch and in an effort to encourage all runners to strive for their personal best, Merrell is challenging runners globally to set Fastest Known Time (FKT) records in the MTL Skyfire 2. An FKT is the quickest recorded time on a certain route that is at least five miles long or has 500 feet of climbing.
Altra Running Names Toth Head of Sales, North America
Altra Running has appointed industry veteran Joe Toth to the position of Head of Sales, North America. Toth will lead Altra's North American sales strategy with responsibility for the wholesale channel in both the U.S. and Canadian markets. Toth is joining the Altra brand from Saucony, where he worked for almost 10 years and most recently served as the VP of sales.
"Joe brings vast sales experience and industry knowledge to the Altra team, which will help us continue to achieve our growth aspirations and cultivate our relationships amongst our specialty and key accounts," says Jen McLaren, president of Altra. "Joe's industry insight, leadership skills and comprehension of retail channels will be a huge asset to the Altra team. We are excited to welcome Joe to the Altra family and look forward to working with him to activate our brand's mission to create purposeful, innovative products."
"I am very grateful to continue my career in the running industry as part of the Altra team," adds Toth. "I am excited to work with such a disruptive and innovative brand that is doing things differently in the running industry – and the industry has been paying attention. I am looking forward to contributing to the winning culture Altra has created."
Altra also appointed Michael Dobbs to Eastern U.S. sales manager. Dobbs will be responsible for managing the team of field sales reps and guiding the direction of the U.S. wholesale channel throughout the Eastern Region. Dobbs has spent 15 years in the footwear business working for several brands in roles ranging from retail sales, buying and wholesale sales. Previously, he was an independent rep for Earth Brands, Teva and Royal Robbins apparel. His tenure at Marathon Sports included overseeing one of their largest locations in Wellesley before moving into their lead footwear buying role, which he managed for three years.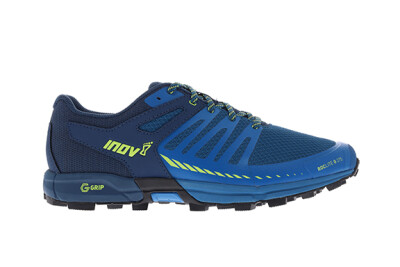 Inov-8 Ready To Rock Trail Market
To help celebrate its 20th year, inov-8 is launching an upgraded Roclite trail running shoe and three running packs. The Roclite G 275 V2 is an evolution of the popular Roclite G 275 and designed with the versatility to handle both hard and soft trails. The upgrades to the midsole and upper give the runner a better locked-in fit, greater cushioned comfort and longer-lasting durability.
The 275 has 6mm long sticky rubber studs infused with Graphene – the world's strongest material – making them 50 percent harder wearing. The studs dig into softer, muddy terrain and grip tight on harder, dusty ground. The shoe launched on April 27.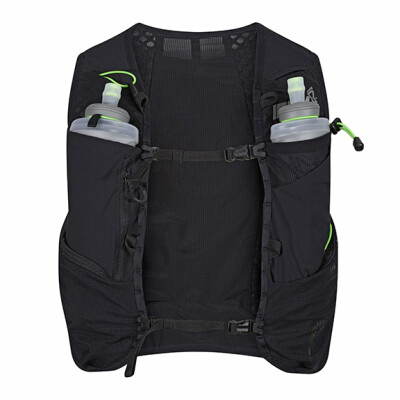 The new pack range features two vest packs and one belt, all designed and tested by trail and ultramarathon runners.
The standout is the Ultrapac Pro 2IN1 which, as the name suggests, offers runners two options of use. It can be used as a 5-liter sized race vest for shorter runs or, when the 7-liter compartment is clipped on, as a larger 12-liter sized pack to carry more kit on longer runs. Designed to stretch and mold to the upper body, the breathable, zero-bounce vest pack features multiple easy-to-access pockets and allows for both poles and bottles to be stored two different ways.
The other new vest pack is the Ultrapac Pro 8, which can carry 8 liters of kit. The trio of new products is made up by the RACE BELT, which sits around the waist and securely carries a set of poles plus other essential items.
Coros Unveils App Upgrade
Coros Wearables, makers of GPS sports wearables and training software, has launched its mobile app, more accurate and detailed EvoLab stats, new watch firmware and new API integrations with Google Health Connect, Intervals, and HRV4Training. The company also announced a price adjustment and credit offer of its APEX 2 models to offset the fluctuational change of the U.S. dollar.
In its biggest app upgrade to date, Coros has redesigned its mobile companion app, which now features four simple pages — Progress, Activities, Explore, and Profile. As well as many features, there is a new Explore Page that includes an In-App Route Builder allowing users to draw, edit, erase, and download custom routes for runs, cycles, and more.
As well as the app, COROS has also released major updates to EvoLab, making it even more accurate in measuring benchmark fitness metrics. The update also makes it significantly easier to access EvoLab data and adds new Running Fitness and Training Status scores while also offering new tests like a guided Running Fitness Test and Resting HR Test.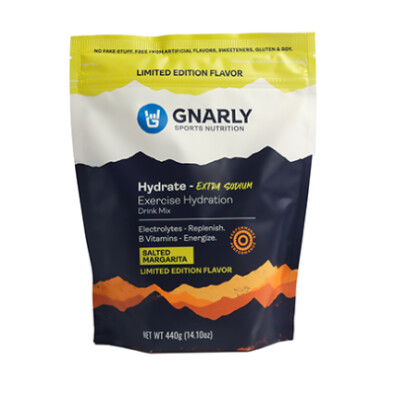 New Product: Gnarly Limited Edition Flavors
Gnarly Nutrition released two limited-edition flavors of their Hydrate electrolyte powder on May 1 — Salted Margarita and Lemonade.
Gnarly surveyed nearly 500 customers to determine the new flavors, with Salted Marg and Lemonade emerging as the top contenders from the poll. The Salted Margarita flavor contains 500mg of sodium (double the amount of sodium found in the existing flavors of Hydrate) to provide an option for athletes and heavier sweaters. Lemonade contains the same 250mg amount of sodium found in other flavors of Hydrate.
Hydrate mixes easily into water and contains Sodium, B Vitamins and Magnesium to optimally replace electrolytes. These electrolytes are critical for proper hydration, nerve function, muscle function and body pH. Sodium is one of the most important electrolytes, if not the most important, so Gnarly wanted to provide a higher sodium option for customers in the Salted Marg flavor. Sodium plays a key role in how your body functions as it helps maintain fluid balance and cognitive function. All flavors of Hydrate also have just enough sugar to effectively transport vitamins and electrolytes, without tasting too sweet.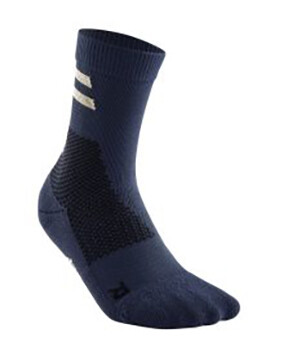 CEP Unveils Mid-Cut and No-Show Training Socks
CEP Compression recently introduced its first max cushion sock with the Mid-Cut and No-Show training sock, designed for those who prefer a thicker sock during workouts. The Training Sock will help keep legs feel lighter and will protect against injuries by supporting tendons and ligaments in the feet.
The Training Mid-Cut Socks offer 20-30 mmHg compression on the ankle and targeted compression in the arch and ankle to help support the foot during exercise. Featuring durable spandex yarn to keep the socks from slipping and stretching and Smart Dry yarn for moisture management. MSRP: $18.95
The Training No-Show Socks are built with layers of yarn for maximum cushioning with a supportive design to relieve foot pain and provide stability to the arch. Integrating padded zones that aid in shock absorption and provide a stay-put fit that is blister free. This sock is treated with silver to reduce unpleasant odors and eliminate bacteria. MSRP: $15.95
"We have worked tirelessly to develop a sock with a padded footbed for ultimate shock absorption and comfort that maintains our renowned non-slip, snug fit," says Katie Highfill, marketing manager at CEP. "We couldn't be more excited to finally offer a sock for consumers who prefer a max cushion sock."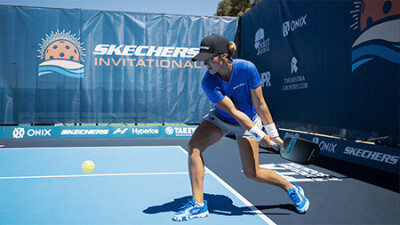 Skechers Sponsors Pickleball Canada Championship
Staking its claim as a leader in the pickleball footwear niche, Skechers been named the Official Footwear Sponsor of the Pickleball Canada National Championship, beginning with the 2023 season.
"We launched Skechers Viper Court footwear to a positive reaction from the pickleball community, athletes and fans," says Michael Greenberg, president of Skechers. "Skechers currently sponsors every major elite professional pickleball tour in the United States and our athletes are winning on the court, so it's the perfect time to expand our reach to the biggest circuit in Canada so that we can connect with more consumers across North America and around the world as they discover and fall in love with this incredible sport."
Skechers pickleball shoe, the Viper Court, offers enhanced grip and stability in the Goodyear rubber outsole paired with a shock-absorbing Arch Fit insole for comfort and support. The recently launched Skechers Viper Court Pro is a lighter and faster performance pickleball shoe designed and suitable for everyday players looking for stability.
After introducing its pickleball collection at the U.S. Open Pickleball Championships in Naples, FL in last year, Skechers sponsored major tours, including U.S.A. Pickleball, Major League Pickleball, the Association of Pickleball Professionals (APP) Tour, and the Carvana Professional Pickleball Association (P.P.A.) Tour.
Currex Acquired By Foundation Wellness
Foundation Wellness has acquired insole brand Currex in a move to expand its product assortment and strengthen its position as a provider of wellness solutions for those "looking to live active and pain-free lives."
"We're thrilled to welcome Currex and its leading brand of performance insoles to the Foundation Wellness family," says Sean Williams, CEO of Foundation Wellness. "Currex has an impressive following of consumers who rely on their technically advanced insoles, and we believe that they complement our PowerStep #1 Podiatrist-recommended insole line. With our shared passion for delivering exceptional products that improve the lives of consumers, we're confident that together, we'll continue to grow the Currex brand in the U.S. and around the world."
"Foundation Wellness is the perfect partner for Currex, as they share our commitment to innovation, performance and customer satisfaction. We are confident that Currex will continue to thrive with this partnership and are proud to have built the brand to where it is today," adds Bjorn Gustafsson, CEO of Currex.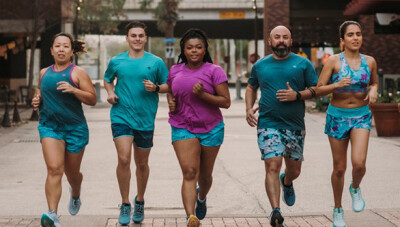 rabbit and Fleet Feet Partner on Running Collection

Fleet Feet and rabbit have collaborated on a Summer 2023 running apparel collection that features exclusive colorways and new styles. The collection includes women's tanks, shorts, a sports bra and short sleeve tee and the men's collection includes short sleeve tees and shorts. Key pieces include the On The Go Tank and On The Go Tee made with rabbitGo fabric, a poly/spandex blend that's moisture wicking and fast drying with perforated back panels and semi-relaxed fits.

"One of Fleet Feet's priorities is to provide customers with the latest running apparel and our collaboration with rabbit is a testament to that," says Catherine Moloznik, VP–purchasing and merchandising at Fleet Feet. "With fits and fabric exclusive to Fleet Feet, this collection offers flattering silhouettes with bold colors and is designed to support casual walkers and runners alike."

"This collaboration between rabbit and Fleet Feet is a testament to both brands' views on the transformative powers of running and movement in people's lives. Every person has their unique 'why' for running, jogging, and walking. It's not always about frequency or pace," adds Lora McManus, director of sales at rabbit. "We believe everyone is welcome and this is the beauty of the sport — it's about being the best version of yourself. The styles in this collection are a nod to this belief. The semi-relaxed fits in beautiful, feel-good performance fabrics were intentionally selected to encourage freedom of movement."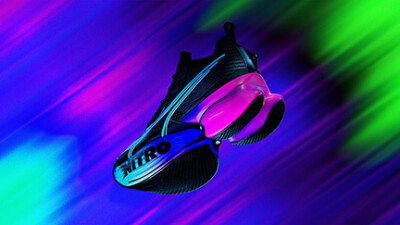 Puma Unveils Fastroid Nitro
Inspired by Puma's lightweight, responsive foam technology, Puma's Fastroid Nitro is a statement sneaker pushing performance aesthetics to new limits. Fueled by Nitro and informed by the concept of Overtech, the Fastroid Nitro "redefines maximalism," according to the brand.
The Fastroid's decoupled platform sole unit boasts extreme proportions and Nitro cushioning. The lightweight Ultraweave upper is stabilized with targeted PwrTape reinforcements. The 2023 Fastroid Nitro features two new colorways in Triple Black complemented by a gradient Sunset colorway.
New Product: Salomon Shortney Running Shorts
Salomon trail running athlete Courtney Dauwalte has won almost every ultra-trail race wearing her signature loose-fitting, knee-length Salomon prototype shorts, coined "Shortneys" on social media. In response, Salomon has dropped the women's Shortney running shorts and T-shirt. The oversized technical trail shorts and T-shirt combine comfort and lightness for long-distance runners. The shorts and tee feature a quote from Courtney: "No one else can run those miles for you."
"I'm very excited that the Shortneys will be available for everyone, long inseam party," says Dauwalter. "Being comfortable while running is the most important thing and providing this longer length short option for women is awesome."
The Shortney shorts have a 10.23-inch inseam and feature soft, lightweight stretch fabrics that dry quickly. The oversized design and four-way stretch fabric are supported by elastic yarns to "liberate movement." AdvancedSkin technical fabrics "improve body comfort by keeping you dry, warm, and protected." The 37.5 Technology material "optimizes your body's microclimate to maintain an ideal core temperature" and dries "five times faster than similar fabrics."
Sourced in Europe, the oversized, technical Shortney T-Shirt features a light natural blend for comfort and breathability. Merrow seams minimize friction with an oversized fit for freedom of movement. The 37.5 Technology material optimizes the body's microclimate and dries five times faster than similar fabrics. Merino mesh wool inserts under the arms make the garment breathable and help manage moisture and odors.