Inov-8 Launches Rocfly G 390 GTX
Calling them "waterproof cushioned rockets" for the feet of runners, hikers, walkers and adventure-seekers, Inov-8 has launched the Rocfly G 390 GTX boot and Rocfly G 390 GTX shoe, both featuring supercharged Graphene in the foam cushioning and rubber outsoles, as well as Gore-Tex waterproofing in the upper.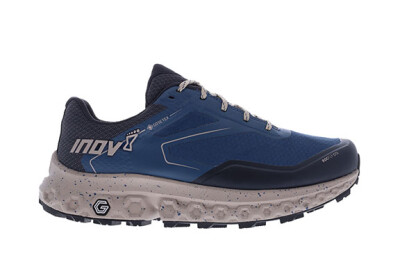 Graphene, described as "the world's strongest material," imparts it strength and elasticity properties into the foam and rubber so they retain their maximum powers of performance for longer. Those powers include rocket-like propulsion from the cushioned foam and insanely tough grip from the rubber.
Non-waterproof versions of both products were first launched in 2021 and now inov-8 has added waterproof models to give hikers, walkers and adventure-seekers even more choice.
"The feedback we've received from users of the original ROCFLY models is their overwhelming enjoyment of the underfoot comfort, bounce and agility," says inov-8 founder Wayne Edy. "Many have said their feet and legs feel fresher for longer when wearing them.
"The agility is made possible by our unique, patent-pending ADAPTER-FLEX groove that cleverly cuts through the outsole rubber and midsole foam, allowing the foot and boot move more naturally," he adds. "It gives agility and less rigidity. We're delighted to now offer both these models with the addition of waterproof protection to keep feet dry in wet conditions."
For more: www.inov-8.com/rocfly-g-390-gtx-hiking-boots-g-350-gtx-hiking-shoes


Randall Named Superfeet CEO
Superfeet has named Trip Randall as CEO. Randall brings more than 23 years of footwear industry experience across a diverse range of positions at Nike, including VP&GM of Nike Running in North America, global VP&GM of Nike.com and VP–global sales and marketplace for Nike Kids.
Most recently, Randall was the global brand president of Denon, a Japanese manufacturer of audio, home theater and software products, where he led the brand's repositioning.
Randall replaces John Rauvola, who led the insoles manufacturer for the past decade and announced his plans to retire late last year.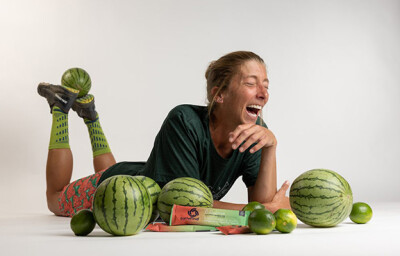 Tailwind and Courtney Dauwalter Create '
Dauwaltermelon'
Inspired by Courtney Dauwalter, Tailwind Nutrition has unveiled its newest limited edition Endurance Fuel flavor with the unique and catchy name of "Dauwaltermelon." As the name implies, it provides a light, fruity watermelon taste with a hint of lime. The Dauwaltermelon flavor will be available this month in four-stick single-serving packs.
"Courtney has been using Tailwind Nutrition products since 2017 when she first tried them at Run Rabbit Run. We are constantly asked how Courtney uses our products, and it seemed like the next logical step was to do a collaboration between us," explains Maggie Guterl, athletes and events manager at Tailwind Nutrition. The result is Courtney Dauwaltermelon with Lime, which she'll be using this summer and on the course at the Western States and Hardrock 100.
The Dauwaltermelon flavor is Tailwind Nutrition's ninth Endurance Fuel flavor, offering "complete nutrition with the perfect combination of calories, electrolytes and hydration for athletes with no need for gels, chews, bars, or salt pills." Tailwind Nutrition's Endurance Fuel products mix clear with water and are designed for use during training and racing without upsetting the stomach.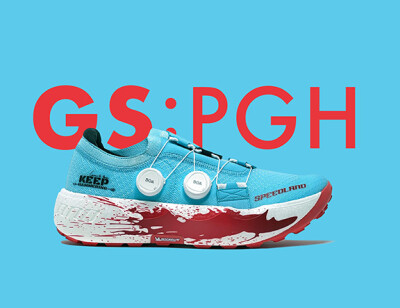 New Product: Speedland GS:PGH
Developed by Speedland co-founders Dave Dombrow and Kevin Fallon and tested by elite trail running athletes, the company's new GS:PGH, launched June 7, is described as "a highly cushioned, customizable shoe designed for maximum performance and comfort for trail running." The GS:PGH, like all its predecessors, is a limited edition and features cutting-edge technology that was developed in partnership with athlete Cameron Hanes to create the optimal training experience.
Cameron Hanes' is known for traversing the remote wildernesses of the West and Alaska. He shoots his bow every single day of the year, trains in the weight room seven days a week and runs 200-plus mile ultramarathons in the mountains during the off-season in an effort to toughen up for the mental and physical tests that can occur in the backcountry.
"Named after Mount Pisgah, right outside my home near Eugene, OR, the PGH has become a vital part of my equipment," says Hanes. "Running and training is essential for my success in the backcountry."
"Following Speedland's design philosophy, all our products are constructed of the most premium materials available including the PGH." says Fallon. "As a company, we do not cut corners, there are no compromises and the PGH is the next evolution of the TAM, fitting perfectly into our mission."
"The PGH is the ultimate trail equipment for long distances," adds Dombrow. "Precision fit is paired with maximum comfort, responsiveness and customizations, continuing Speedland's legacy of ultra-customizable trail equipment that accommodates a variety of runners."
The GS:PGH is a durable, high stacked, maximally cushioned trail shoe built for longer distance training days and races. Features such as the PerformFit Wrap activated by the Boa Fit System featuring dual-dial Li2, which allows for zonal control and a connected, secure fit. This fourth commission from Speedland features a beaded HTPU outer midsole with a removable, blended Pebax midsole section. Together, the full 37/30 mm midsole stack provides high energy return without sacrificing compression, increasing the lifespan of the shoe far beyond that of standard trail running footwear.
A spacer mesh upper with strategic, high-tenacity fiber reinforcements provides breathability and security over varying terrain, while the Michelin Fiber Lite outsole ensures a sticky grip over any surface. An optional Carbitex GearFlex carbon fiber plate (compatible with all Speedland models) adds propulsion and protection race day, and is sold separately for the ultimate customization.
The GS: PGH is available for pre-order on www.runspeedland.com for $275 to customers within the United States, with an expected delivery date of September 2023. The Carbitex plate is sold separately for $35 allowing for additional customization.

Honoring the trails, Speedland gives 10 percent of all profits back to regional outdoor organizations chosen by the athletes. At the end of its life cycle, GS:PGH owners can return their equipment to Speedland, where it will be disassembled and distributed to its respective recycling facility.


Vimazi McCoubrey as National Sales Manager
Vimazi, maker of the first ever pace-tuned running shoes, has named Scott McCoubrey as national sales manager to direct its expansion in the run market.
McCoubrey has 40 years of experience in various sectors of the run industry, most recently in the retail space with The Elephants Perch in Ketchum, ID, and prior to that owning Seattle Running Company for 12 years. His sales background includes time at Montrail and Scott Sports, where he first worked with Vimazi founder and CEO Scott Tucker. Additionally, he was an independent sales representative for brands such as K2, Ultimate Direction and Sierra Designs. He was the race director for White River 50 Mile Endurance Run, Cougar Mountain Trail Series and Bridle Trails Winter Trail Running Festival for 20 years.
"I'm excited for this next chapter working for Vimazi, this is the perfect fit for me," says McCoubrey. "This position will allow me to truly draw from all of my past work experience to help build the brand. The foundation Scott Tucker and John Zilly have established will make my job a breeze."
Additionally, Vimazi is continuing to focus on growing its retail presence and has added Henry Guzman and Adam Pinkston to its sales team.
Guzman has been a part of the Boulder, CO, running community for more than 30 years, with vast experience of retail ownership and product line management. While working with a number of brands in the industry, Guzman has provided feedback on shoe design, from the initial prototype to the final design. He possesses in-depth knowledge of building loyalty and connection amongst sports, passion, apparel and community members.
Pinkston, based in Asheville, NC, is a former competitive runner and for 20 years he worked at the successful specialty outdoor retail shop, Black Dome Mountain Shop. He also spent 13 years as a sales representative at The North Face.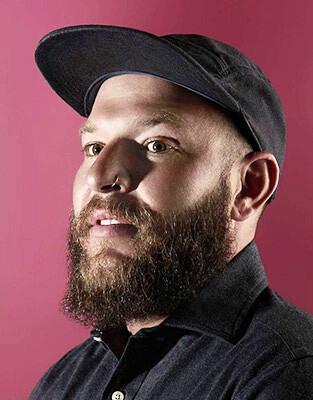 Gnarly Nutrition Hires Head Of Marketing
Gnarly Nutrition has hired John Perry to head up its marketing department. Perry brings over two decades of strategic and creative marketing experience to the role, including working at Creminelli and Backcountry.
At Backcountry, Perry led creative and production. He also spearheaded partnerships for the company's social impact and sustainability initiatives and developed partnerships with elite athletes.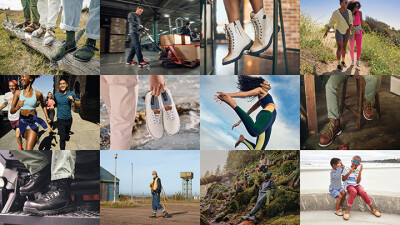 Wolverine Makes Number of Key Appointments
Wolverine World Wide has named Chris Hufnagel as company president, promoted Janice Tennant to Merrell's global brand president and named Rob Griffiths as global brand president of Saucony.
Wolverine says the changes would "help drive future growth and accelerate its global brand-building efforts" and are "the next step in the evolution of the company, building on the strategic transformation work initiated last year."
• Hufnagel is responsible for leading and driving strategy across the company's portfolio of footwear brands and leading its consumer marketing and insights teams. His 14-year career with WWW has included global brand president of CAT Footwear, global brand president of Merrell and, most recently, as president of WWW's Active Group, responsible for Merrell, Saucony, Chaco, Kids Group, and Global Licensing.
In earlier roles at Wolverine Worldwide, Hufnagel was president of Direct-to-Consumer and corporate senior vice president and head of strategy. Before joining the company, he held senior leadership roles at Under Armour, Gap and Abercrombie & Fitch. As company president, Hufnagel will continue to report to Brendan Hoffman, Wolverine Worldwide's chief executive officer.
• Tennant, who replaces Hufnagel as Merrell's president, has worked as the brand's chief marketing officer since 2020, having joined the company as chief marketing officer of CAT Footwear in 2018. She is the recipient of the Forbes "2023 Entrepreneurial CMOs 50" list. Before joining Merrell, Tennant held senior marketing and other roles with Kimberly-Clark and PepsiCo. She reports to Hufnagel.
• The Griffiths appointment comes after Wolverine in mid-May announced that Anne Cavassa, who joined WWW as president of the Saucony brand in 2018, had left the company. Griffiths has worked at Wolverine Worldwide as managing director of EMEA since 2021. Previously he was VP&GM of Merrell in EMEA and VP&GM of Lifestyle Brands in EMEA. Before joining WWW in 2013, Griffith spent 15 years with Esprit and Umbro. He will report to Hufnagel.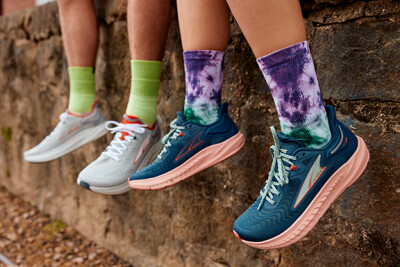 New Product: Altra Torin 7
Launched June 1, the Torin 7 from Altra is the latest entry into the brand's OG road model collection. This seventh iteration – "Engineered for any run" (and any foot shape) – this new road shoe has a redeveloped tongue for a plush feel, improved underfoot cushion with an added 2mm of Altra Ego Max midsole foam, engineered mesh upper for comfort and breathability and an evolved molded heel collar for added comfort, fit and locked-in feel. MSRP: $150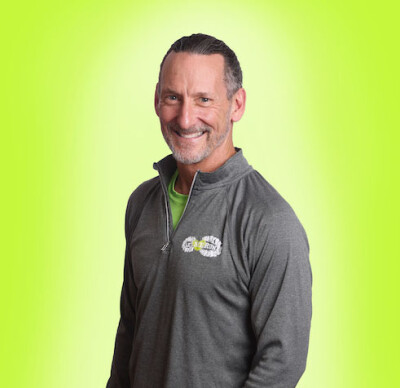 Let Me Run Names New Executive Director
Let Me Run, the nonprofit wellness program for boys, has named Richard Sexton as its executive director. Sexton replaces Emily Battle, who has helmed the nonprofit since 2019, leading the organization through organizational changes, COVID-19 and national growth.
Sexton has devoted much of his career to building organizations, from his own retail company to world-class enterprise sales and marketing teams within AAA, MicroD and Williams-Sonoma. He has been equally committed to service to his community, with a long history of volunteerism with organizations such as Cub Scouts, Little Brothers, Discovery Place and the Cabarrus County school system. In 2021, Sexton ran across North Carolina carrying a 25-pound slamball to raise money for Champion Autism Network and autism awareness, covering a marathon a day for 30 days.
With eight years of substitute teaching under his belt, Sexton is well attuned to the physical and mental health challenges faced by boys in today's post-pandemic world.
"Running and movement are core to who I am as a person and I understand the transformational power of running, both from a conditioning perspective and a mental well–being perspective," says Sexton, who has more completed than 100 marathons and ultramarathons and six iron-distance triathlons. "Let Me Run directly addresses one of the most fundamental needs of boys today: the need to connect and express their authentic selves through the release of running and movement."
Sexton will focus on building a national network of Let Me Run regions, supported by paid and volunteer staff and underwritten by national sponsors whose messages align with Let Me Run.
Let Me Run is a nonprofit wellness program that inspires boys to be themselves, be active and belong. With a comprehensive curriculum that applies the power of running, the program encourages boys to develop their psychological, emotional, and social health, in addition to their physical health. Twice a week for seven weeks, two trained volunteer coaches lead an elementary or middle school team through practice. Designed to amplify confidence, self-expression, and respect for others, each practice includes a lesson from the Let Me Run curriculum that incorporates running, games, and activities. Each fall and spring season culminates in a 5k race festival that celebrates the boys' personal growth.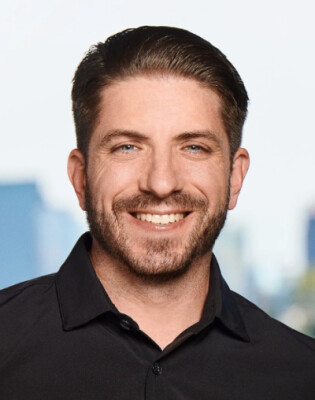 Brooks Names Caprara Senior VP–Footwear
Brooks Running has promoted Carson Caprara to senior VP–footwear, where he will lead all footwear design, development, product management and merchandising for the brand's global business.
Caprara joined the brand in 2005 as a field marketing rep and grew to roles in sales and footwear product management. Most recently, he was VP-footwear product management and merchandising, reporting to Patrick Pons De Vier, senior VP–footwear, who left the company for personal reasons.
Caprara's background as a competitive runner and deep industry knowledge has influenced his career. With Pete Humphrey, VP–footwear research and development at Brooks, he helped to develop to incorporate the body's mechanics in motion and the various experiences runners seek when choosing performance running products — leading to Brooks' GuideRails and GlideRoll technologies.
Caprara launched and has overseen Brooks' innovation accelerator, the BlueLine Lab. He founded the Brooks Run-Sight Lab, applying Stanford d.school's Design Thinking method to Brooks' consumer insights work.
Fleet Feet Opens 14th Location in Florida
Fleet Feet recently opened a store in New Smyrna Beach, FL, the 14th Fleet Feet location in Florida and the third location for owners Stacey and Eric Bartos.
"New Smyrna Beach has a vibrant and active community with many residents and visitors who enjoy outdoor activities such as running, cycling and walking," says Eric Bartos. "The recreational opportunities, along with beautiful beaches that draw tourists from all over the world, make New Smyrna an ideal place to open a Fleet Feet."
The new store is located at 433 Canal Street and offers a ] range of products services, and training programs for runners and walkers of all abilities. The Bartos' work with GROW Healthy Kids, an organization that helps make a positive difference in children's lives by increasing physical activity and healthy living opportunities, will continue at the New Smyrna store.
"Over the past 15 years, the Bartos family has been instrumental in helping expand Fleet Feet's footprint in Florida," says John Moloznik, VP–retail development at Fleet Feet. "Their dedication to the community and exceptional customer service will undoubtedly make Fleet Feet New Smyrna Beach a go-to destination for active individuals in the area."
Following a successful career in architecture, Stacey's dream to share her love of running with others became a reality when she partnered with her husband to open a Fleet Feet in Altamonte Springs in 2007. In 2015, the couple opened Fleet Feet Orlando, and in 2021, moved their Altamonte Springs store to Maitland.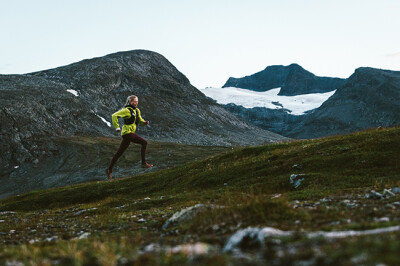 Suunto Partners With Ogden Marathon and Ragnar Races
Suunto, known for its high-end navigation products, has partnered with the Ogden Marathon/Goal Foundation and Ragnar races.
The Goal Foundation, a non-profit organization, strives to support the Greater Ogden community's vision to be recognized as an outdoor recreation mecca by collaborating with organizations and producing countless events. Its signature event, the Ogden Marathon, is hailed as one of the best races in the state of Utah for both its beauty and course design. The partnership is a nice fit for Suunto, which has a long-standing history of running events, and its sales and marketing teams based in nearby Salt Lake City, UT.
During the marathon on May 20, 2023, Suunto was front and center at the Finish Line Festival, with its highest-end watches and compasses on display, accompanied by a handful of sweet treats.
As part of the Ragnar Races partnership, Suunto will feature swag giveaways, demo Suunto Vertical watches for testing, and provide watches for purchase.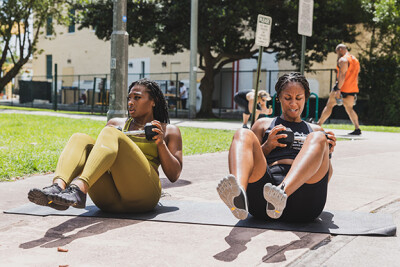 Vibram Launches Series of Global Fitness Events Through 2023
Vibram, the maker of high-performance soles and the creator of the Vibram FiveFingers minimalist footwear, has launched the "Move Freely Experience," an international grassroots events program that will run through 2023. The campaign introduces Vibram's FiveFingers shoes to new sports consumers, fitness trainers of varied disciplines, and outdoor enthusiasts to engage with the Vibram brand and team.
Events are taking place in key cities, including Boston, Boulder, Berlin, Chicago, London, Madrid, New York, Paris, Portland and Seattle. Every experience is unique to the region; however, all feature an overview of the Vibram brand and heritage, a personalized FiveFingers fitting for each attendee, two FiveFingers-inspired workouts led by certified trainers, and healthy food and beverage menus.
"Consumers around the globe are adopting a healthier lifestyle and they are specifically choosing Vibram FiveFingers for their outdoor and fitness pursuits," says Global Chief Brand Officer and president Fabrizio Gamberini. "With our revamped models, our loyal fans and those new to our brand have more choices that provide best in class technology. The Move Freely Experience is a global welcoming event. Ultimately, this is about sharing Vibram FiveFingers with all current and potential consumers."
The Move Freely global activation is supported by an award-winning short film that develops the aesthetic and the functional cornerstones of the FiveFingers footwear. Starting from the imprint that the sole leaves on the ground, it depicts the features of the product in a cinematic key, using a symbolic and metaphorical language able to create strong iconic images that will remain in the mind of the viewer.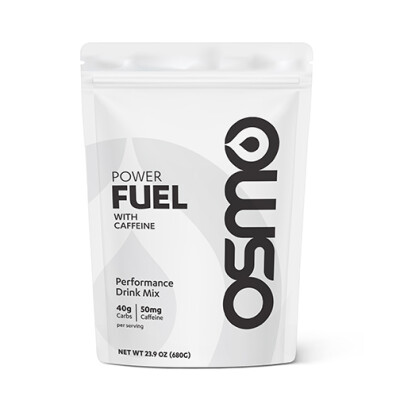 Osmo Launches Power Fuel
Adding to its line of sports nutrition products, Osmo Nutrition has unveiled Power Fuel, a high carbohydrate fuel mix developed for athletes who need fast, efficient carbohydrates during training and racing. With three simple ingredients, Power Fuel is neutral in flavor and can be consumed with water or mixed directly with the brand's flagship products, Active Hydration or Rapid Recovery to allow for more choice when it comes to flavor, carb intake and caffeine.
The carbohydrate used in Poser Fuel, Cluster Dextrin, has a higher absorption rate than other carbohydrates, enabling faster fueling for endurance athletes. Power Fuel is available in a caffeinated version containing 50mg of caffeine per serving. MSRP: $35/bag
"Endurance athletes have specific carbohydrate needs for training and racing and there are few liquid fuel options available that won't cause gastrointestinal distress or dehydration," says Allie Nichols, partner at Osmo Nutrition. "Athletes can now tailor their carb intake easily with Power Fuel and create a fuel and hydration plan that works best depending on intensity, duration and conditions of a workout."
The carbohydrate used in Power Fuel, Cluster Dextrin, has a higher absorption rate than other carbohydrates, enabling faster fueling for endurance athletes. Power Fuel is available in a caffeinated version containing 50mg of caffeine per serving.
MSRP: $35/bag