Paradis Sport launches Underwear Line for Runners
Paradis Sport, a new company that makes performance underwear by women for women made sustainably in the USA, recently unveiled its natural fiber underwear line made with BPA-free micro-modal fabric that delivers on performance and the company's wedgie-free promise.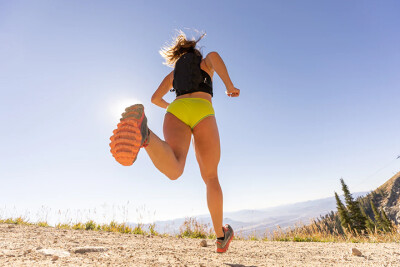 Paradis Sport recently received positive product reviews in Backpacker, Outdoor Life and Women's Running Magazine, including best "thong" category for hiking.
Former D1 athlete Sarah Weihman founded Paradis Sport because she couldn't find high quality athletic underwear that worked. She enlisted female industry experts to help design performance underwear that women want and deserve and then fit-tested the prototypes with elite athletes across 30 sports (a unique and revolutionary approach).
"Active underwear is a rapidly growing segment share that has long been overlooked," Weihman says of the $80 billion Innerwear industry. "Underwear is the foundation of what athletes wear for peak performance."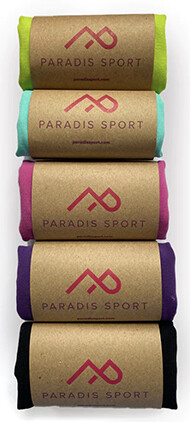 For its new natural fiber line, Paradis Sport:
• Selected proprietary Superfine micro-modal – a fabric made from sustainably harvested beech trees - for its environmental and human health benefits.
• Designed the underwear to protect women's most sensitive regions by being BPA-free and wedgie-free while transitioning from any sport to everyday wear. Like the popular seamless line, they are also breathable, quick-drying, moisture-wicking, and designed without tags for comfort.
• Used natural fibers because they are the most effective temperature regulators to prevent sweat, odor, and bacteria from growing.
For more: [email protected].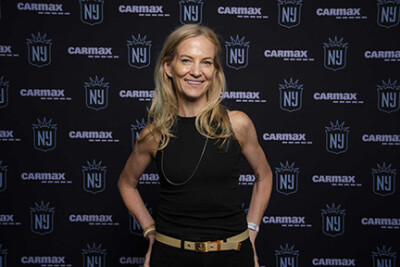 Mary Wittenberg Pivots into Soccer
Mary Wittenberg, the first woman named president and CEO of New York Road Runners (NYRR) and the first woman race director of the world's major marathon, leading the TCS New York City Marathon, has been named president of NJ/NY Gotham FC of the National Women's Soccer League (NWSL).
As Gotham FC President, Wittenberg will leverage her experience to make the tri-state area the global capital of women's soccer. Wittenberg will lead the business, collaborating with General Manager and Head of Soccer Operations Yael Averbuch West to establish an environment that inspires continued player success and makes Gotham FC a world-class club both on and off the field, inspiring Gotham FC fans everywhere.
A graduate of Notre Dame Law School, Wittenberg is a long-time advocate for women's sports and boasts an impressive track record of building brands, driving business growth, and implementing impactful organizational change. Under her leadership, NYRR transformed from a local running club to the premier community running organization, and the New York City marathon grew to be one of the largest in the world with more than 50,000 runners from 100-plus countries. Wittenberg has also served as the founding CEO of the innovative Virgin Sport, President of the Tour de France EF Pro Cycling team, and founding President, Pro of start-up league, League One Volleyball.
"I am thrilled to join Gotham FC as President," says Wittenberg. "It's a one-of-a-kind opportunity to build a world-renowned women's football club that inspires. Hats off to our owners, players, staff and fans. I can't wait to start supporting this incredible community at this transformative time for the club and league, to serve our fans, and welcome vision-aligned brands that want to grow with us."
Get in the Game To Focus on Careers in Run Specialty
Careers opportunities in the running business for young men and women of color will be a featured session at the Get in the Game conference this October in Baltimore. ASICS, On Running, Charm City Running and Pacers will all contribute to a session on Sunday, October 8, that will educate students about the running business and the jobs and internships that are available.
The half-day session will start with a fun run hosted by ASICS and Charm City Run, followed by two panels and an on-stage interview of Aaliyah Miller, the 2021 NCAA Indoor 800 meter Champion and 2016 IAAF World U20 Silver Medalist 800 meter winner, who is sponsored by On.
The first Panel Discussion, How to Build Business Through Community Based Marketing, will feature Ashley Dyson; Manager of Diversity and Inclusion at ASICS, Tenia Fisher; ASICS Sound Mind Sound Body Ambassador, Founder of F.E.A.R. and Asia Rawls; ASICS Sound Mind Sound Body Ambassador.
Later that morning Chris Farley of Pacers Running will moderate a panel discussion on careers in the running and athletic footwear business that will include Dan Schade, On Running, Jarrhett Michael Reed-Butler of ASICS and Deanthony White, Director of Charm City Run Mobile and Brand Partnerships. Farley will then interview Miller who will talk about her life at Baylor and transition to being a professional athlete.
Get in the Game is presented by SBRnet and minority owned media company First and Pen. For more information: https://getinthegameconference.net/GITG/Home.aspx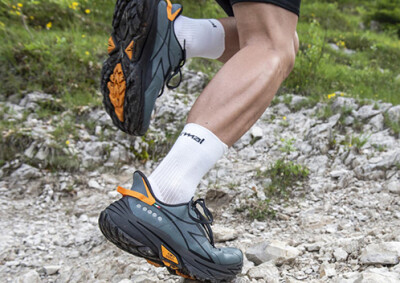 Diadora Unveils First Trail Shoe
Diadora recently launched its first trail run shoe, the $170 Equipe Sestriere. Designed to perform on all natural terrains, from grass to rocks, the shoe has an aggressive design and is inspired by the animal world in its sole design.
Its XT technology replicates the structure of an ibex's hoof, allowing for lightness and agility. Plus, the lateral portion of the sole has a hard rubber for stability and grip on grass and mud, while the central part features a soft, high-grip rubber for running on wet rocks. The protective upper features the addition of a polyurethane application that extends from the toebox to the rear of the shoe for enhanced structure.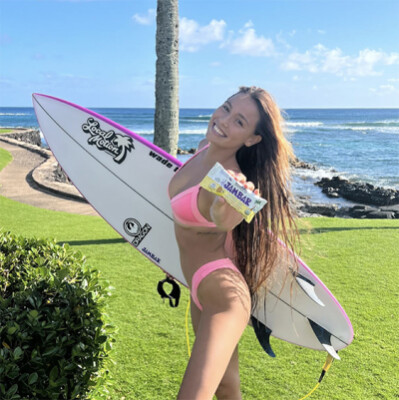 Jambar Inks Sponsorship With Neely Spence Gracey
Organic energy bar maker Jambar has signed distance runner and four-time Olympic Trials qualifier Neely Spence Gracey as a sponsored athlete. Last month Gracey shattered the Stroller Mile World Record by more than 30 seconds, coming in at five-minutes, 24-seconds while pushing her two-year-old son. On Team Jambar, Gracey joins athletes including Olympic Gold Medalist Jonny Moseley, pro cyclist and Gravel Hall of Famer Ali Tetrick and pro freestyle skier Ryan McElmon.
"Jambar was created by someone like me – a lifelong runner and a mom," says Gracey. "It's my go-to energy bar, and since Jambar has only clean ingredients, I can also feel good about giving them to my kids."
"Neely is an inspiring example of how motherhood and elite athletic performance aren't mutually exclusive," adds Jennifer Maxwell, creator and CEO of Jambar and co-founder of the original PowerBar. "We're so excited to be working with her and cheering her on as she trains for the Olympic Trials."
Gracey is currently training for the U.S. Olympic Team Trials in the marathon, which will be held in February 2024. She has represented Team USA five times, including at the IAAF World Cross Country Championships and at the Pan American Games. In college, she was an eight-time NCAA DII National Champion. In 2016, she was the top American woman at the Boston Marathon. Gracey serves as head of running for Guava Family, the stroller brand she used to set the stroller mile world record. She is the founder of Get Running Coaching and is celebrating 10 years as a coach for her business. She recently co-authored Breakthrough Women's Running: Dream Big and Train Smart.
Gracey says she was drawn to Jambar due to its commitment to organic nutrition and the fact that the company gives back — it donates 50 percent of after-tax profits to organizations that support active living and music. The name is inspired by Maxwell's passion for music, and the bars are crafted in a dedicated production facility in San Rafael, CA. Each certified organic Jambar packs 10 grams of protein, natural sweeteners and premium ingredients.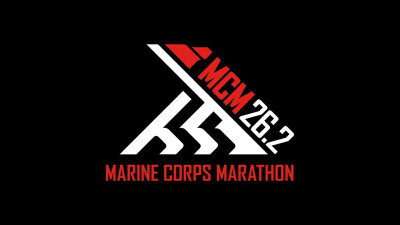 Altra Named Footwear Partner of Marine Corps Marathon
The Marine Corps Marathon Organization (MCMO) has named Altra Running as the new Marine Corps Marathon (MCM) footwear partner starting with the 48th MCM Weekend in October.
"Altra Running is an inspirational company that is evolving the shoe industry with great options for both 'every climb and place' and every runner," says Alex Hetherington, director of MCMO. "Their footwear's combination of form, fit and functionality for all lends to ideals honored by the Marine Corps Marathon Organization. We couldn't be more pleased to partner with Altra as the footwear sponsor of the MCM."
"We are thrilled to be the footwear sponsor of the Marine Corp Marathon," adds Altra senior director of marketing Reyna Alishio. "This is a race that is rich in history and honors those who have served our country. Our partnership with Marine Corp Marathon will help us continue to inspire and serve every kind of runner."
As part of the partnership Altra Running will host an activation at the MCM Health & Fitness Expo at the Gaylord National Resort & Conference Center on October 27 and 28 where runners will be able to purchase Altra products.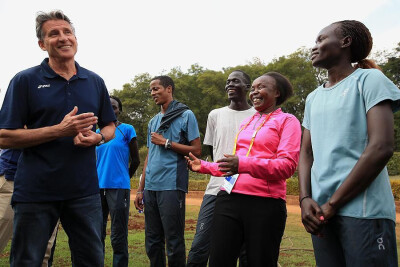 ASICS Sponsoring World Athletics Athlete Refugee Team
ASICS has become an official sponsor of the World Athletics Athlete Refugee Team (ART). The partnership, which took effect in June and will run through 2026, offers training, competition kits and footwear for the elite and U20 refugee teams and for the first time includes access to ASICS training facilities around the world.
Founded in 2016 to provide training and competition opportunities for athletes who had fled violence, conflict and injustice at home, members of the team made their first competitive appearance as part of the Refugee Olympic Team at the 2016 Olympic Games in Rio de Janiero. Since that debut in Brazil, the Athlete Refugee Team has competed at nearly every World Athletics Series event.
This official sponsor contract was made possible with ASICS' commitment to achieve "Lifetime Athletes in All of Us", the theme of ASICS' long-term vision "VISION2030" on top of ASICS philosophy of "a sound mind in a sound body."
"I am deeply grateful that ASICS has stepped aboard to join us in this humanitarian venture at a time when the world is witnessing an ever-increasing influx of refugees," says Sebastian Coe, World Athletics President. "Our refugee team program is making a difference in the lives of many of these talented athletes, who, through the power of our sport, are inspiring millions with their determination to overcome the challenges they've encountered."
"We are proud to be able to support the World Athletics Athlete Refugee Team," adds Yasuhito, Hirota, president, CEO and COO, Representative Director, of ASICS Corporation. "Their courage and determination give dreams and hope to people around the world. ASICS will continue to contribute to a society where anyone can achieve sound mind and sound body through sports. "
The World Athletics refugee program is currently comprised of 32 athletes based in Kenya, Israel, France, Sweden, Switzerland, Germany and the United Kingdom. The team will make its next appearance at the World Athletics Championships Budapest 23 that will take place from 19th to 27th August.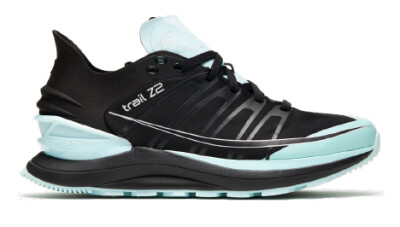 Vimazi Debuts Pace-Tuned Trail Shoes
Promising to help runners "hit the trail in something radically new," Vimazi next month is unveiling its first Pace-Tuned Trail Running Shoes. A pace-tuned running shoe is made to perform best within a specific pace zone. It's scientifically engineered to absorb more impact shock while delivering stability during propulsion.
There will be two versions available in September.
• The Trail Z2 (in photo above) is designed and engineered for running on trails between 8:00-12:00 min/mile. With an aggressive tread, external rear stabilizer, stump-ready toe protection and built-in forefoot control during push-off, the Z2 delivers optimized cushioning, max efficiency and better stability. It is targeted at avid trail runners and for a 5-mile run between 40-60 minutes, and on 30-mile trail runs in the 4-6 hour range. MSRP: $170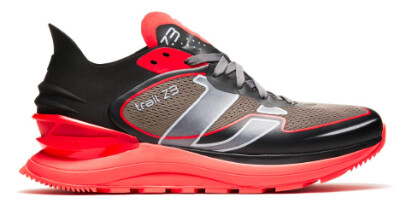 • The Vimazi Trail Z3 is designed and engineered for running on trails and rugged surfaces between 10:00-15:00 minutes per mile. With an aggressive tread, external rear stabilizer, stump-ready toe protection and built-in forefoot control during push-off, the Z3 delivers "optimized cushioning and max efficiency." This version is for trail runners and fast-paced hikers for 5-mile trail runs between 50-80 minutes, and on 30-mile runs in the 5-8 hour range. MSRP: $170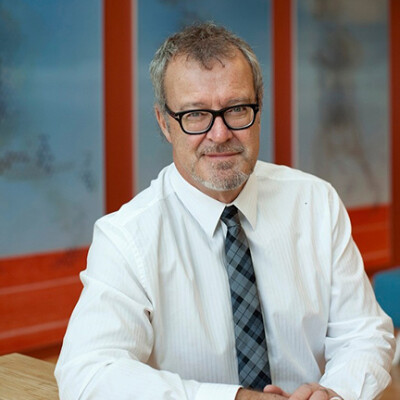 Vimazi Adds Simon Bartold As Distributor
Vimazi, maker of the first ever pace-tuned running shoes, and Simon Bartold, a podiatrist to the running elite and advanced development consultant for industry leaders ASICS and Salomon, have entered into a partnership that makes Bartold Vimazi's exclusive distributor for Australia and New Zealand.
Bartold, who has been a respected voice in running footwear for decades, has been a strong advocate for the design of running shoes based on running pace, a factor he believes is crucial in injury prevention and promoting body harmony. His discovery of Vimazi, whose name is derived from Greek roots signifying 'pace-zone,' symbolizes the perfect embodiment of this philosophy.
Vimazi unveiled its debut line of road running shoes earlier this spring. The company is set to further expand its product range with the upcoming launch of two trail running models.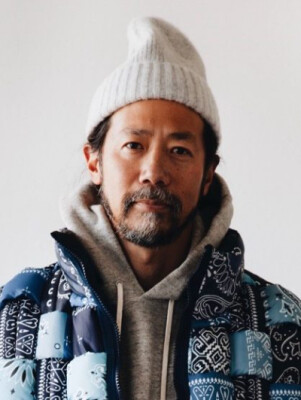 Xero Names Pao Chief Product Officer
Xero Shoes recently hired industry veteran Michael Pao as chief product officer. He replaces Dennis Driscoll, Xero Shoes' chief product officer, who recently announced his retirement after a nearly 50-year career in the footwear industry.
Pao joins the company from Timberland, where he was VO of global merchandising.
He has also held VP roles at Native Shoes, Crocs and Clarks and senior manager roles at Puma AG. He started his footwear career as an intern at Adidas in 2003.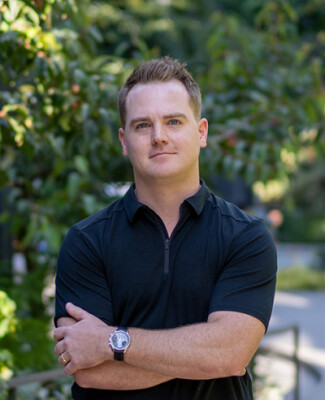 Carbitex Undergoes Leadership Change, Manufacturing Shift
Carbitex – the maker of flexible carbon fiber composites focused on footwear, travel and accessories – has undergone some key updates aimed at strengthening its position in the market and enhance the customer experience both in the United States and abroad. These developments include a strategic shift in manufacturing operations, the company founder, Junus Khan, stepping back into the role of company president, and the hire of Patrick Sinner to lead brand product development.
• To ensure seamless operations and the ability to handle projects of any size, the company has strategically shifted its manufacturing process and location. By outsourcing manufacturing operations to Asia, Carbitex can operate close to brand manufacturing centers for increased efficiency, reduced lead times, and local support. This also allows Carbitex's U.S. lab to fully dedicate its resources to engineering and innovation, bringing new technologies to market and providing enhanced development support to brand partners.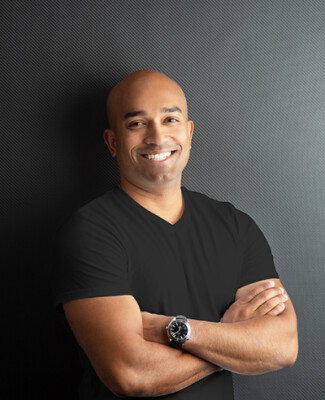 • To oversee this pivotal restructure, Carbitex welcomes back Junus Khan, the company's founder, as president. After spending the last five years laying the groundwork in Asia and working with partners and their factories to integrate Carbitex's technology into commercial-ready products, Khan's extensive experience and strategic vision for the brand will be invaluable as the company navigates this important phase.
• Finally, Carbitex has named Patrick Sinner as VP–brand product development. As the previous head of footwear at SquareOne, Sinner planned, designed and engineered products, and spent over 300 days in Asia bringing those products to life.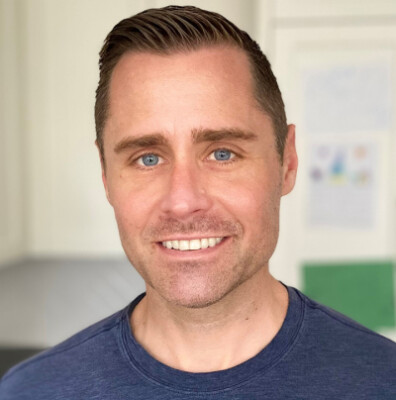 ASICS Hires Dougherty as VP–U.S. Sales
Asics North America recently hired Michael Dougherty as VP–U.S. sales. He joins the company with 15 years of global footwear industry experience, including at Clarks and New Balance. Most recently, Dougherty was a full-time consultant and contractor, which included work as the general manager of North America for Grendene Global Brands. Before that, he held positions during 12 years with Clarks and New Balance.
Dougherty is based out of Asics North American headquarters in Boston.
"Michael … is a strategic leader who brings a tremendous amount of experience and knowledge to our leadership group," says Richard Sullivan, president and CEO of ASICS North America. "There is currently great energy behind our brand, and we look forward to Michael leading the team and helping us achieve our goals."
"As a lifelong admirer of the brand, I have always appreciated ASICS' innovative, functional, and stylish product. During my time in the industry, I have always been impressed with the brand's thoughtful approach to product lifecycle management and distribution strategy," adds Dougherty.
SFIA, Running USA Enter Partnership
The Sports & Fitness Industry Association (SFIA) and Running USA recently entered into a strategic partnership that will benefit the members of both organizations. The two research leaders will offer their members reciprocal discounts on reports and collaborate on upcoming new research.
As the trade association for the sports and fitness industry, with a mission to promote participation and industry vitality, the SFIA serves its members through four pillars: thought leadership, advocacy and public affairs, member services, and research. Running USA is dedicated to improving the status and experience of distance running and racing in the United States.
"We're elated to partner with SFIA and create new research initiatives for brands and events in the running space," says Christine Bowen, COO of Running USA. "For more than 20 years, Running USA has been the running industry research leader and we feel this partnership heightens both organizations' reach, range, and efficacy as data providers."
"This partnership with Running USA provides an incredible opportunity for both organizations to leverage what we do best and improve the insights and actionable intelligence we provide to our respective members and stakeholders," adds Tom Cove, president, and CEO of SFIA. "We look forward to working with Running USA to enhance the vitality, sustainability, and growth of the sport of running and the running industry.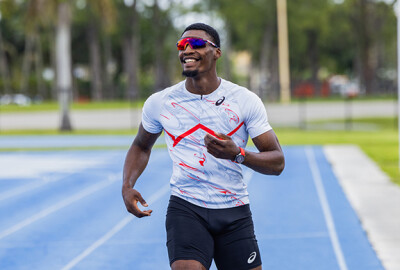 Kerley Joins Team Oakley
Eyes are set on the Paris 2024 Olympic Games, and Oakley is welcoming professional track and field sprinter Fred Kerley to Team Oakley. At 28 years old, the growing global track star has ambitions to claim the title of "world's fastest man."
"Recently, I've had a lot of career highlights and joining the elite roster of Team Oakley is definitely one of them," says Fred Kerley. "The brand's dedication of going against the grain and celebrating individuality resonates with me as I am always embracing my true self both on and off the track."
Last month, Oakley announced the brand as the Official Eyewear of Team USA and released two new styles of eyewear to celebrate. Styles include Team USA Encoder Strike Vented with Prizm Road Lenses, and Team USA Heliostat with Prizm Black Lenses, which Kerley will be sporting during the summer games and for upcoming races. Kerley is joining Team Oakley's roster alongside Olympic hopefuls Kylian Mbappe, Trinity Rodman and Oksana Masters and more.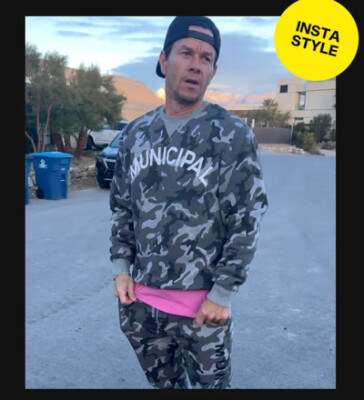 StreetTrend Partners With Mark Wahlberg's Municipal Brand
StreetTrend, a footwear design, manufacturing, distribution and retail company known for its P448 luxury sneakers, has entered into a strategic partnership with Municipal to develop an exclusive line of sneakers. This marks Municipal's first foray into the footwear category, expanding its existing range of apparel and accessories under the sport utility gear brand.
StreetTrend, established in 2017 as a joint venture between executive chairman Wayne Kulkin, former CEO of Stuart Weitzman, and Hilco Global, an international investment and financial services firm with a diverse portfolio of retail and fashion brands, added actor Mark Wahlberg as a strategic investor last year.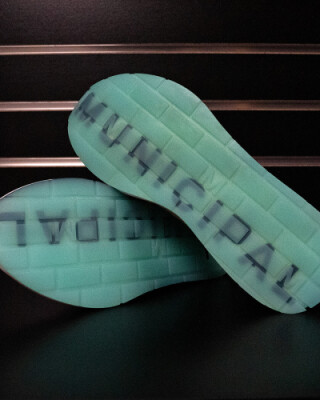 Designed as multi-functional performance footwear, the Municipal sneaker collection boasts comfort and innovation, featuring M. Float technology. The technology is based on sandwiching different compound densities on an anatomical baseline last composed of rubber, memory foam, 40 shore EVA and latex. This combined with a wider footbed provides great stability and comfort.
"We've taken special care to build MUNICIPAL in a certain way and we're getting a lot of traction by fusing cool style with versatility, comfort, and performance that is tailor-made to do something innovative in the category," says Wahlberg, co-Founder of Municipal. "StreetTrend, with their vast experience in design and development as well as their distribution network, is the ideal partner for us because we can count on the shoes having quality that is second to none."
The Municipal sneakers are scheduled to launch in October 2023, initially offering one style, with a full collection rollout planned for 2024. Priced between $175 and $198, the unisex Municipal sneaker collection will be available at Municipal.com and through select wholesale partners.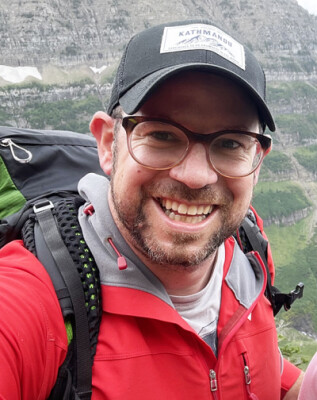 Zamberland Adds Rischke
Zamberlan, the third-generation handcrafted Italian bootmaker, has hired industry veteran Chris Rischke as its new director of operations.
Rischke got his start in the industry as director of operations leading Oboz Footwear, growing margins and providing strategic oversight to build Oboz into a footwear market leader. From there, he led the Erem team as VP–operations and wholesale.
Rischke joins the brand following the recent appointment of Bob Whip as Zamberlan USA's new general manager.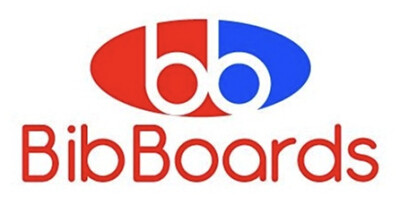 BibBoard Launches Custom Shoe Charms
BibBoards, the provider of event bib fasteners, recently unveiled custom shoe charms designed specifically for race goers to offer a unique way for participants to personalize their race day swag. These accessories can be customized with event logos, race dates, participant names, or any design that captures the spirit of the event.
"We're excited to introduce our custom shoe charms to the endurance community as they are popular once again," explains Brian Goodell, CEO of BibBoards. "We understand the importance of race day swag and the desire for participants to have something unique that represents their race experience. Our custom shoe charms provide that opportunity, allowing runners to showcase their individuality and commemorate their achievements."
Another advantage of BibBoards' custom shoe charms is their affordability. With custom prices starting as low as $0.39 cents per charm, race organizers can offer these swag items without breaking their budget. This makes them a cost-effective choice for races of all sizes, from local charity runs to major marathons.
"We wanted to make sure our custom shoe charms were accessible to all race organizers, regardless of their budget," adds Goodell. "We believe that every race goer should have the opportunity to take home a personalized memento that represents their dedication and accomplishment."
REI Honors On As Vendor Partner of the Year
REI Co-op recently honored On with its 2023 Vendor Partner of the Year award.
"It's always a challenge to select one partner as our vendor of the year, but for 2023 On stood out for being one of the fastest-growing brands in footwear and its commitment to empowering more people to get outside to run and hike," says Chris Speyer, REI senior VP and chief merchandising officer. "Most importantly, we're excited about On's continued enthusiasm to bring industry-disrupting innovation and sustainability efforts to our customers, all while continuing to be collaborative and agile through variable market conditions."
Among REI's other awards:
• Danner (Footwear and Basics)
• Exped (Camp)
• Quality Bicycle Products (Action Sports)
• Smartwool (Apparel)
For the first time, REI will donate $500 for each divisional category winner and $1,000 for the overall vendor partner of the year to the REI Cooperative Action Fund, a 501(c)(3) public charity launched in 2021 by REI Co-op.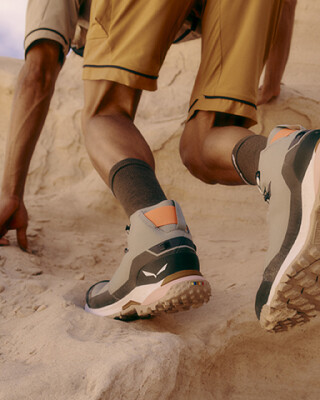 Salewa Introduces Progressive Trekking Collection


Salewa North America has unveiled its Progressive Trekking Collection ahead of the Spring/Summer 2024 season, featuring new items made from natural fibers and designed for newcomers and veteran adventurers alike. The apparel in this new collection combines natural fibers, such as hemp or Merino wool, with synthetic materials to provide natural-feeling comfort next to the skin.
The new collection includes the Puez Hemp/Durastretch 2/1 Hybrid Jacket and the Puez Hemp/Durastretch 2/1 Hybrid Pant, a versatile outfit made with Salewa's proprietary Alpine Hemp fabrics. Both the jacket and pants were designed for trekking adventures to ensure functionality and adaptability in wild, natural environments, and urban scenarios.
The Alpine Hemp main fabric is made with a blend of hemp fibers and offers a natural performance with exceptional strength and high breathability combined with a unique texture. The hybrid woven construction blends hemp with bio-based Sorona responsible biopolymer fibers made from corn starch for long-last enhanced softness and thermoregulation comfort, while Durastretch panels provide additional abrasion resistance and freedom of movement.
The collection also includes the Puez Knit Mid Powertex Boot, the first hiking boot with Salewa Alpine Hemp. It is designed to provide a smooth roll-off and long-lasting comfort for short and extensive mountain hikes on rugged trails and varied terrain, and has a dedicated trekking last, dual EVA midsoles with graded stiffness and softer heel cushioning for optimized landing.
At the heart of its construction built into the insole, the new Salewa Edging Plate II, a special thermoplastic frame that runs the entire length of the boot, offers a combination of enhanced flex, and rebound for long- lasting hiking comfort with specific levels of stiffness and flex at the forefoot, and heel for targeted stiffness, plus increased stability.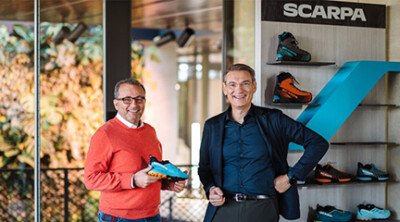 Scarpa Achieves Benefit Company Status
Scarpa, the manufacturer of performance footwear for mountain sports, reported achieving Benefit Company status, a legal designation that identifies companies who, along with profit, aim to generate "value for the public and the planet." Scarpa "ensures it will continue to operate in a transparent, responsible and sustainable way, and with consideration for its impact on stakeholders."
Achieving Benefit Company status comes two years after the company outlined its Green Manifesto – the brand's sustainability guidelines – into a plan whereby progress is trackable and moves the company closer to becoming a certified B Corp. The company "will report annually on its work toward these goals."
"We at Scarpa have always tried to pay particular attention to respect for the environment, people and the community. It couldn't be any other way for a company like ours that is rooted in a passion for mountains and nature," says Sandro Parisotto, chairman of Scarpa and a member of the family that has owned the company since 1956. "We are aware that there is still a long way to go. This is a change that involves the company at every level, and the contribution that the public can make toward sustainability will also be incredibly valuable in helping us achieve our goals. This is the only way for us to climb the new, challenging peaks that lie ahead."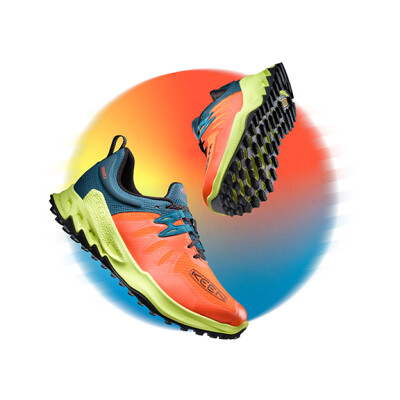 Keen Unveils Zionic Trail Shoe
Building on its 20-plus years of expertise in hiking footwear design, offering agile, sleek hikers built for the trail, Keen this month debuted Zionic, the collection's flagship model that incorporates responsive technology while maintaining performance and traction.
With MSRP starting at $145, the Zionic collection includes mid and low-waterproof models for muddy terrains and a vented speed model for arid climates. This alternative fit profile provides more comfort and support while helping secure the heel, grounding every step while moving fast on the trail.
Zionic additionally features technology often found in athletic footwear, such as responsive cushioning through a lightweight foam midsole and full-length stability plate. The models offer increased speed with the most lightweight durability, thanks to an aggressive, lower-profile lug pattern typically used in classic leather hikers like Keen's Targhee. In line with the brand's commitment to safety and sustainability, Zionic is created without the use of forever chemicals (PFAS) and has an anti-odor footbed that does not use harmful pesticides.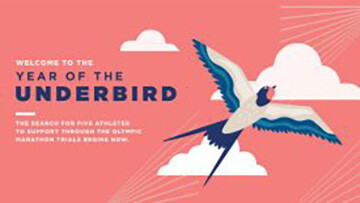 Oiselle Launches Year of the Underbird in Support of OTQ Athletes
Oiselle recently kicked off its new sponsorship program, "Year of the Underbird," an initiative that will support five unsponsored female marathon runners as they prepare for the Olympic Trials in Orlando in 2024. Sponsorship includes a stipend, gear, amplifying each athlete's unique story and athletic journey, and community support through Oiselle's Volée, along with a potential bonus should the athlete make the U.S. Olympic team. These athletes will embody the core values that Oiselle upholds: to improve the sport and build the sisterhood.
"Each Olympic cycle, there are amazing women who get overlooked by traditional sponsorship models. We want to welcome more opportunity and empowerment into the sport and celebrate the women who have persisted," says Justine Fédronic, Oiselle's Community and Athlete Partnership Manager. "Our goal is to find five women to join our sisterhood, who showcase the resilience and bold determination to perform at the highest level but may not have benefitted from brand support before. We will not only celebrate these women as athletes, but as the incredible individuals they are outside of the sport. We believe athletes are storytellers, and we look forward to working with these women to share the nuances of their unconventional journeys to the starting line."
The application window will close on August 20th. The team of athletes will be announced in early September. Benefits on the contracts include housing and transportation costs associated with the Olympic Trials, a $2,000 health and training stipend, an athlete essentials kit of Oiselle gear plus another $1,000 gear stipend, pregnancy protections, and the potential for a $50,000 bonus if the athlete makes the team.