Inov-8 Opens European Showroom
UK-based inov-8 has opened the doors to its first showroom in Mainland Europe in the outdoors hub of Annecy, France. France became a Direct Market for inov-8 in Autumn/Winter 2022 after the brand's business in the country was previously handled by a distributor partner, most recently Ricochet.
"The showroom will be a basecamp for all customers, media contacts, friends and family living within in the heart of the French Alps," says Manu Fedon, inov-8 Sales Manager for France. "I am also excited to be working more closely with the rest of the European team to provide a business hub that further supports continued growth across the whole region.
inov-8's Direct Markets are the UK, USA, Germany, Austria, Scandinavia and France. Founded in 2003 by Wayne Edy, the brand, whose headquarters and main showroom remain in the English Lake District, celebrates its 20th birthday next year.
"This is a big step forward and a key part in our ambitious plans for France and the whole European region," adds Tim Parkin, inov-8 head of sales. "These are hugely exciting times for inov-8. We continue to lead the way with the use of new technologies in our products for runners, hikers and fitness athletes, and are preparing to launch more innovations in upcoming seasons."
New Product: La Sportvia Cyklon Cross GTX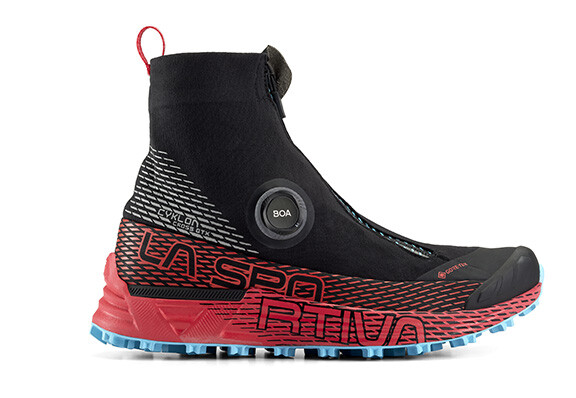 Unveiled just last week, the La Sportiva Cyklon Cross GTX (MSRP: $229) is a technical mountain running shoe that leverages an integrated, water-repellent gaiter with two-way stretch mesh. Under the gaiter, the Boa Fit System delivers a micro-adjustable, precision fit and features a performance fit solution that wraps the foot for a connected fit, providing increased foot speed and improved ankle stability.
In addition, the Gore-Tex membrane is waterproof and breathable, working in synergy with the water-repellent gaiter to prevent mud and snow from entering the shoe. The sole is made from FriXion White, which offers excellent grip and AT Grip spike compatibility to enhance traction on snowy and icy terrain.
OS1st Names Bevin Senior VP–Business Development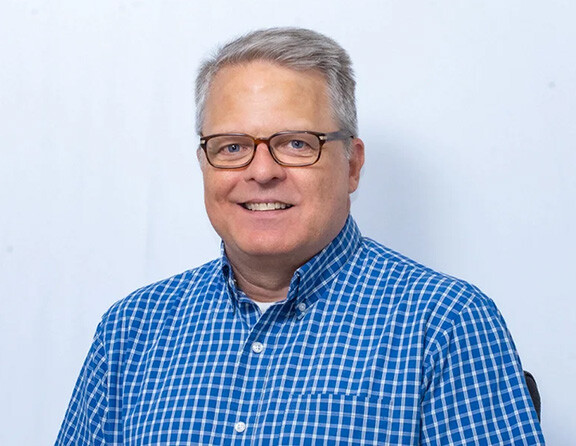 Following a year of exponential growth, OS1sthas appointed industry veteran Chris Bevin as the brand's senior VP–business development. In the position Bevin will lead efforts to maximize growth, helping to identify new opportunities to sell in independent retail stores and work with like-minded brands to further reinforce the brand's legacy as a leader in the category.
Bevin joins OS1st with 23 years of independent retail and product industry experience, including time spent as the director of franchise operations for Fleet Feet Inc. and more than 15 years in sales and business leadership for Balega International/Implus.
"I'm thrilled that such a respected name in the industry has joined our team," says Josh Higgins, President of OS1st. "Chris' experience aligns with our commitment to premium performance products and to independent retail stores. We know the growth we've seen these past few years won't slow down, and Chris is the right fit to help us continue and sustain that trajectory."
"Working with OS1st is an exciting and natural next step," Bevin said. "I believe in OS1st's brand, products and loyalty to independent retail. I am excited to help OS1st expand and ultimately help more people experience the life-changing impact of performance socks and compression bracing."
The Conservation Alliance Names Rom Executive Director
The Conservation Alliance recently named Nicole Rom as executive director and at the same time promoted its interim executive director, Shoren Brown, to VP–public affairs.
Rom brings more than 20 years of nonprofit experience driving conservation and climate change solutions. While leading Climate Generation, the organization transitioned from a founder start-up to a nationally recognized nonprofit and she was recognized by the Obama administration. She has presented at the Global Climate Action Summit and UN climate conference. Energy News Network recognized her in 2015 as a 40 Under 40 Clean Energy Leader and she was featured in the Women In Energy series in 2018 by the Minnesota Clean Energy Resource Teams.
"We are thrilled to announce Nicole Rom as executive director and believe she is the ideal leader for The Conservation Alliance at this critical moment for the organization," says Hans Cole, TCA Board Chair and head of Environmental Activism, Campaigns and Grants at Patagonia. "Her background in climate and conservation combines passion with experience. She's bringing her expertise and leadership to a strong team that's continuing to represent the voice of business in protecting wild places and outdoor spaces."
Shoren Brown, whose previous role with the organization was director of Government Affairs & Advocacy, will head the Alliance's work on advocacy and communication.
"We're lucky to have an extraordinary team at TCA to represent the voice of business in the conservation world," adds Cole. "Shoren's leadership and depth of experience in policy and communications will play a crucial role for TCA through strong representation in D.C. and effective communication with our stakeholders. We're confident that Shoren will play a key role in helping The Conservation Alliance succeed in the years to come."
New Product: Coros APEX 2 and APEX 2 Pro
With its much-anticipated release, COROS brings to market the second generation of its award-winning APEX franchise — the APEX 2 and the APEX 2 Pro. Designed for performance over all types of terrain, the APEX 2 and APEX 2 Pro GPS Outdoor Watches are built with revolutionary technologies for the most ambitious goals.
Features of APEX 2 and APEX 2 Pro include:
24/7 heart-rate monitoring with next-generation optical Heart Rate sensor
Equipped with Dual-Frequency GPS Chipset for best-in-industry accuracy (APEX 2 Pro Only)
Communicates with all 5 major global satellite systems simultaneously
Even longer battery life than their predecessors.
Global offline maps including landscape, topography, and hybrid views
2x more scratch-resistant titanium bezel
The unparalleled COROS Training Hub, Coaching and Training System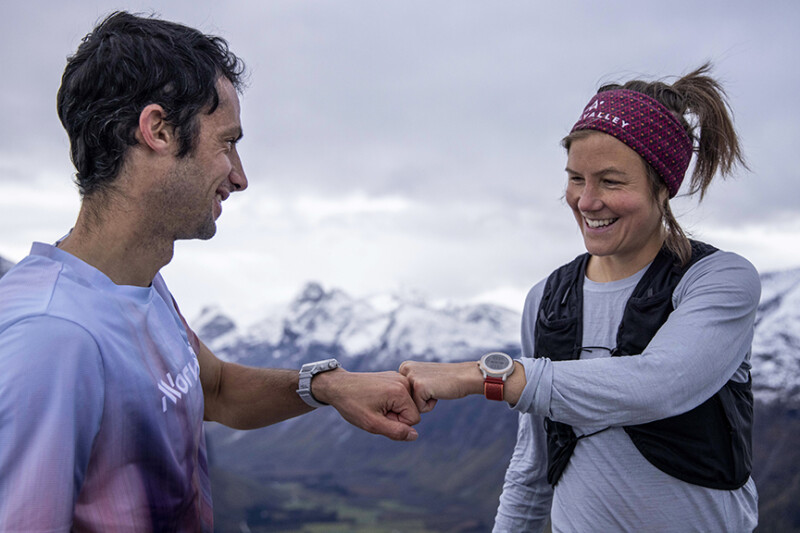 "We know that this is the most anticipated product launch in the history of Coros, but we are confident that it was worth the wait," says Lewis Wu, CEO of Coros Wearables. "Our development team worked diligently to find the best hardware and corresponding design to offer our users the greatest possible accuracy in these new watches."
A key upgrade to the APEX 2 series is its brand-new optical heart rate sensor, featuring an 8-LED system in a customized layout, protected by a smooth, scratch-resistant cover. With advanced signal noise removal algorithms, APEX 2 and APEX 2 Pro deliver a new level of heart rate accuracy for activity, everyday wear, and sleep tracking.
Coming soon, the Coros App will add a new route-planning feature to its robust navigational ecosystem. Once available, the user will simply open their app, draw their preferred route, and the Route Planner will offer the optimal path based on the closest trails or streets available. The Coros ecosystem is also compatible with popular 3rd party route builders, such as Strava and Komoot.
The APEX 2 has an MSRP of $399 and the APEX 2 Pro has an MSRP $499.
Camber Outdoors Names Silva Chief Of Staff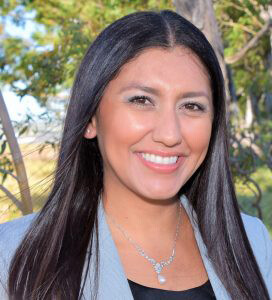 Camber Outdoors has named Mindy Silva as chief of staff. In this newly created position, Silva will act as a strategic thought partner and advisor to Camber's CEO, Tiffany Smith.
For the last 18 years, Silva has helped grant makers and nonprofits in DEI across the United States and operated her philanthropic consultancy, The MS. Group Consulting. For the past two years, she has been the director of special projects for Camber.
Silva is tasked with building relationships across Camber to influence outcomes and maintain momentum in her role. She will shape the internal leadership communications so that staff are informed and inspired to see how their day-to-day work connects to Camber's mission.
Altra Launches Max Cushion Road Shoe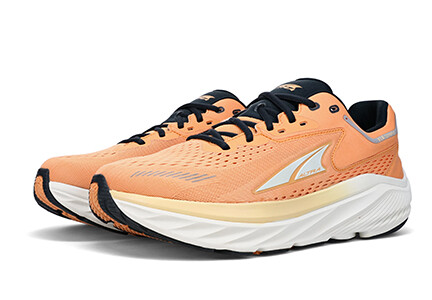 Altra Running earlier this month launched VIA Olympus, described as "a max cushion road shoe designed to provide optimal cushion and efficiency for a comfortable run no matter the distance." The VIA Olympus celebrates a combination of Altra's technologies coupled with a new rocker shape geometry that encourages a more efficient toe-off.
In addition to its new rocker geometry, Altra's FootShape Fit, Balanced Cushioning and EGO MAX midsole helps VIA Olympus deliver a plushy road ride that helps put runners in a more forward leaning stance.
"Our goal was to create a running shoe for consumers who enjoy max cushion, but do it in an Altra specific way that incorporates our FootShape comfort," explains Altra president Todd Dalhausser. "VIA Olympus is quick on foot and provides a rocker shape geometry for runners who want an efficient and familiar running experience they know and love from Altra."
VIA Olympus' design is sculpted to help mimic the natural run experience, which also adds to the efficiency of the shoe. Available in three contemporary colorways for both men and women, VIA Olympus MSRP is $170
Merrell Test Lab Long Sky 2 Named Time Magazine Best Invention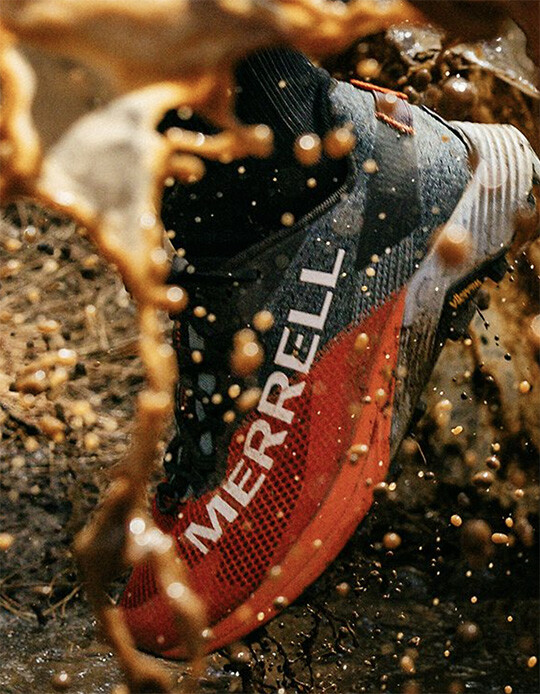 Time Magazine has selected Merrell's Long Sky 2 as one of its Best Inventions of 2022. Merrell Test Lab (MTL) Long Sky 2 is a heavy-duty trail running shoe in its lightest form, designed with a Vibram Megagrip outsole to keep feet firmly planted in unfirm terrain. It is made with quick dry fabric proven to dry faster so runners can stay out longer.
Time's annual, curated list recognizes the best inventions making the world better and smarter across all categories, from transportation and technology to entertainment and education. The winners chosen each year represent innovations changing the way people live.
"The uneven, unpredictable terrain trail runners encounter requires a unique solution without sacrificing comfort and support," explains Merrell senior VP–global footwear John Burch. "With the MTL Long Sky 2, the brand was driven to design the lightest, performance running shoe, that is durable and capable of adapting to any environment — enabling runners to go the distance."
The Long Sky 2 was designed to take the lightweight performance of track shoes and infuse it with the durability of hiking boots, to give trail runners an abrasion resistance, antibacterial, breathable and adaptable solution that can withstand any element. Key features include:
Lightweight construction of the FloatPro Foam midsole helps reduce fatigue while trail running.
Quick-dry material for a combination of traction and durability on wet or dry surfaces, keeping the water out, feet dry and the runner feeling comfortable.
Traction with the Vibram Megagrip underfoot sole with 5mm lugs.
MTL, Merrell's product incubator, is a pinnacle performance solution that was athlete tested and podium approved, created to disrupt the category and shake up the way people think about outdoor performance.
"Merrell Test Lab is where the most technical and category disruptive innovations are conceived," said Merrell Global Brand President Chris Hufnagel. "The team who developed the Long Sky 2 is most deserving of TIME's Best Inventions List and we are honored to be named among the best of the best. Our elite trail running shoe collection was purposely engineered for athletes who embrace the unpredictability of the trail – lab verified and athlete validated."