Recognizing the impact he and his chain of stores and direct mail/online retailing has made on the world of sporting goods, Michael Gotfredson Sr., founder Road Runner Sports, has been elected to the Sporting Goods Hall of Fame.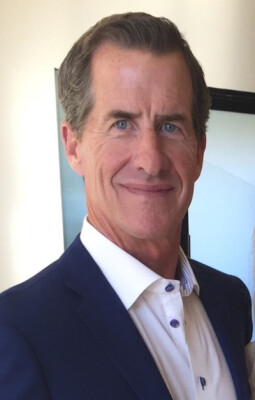 Along with Bill Hunt of Champro and Bill Sorenson of American Sports Products Group, Gotfredson will join 175 retailers, team dealers, manufacturers and industry influencers who have been honored with induction into the Sporting Goods Industry Hall of Fame since it was established by the National Sporting Goods Association (NSGA) in 1955.
The Hall of Fame dinner and induction ceremony will be held May 24, 2022, at the JW Marriott Scottsdale Camelback Inn Resort & Spa in Scottsdale, Arizona, the site of the 2022 NSGA Management Conference & Team Dealer Summit.
The selections of Gotfredson, Hunt and Sorenson were made by the Sporting Goods Industry Hall of Fame Committee at its annual meeting in September.
"We have another excellent group of inductees as the Class of 2022 has left a significant imprint on various areas of the industry," says Ken Meehan, Hall of Fame Committee Chairman. "It is a tremendous thrill to welcome them to the Hall of Fame and to see them honored for their accomplishments."
Providing for his family and making the world a healthier place was Michael Gotfredson's inspiration to revolutionize the running and fitness industry. Gotfredson, also referred to as Mike G., or Chief Runner, founded Road Runner Sports in September 1983, and today it lays claim as the largest running specialty retailer in the United States.
In 1983, Gotfredson had a wife and four kids under the age of five when he lost his job, forcing his family to live on a tight budget. One day, he went into a running store and was appalled by the high cost of shoes and poor customer service. He believed he was not alone in his frustrations, so with an MBA from Fresno State in direct marketing, he decided to solve the problem.
His vision in the pre-Internet age was to mail catalogs to consumers with detailed descriptions of the features and benefits of running shoes and fitness products, and to sell them at fair prices, something that was unheard of at the time. One of his first big hurdles was to open business accounts with the big running shoe vendors including ASICS, Brooks and Adidas and he sold product out of a garage solely through catalog mailings and "Fit Experts" taking calls from across the country.
Road Runner Sports Customer Care Center grew from one Fit Expert to almost 200 within a few years. It now has 41 physical stores focused on all facets of running and fitness. Each store is dedicated to selling the right product to fit the specific needs of consumers. The business has flourished because more than 800 employees genuinely care about their customers and make the most of every opportunity to interact with them.
NSGA created the Sporting Goods Industry Hall of Fame in 1955 to honor sporting goods pioneers, innovators and leaders, while recognizing and encouraging continued excellence in the industry. Since the first induction in 1956, 175 men and women have been inducted.
Nominations are now being accepted for the 2023 induction class. The deadline for nominations is March 31, 2022. Nomination forms and information can be found at www.nsga.org/halloffame. Questions can be directed to Julie Pitts, Hall of Fame Committee secretary, at [email protected].