Taking its retail technology to the next level, Road Runner Sports launched Fit Finder, its 3D foot scanner, and the next iteration of its Perfect Fit Zone in-store experience.
The foot scanning technology, developed for Road Runner Sports' by long-time partner Foot Balance, integrates the company's Perfect Fit Zone into one system. It is exclusively available to customers who shop in-store at Road Runner Sports locations in the U.S. for free. Upon analysis, the correct shoe, socks and custom insoles for runners and walkers are identified in under 10 minutes.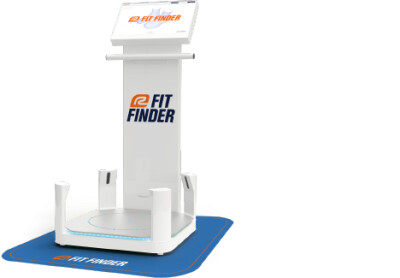 "Our new Fit Finder 3D foot scanning technology offers a totally unique customer experience," explains Road Runner Sports president Mike Gotfredson, Jr. "In less than 10 minutes, our fit specialists can provide customers with a comprehensive health-based foot analysis as well as personalized shoe and gear recommendations, including our own custom insoles. With the new Fit Finder scanner, each customer's previous fit zone results, including purchase history, can now be accessed across all stores providing a more seamless experience."
Fit Finder combines a static (standing) and dynamic (running) video-based foot analysis supporting multi-product-category recommendations, including footwear, custom insoles, socks, injury and prevention products, and apparel based on a customer's personal preferences and foot analysis. Footwear can also be customized to the unique contours of customers' feet with R-Gear Insoles. Customer discomfort and pain points are addressed with personalized product recommendations.
To ensure customers feel confident with their purchases, Road Runner Sports backs up the Fit Finder experience with a 90-Day VIP Perfect Fit Promise, whereby VIP Family Members put their new shoes, socks, and insoles to the test for 90 days. If they are unsatisfied with their "perfect fit" after three months, Road Runner Sports will help them find the right pair of shoes or return their money.