If anyone needs any proof that IRL (in real life) races are back, they need look no further than two interesting events being sponsored this year by two major running shoe brands.
First up is the Under Armour All Out Mile, which returns this month with both live and virtual events. On May 1, the UA All Out Mile began with a month-long Training Period.
During the UA All Out Mile Competition Period, participants are encouraged to go ALL OUT and run their fastest mile any time between June 1–5. In celebration of Global Running Day, UA will kick off live events across the globe at cities across the US as well as in the UK, Thailand, Japan, and South Africa.
Participant results will automatically be pulled from UA MapMyRun and appear on the FitRankings leaderboard, where they can see how they stack up against runners from around the world. Prizes will be awarded to the top-three males and top-three females in each region.
With virtual participation in 14 countries, Under Armour has almost doubled regional participation from last year's challenge to execute a global event in both virtual and live formats. Teams and individuals alike will take on the 30-day mission to train with resources to fit into their existing routines with the ultimate goal to go ALL OUT just in time for Global Running Day.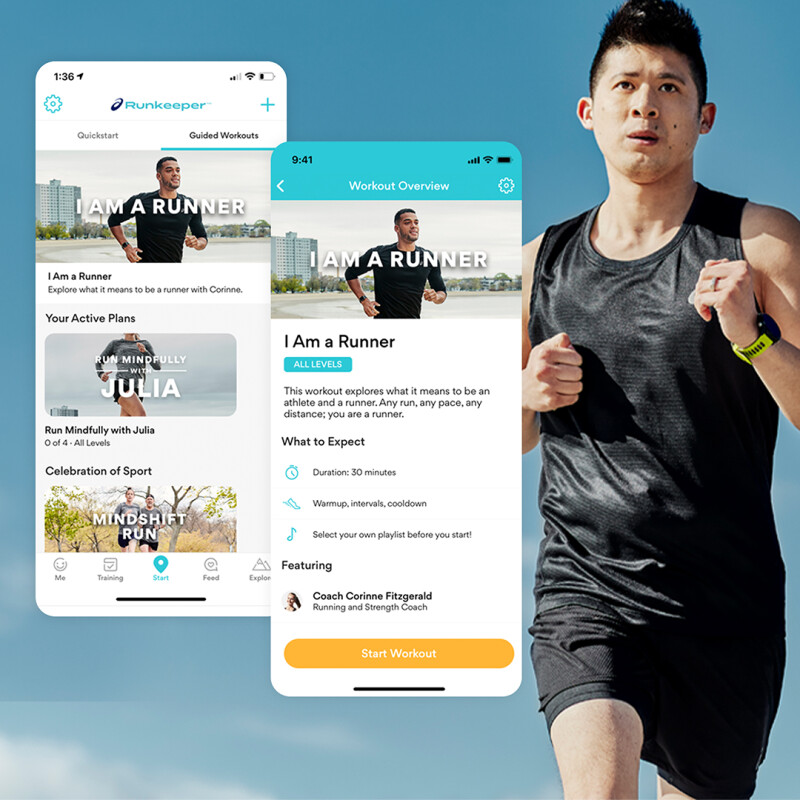 Then next this summer, ASICS, in partnership with the local organizing committee (LOC) for the World Athletics Championships (WCH) Oregon22, is sponsoring the ASICS Uplift Oregon 5K, a mass participation race set to take place during the World Athletics Championships.
The ASICS Uplift Oregon 5K will take place on Sunday, July 17 during the men's marathon competition. An anticipated 2000 runners will have the chance to race in the footsteps of the WCH Oregon22 competitors, running a 5K section of the same course on the same morning as the world's finest marathoners. ASICS will also play host to a two-day fan festival just steps from the finish featuring prime viewing, food vendors and athlete appearances. The men's and women's marathons will start and finish outside of Autzen Stadium on Martin Luther King Jr. Blvd.
"As a proud partner of World Athletics, we are excited to host the ASICS Uplift Oregon 5K during the World Athletics Championships Oregon22," says Richard Sullivan, president and CEO of ASICS North America. "We are thrilled to offer runners this one-of-a-kind opportunity to experience the World Athletics Championships and create an environment for fans to join in the festivities with our fan festival just steps from the finish line."
The entry fee for the race will be $30 and each runner will receive an ASICS Uplift Oregon 5K race T-shirt and bib. Participating runners are encouraged to use ASICS curated 5K training plans and guided workouts led by ASICS elite athletes.
Once runners complete the race, they will be ushered into the ASICS Uplift Oregon 5K Fan Festival, which will be located adjacent to the finish line. The fan festival is set to feature a big screen viewing experience, interactive recovery stations, post-race food and beverage options, social and shareable moments and much more. The fan festival will be open to the public during both the men's and women's marathons.
The World Athletics Championships Oregon22 will take place July 15–24; this iteration will mark the first time the event takes place on U.S. soil.