Brooks Running reported a strong second quarter recently, with global revenue that rose 75 percent compared to 2020.
"Throughout Q2 our brand has hit several major milestones together as a team," says COO Dan Sheridan. "We grew at a record pace and throughout the quarter we publicly announced our science-backed plan to achieve net zero carbon emissions by 2040, we continued to listen, learn and support underrepresented communities in the run, and our BlueLine team brought to market their latest footwear innovation."
Path to Net Zero Carbon Emissions
Brooks' commitment to achieve net zero carbon emissions by 2040 will be achieved by first reducing emissions in line with climate science, aligned to targets recently approved by the Science Based Target initiative.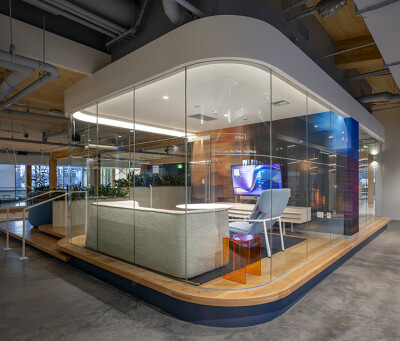 The brand is making an immediate impact by offsetting emissions from its highest-volume style, the Ghost. The Ghost 14, which launched on July 1st, is Brooks' first carbon neutral product. In addition to reducing the product's environmental impact by incorporating recycled materials, Brooks will purchase carbon offsets from projects that meet strict criteria for making a meaningful difference in addressing climate change.
In one second quarter initiative, in the second quarter Brooks partnered with Camp4 Collective to develop "Who Is a Runner," a new video series launching in mid-August. Through compelling first-person perspectives, the series creates awareness about the barriers to diversity, equity and inclusion that exist in the running community, challenging what being a runner traditionally looks and feels like.
On the product side, inspired by the feeling of gliding through space, Brooks' BlueLine Lab launched the Aurora-BL in May 2021. The BlueLine Lab accelerates innovation at Brooks by delivering avant-garde footwear to runners on an accelerated timeline.
Aurora-BL offers supreme softness with nitrogen-injected DNA LOFT v3 cushioning. This midsole foam is Brooks' lightest, softest and most responsive version yet. With Glide Roll technology, the runner can experience smooth transitions from heel-to-toe. The decoupled midsole allows the runners heel and forefoot to move independently of each other so your body can move the way it naturally wants to.