Camber Outdoors, the national nonprofit organization dedicated to amplifying diverse voices across the outdoor and running industries, recently released a survey that found exceptional progress towards creating diverse, equitable and inclusive (DEI) workplaces and spaces across the outdoor industry, with Camber partners beating the national average for progress in inclusive culture and leadership practices and equitable supportive systems over the past three years.
Key findings show that last year 72 percent of Camber's industry partners set goals for inclusive culture and leadership practice and the number of Camber partners establishing organization-led DEI committees rose to 71 percent – a 47 percent increase from 2020 to 2022.
The report showcases and celebrates actions taken in inclusive culture and leadership practices by Camber partners over the past three years as part one of its key findings from its 2022 Workplace Diversity, Equity and Inclusion Report.
Additionally, Camber notes that 72 percent of its partners reported promoting employees from traditionally underrepresented communities, which is an eight percent increase from 2020. This kind of growth has a positive impact on multiple fronts as organizations where dedicated leadership and DEI-focused individuals will continue to experience consistent progress towards workplace DEI goals.
"Setting feasible and measurable goals that embed DEI as part of your organizational strategy is a critical leadership step to track progress, share wins, boost workplace culture and remain competitive in the outdoor industry," explains Tiffany Smith, CEO of Camber Outdoors. "We are excited to see data from the latest Camber Survey and are so proud of our partners who have taken action to make these results a reality."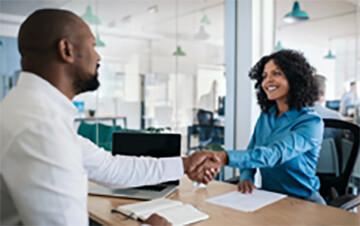 Camber's 2022 Workplace Diversity, Equity and Inclusion Report reveals that 50 Camber partners and 2988 U.S. based employees participated in the 2022 Camber Survey System. Camber is seeing increased engagement across all 50 Camber partners with 500+ more employees participating than the prior year.
"Our team couldn't be more inspired by the companies who have moved past performative DEI efforts and are embedding DEI in the fabric of their workplace culture," Smith adds. "We're striving for the Camber Survey System to be the industry gold standard, providing valuable insights to our partner base and serving as an essential resource to promote further diversity, equity and inclusion within workplaces and spaces in the outdoor industry."
"Working with Camber Outdoors for the last three years has allowed us to measure our DEI success against our commitment, which is ingrained across all business functions and our leadership ethos," says Suzie Benton, director of human resources for Ski Taos. "We have taken our past survey results and created a robust DEI tracking program and we've been able to effectively tie DEI efforts and compensation, making this goal-setting more meaningful and tangible. Additionally, our staff are better trained to work collaboratively with our guests and the community. This has been a valuable partnership."
The annual survey is offered to Camber partners, comprising over 300 corporations, small businesses and nonprofit partners that together employ over 11,000 people in the outdoor recreation economy, a $862 billion strong U.S. economic driver representing more than 4.5 million jobs.
This is the first of four report releases for Camber. To participate in the 2023 Camber Survey System: https://camberoutdoors.org/results-insights/.