Of course, other than perhaps the Fleet Feet purchase of JackRabbit – https://www.runninginsight.com/fleet-feet-to-acquire-jackrabbit – the biggest news is that The Running Event 2021 is right around the corner — Nov. 30-Dec. 2,, in Austin, TX. But here are 10 of the more interesting and important stories happening in run specialty in mid-November.
1. Brooks Continues Running at Record Pace
Continuing a strong trend through the pandemic, Brooks' revenue increased for an eighth consecutive quarter in the third quarter — from January through September 2021, Brooks grew revenue 43.5 percent globally.
In the U.S. adult performance running footwear category, Brooks captured 19 percent market share, based on revenues, and gained two percentage points, versus last year, according to The NPD Group Retail Tracking data.
Contributing to this result was third quarter revenue growth of 24 percent year over year. Brooks' leading footwear franchise styles led the gains as revenue from the Adrenaline GTS, Ghost and Glycerin franchise are up 50 percent versus 2020.
"More than 20 years ago, we made a big bet that if we put the runner at the center of everything we do – delivering the product they need and then celebrating the many reasons they run and the positive energy they get from it – we could become a leading brand in run," says Jim Weber, CEO at Brooks. "We look forward to welcoming more people into the running community as we close out 2021 and enter the new year."
Brooks entered the third quarter with strong brand demand amid ongoing pandemic-related quarantines and mandated factory shutdowns coupled with widespread supply chain disruptions. These headwinds began to affect Brooks' ability to meet consumer demand for the quarter, reducing revenue in September. While supply chain challenges are not unique to Brooks, the brand expects impacts to continue through Q2 2022 and is well positioned to manage through the disruption with strong partnerships in its geographically diverse yet categorically focused supply chain ecosystem.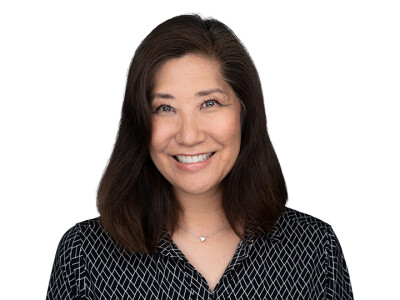 2. Kelly O'Cadiz named COO of Pacers Running
A part of the expansion of its leadership team, Pacers Running has promoted run industry veteran Kelly O'Cadiz to chief operating officer. O'Cadiz began her career in the mid-1990s at a DC regional run specialty chain before joining Pacers Running in 2007 as apparel buyer. Most recently, she served as senior purchasing director across all categories and as a key member of the Pacers senior leadership team.
In her new role, O'Cadiz will be responsible for the execution of Pacers Running's growth strategies, management of a newly formed nine-person senior leadership team and oversight of the company's global merchandise planning.
Pacers Running also recently expanded its leadership team with a number of personnel moves:
Lisa Reeves was promoted to chief of staff responsible for 150-plus retail and events staff and oversight of Pacers Running's key partnerships and events.
Pacers Running also promoted Allison Donaghy to retail operations director, Colleen Lester to digital operations director and Tara Landy as learning and development senior lead.
The company also hired Annie Kang as purchasing and Amazon director and Ryan Callahan as brand and marketing director.
Kathy Dalby will continue to serve as CEO and Chris Farley as President.
3.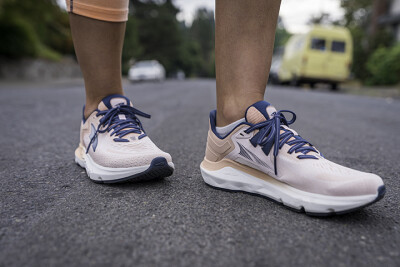 Altra Expands Road Shoe Collection with Provision 6
Building upon the lightweight and compact Provision 5, Altra has launched its Provision 6 road shoe featuring its EGO midsole foam cushioning, a proprietary blend of cushioning compounds offering a soft yet springy ride. Also adding more support and stability are a newly refined medial GuideRail and a molded heel cup. Provision 6 also boasts a simplified lacing system and refurbished upper-fit, providing an accommodating locked-in feel for all-day support.
"The Provision 6 is a union of Altra's core features alongside a fresh approach to a fan-favorite shoe," explains Shanna Burnette, community and partnerships manager at Altra.
Like all Altra shoes, the Provision 6 (MSRP: $130) features a Balanced Cushioning platform to position the heel and forefoot at an equal distance from the ground, along with the brand's signature FootShape toe box, allowing toes to spread naturally for maximum stability and power. An Innerflex midsole provides grid-like grooves designed to maintain flexibility while Footpod technology maps the bones and tendons of the foot to encourage natural movement.
4. ASICS Continues Growth in Third Quarter
The third quarter of 2021 for ASICS North America (ANA), which includes the United States, Canada and Mexico, saw continued growth in key areas across the region. For a third consecutive quarter, the North America region experienced a double-digit quarterly sales increase year-over-year.
ASICS' performance running and core performance sports categories both saw a double digit increase in the third quarter. Performance running was driven by strong demand for the GelNimbus and GT-2000 models, while the core performance sports category was propelled by pinnacle and entry level tennis products, including the Gel-Resolution, Court FF Novak, Gel-Game and Gel-Deciate shoes.
"We are pleased to see the momentum from the first two quarters and now into the third. It is a testament to the diligence and hard work across our teams in North America," says Richard Sullivan, President and COO of ASICS North America. "Despite the challenges across our industry, our goal is to continue moving the brand forward while maintaining focus on providing superior products to our consumers and partners."
Growth for the North American region was also driven by double-digit increases from run specialty, strategic partners and team sales channels. Further, the return of fall sports and marathon races were contributing factors for the strong third quarter.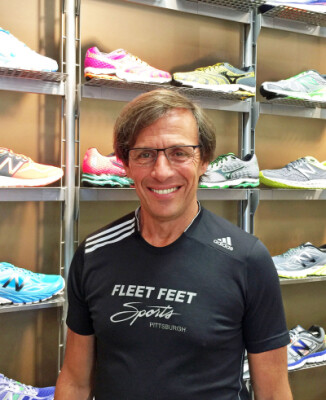 5. Fleet Feet's Bob Shooer Retires, Store Becomes FF Corporate Location
Bob Shooer, the franchise owner of Fleet Feet Pittsburgh since 2007, has hung up his running shoes and retired, naming Deb Doyle, his long-time general manager and co-owner, as successor to running the business. Doyle becomes the operating partner of the store as it transitions to a Fleet Feet company-owned location with Shooer's departure.
"Bob's retirement is such a bittersweet moment for the brand, the Pittsburgh community and the industry," says Joey Pointer, CEO and president of Fleet Feet. "Bob's counsel, mentorship and leadership were always in high demand because he cared deeply, spoke directly and delivered results. His expectations were the highest I've ever known, but always couched with the understanding that he was never expecting something of you that he himself was not prepared to deliver.
Under Shooer's leadership and ownership, Fleet Feet Pittsburgh set sales and growth records, created several community initiatives and partnerships, and received recognition both nationally and locally for its community and retail impact. Among the highlights:
Served as title sponsor of the Fleet Feet Liberty Mile, recognized by Runner's World magazine as "One of America's Iconic Road Races"
Created the Annual Holiday Lights Run, a December community fun run that in 2018 raised over $20,000 for the Victims of Terror Fund, a charity supporting families of the victims of the Tree of Life Synagogue shooting
Named "New Balance North American Dealer of the Year" in 2018.
Served as the original presenting sponsor of Runner's Night at PNC Park, in partnership with the Pittsburgh Pirates
Additionally, Shooer became an active supporter and vocal advocate for both running and his colleagues, employees, and fellow franchisees through a number of roles, including his service on Fleet Feet's Franchise Advisory Council, first as a member from 2013 to 2016 then as chairman from 2016 to 2021.
"I consider it an honor to have been able to both work for and represent our Fleet Feet brand," says Shooer. "The collective efforts of both our store employees and the Store Support Team have created a culture that is unmatched in any industry with which I have ever been associated."
"As the saying goes, parting is such sweet sorrow, but I am confident that I leave the business and the Pittsburgh running community in the hands of the best person possible, Deb Doyle, and with the best running brand, Fleet Feet. My part of the relay is over now, and I look forward to watching Deb, our amazing staff and the Store Support Team run this next lap together."
With Shooer's departure and sale of the store to Fleet Feet, the Pittsburgh location becomes Fleet Feet's 38th company-owned location, and the fourth Fleet Feet franchise location acquired by the brand this year as a succession plan for retiring owners.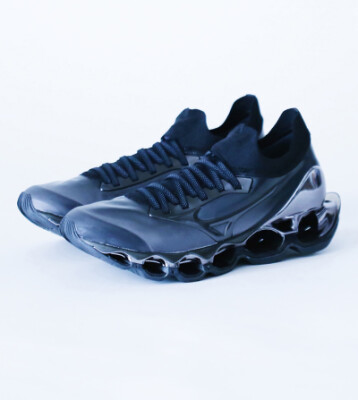 6. Mizuno Unveils Mizuno Wave Prophecy Sorayama
Blending a little bit of art with running shoe technology, Mizuno has entered into its latest collaboration with acclaimed Japanese illustrator, Haijime Sorayama. Launched Nov. 5, the Wave Prophecy 10 is, according to the company, "without a doubt one of the most futuristic-looking shoes ever created.
Hajime Sorayama has become a legend in Japan and overseas for his portrayals of feminized, biomechanoid robots, as well as his design art pieces. Sorayama's designs are a blend of fine art, illustration and industrial design. His unique style of "superrealism" aims to find beauty in both the human body and the machine. Sorayama's work with both the art world and a selection of fashion juggernauts has gained him a cult following among the most directional tastemakers, as evidenced by the incredible success of his first collaboration in February 2021.
Gleaming, on-the-verge-of-melting metal is central to Hajime Sorayama's aesthetic, along with sleek curves and sinuous lines. These components lend themselves to the Wave Prophecy 10 and its sleek, starkly modern appearance. This new drop retains the foundation of the collaboration, while the robot-like silver coloring is stripped back to make way for an alluring, all-black approach.
The sole is structured to make it lighter and more flexible, featuring a silver top wave and a tire-patterned outsole. The midsole is constructed by incorporating translucent, unique materials. Metal mesh and Mizuno branding can be seen peeking out from the bottom. The shoes come in a silver shoebox with a black, co-branded toggle lock shoe bag. Nods to Sorayama's signature sexy robots aren't lost with the inverted coloring, as the metallic wrapped base midsection and reflective detailing remain. MSRP is $350.
7. Scarpa North America Promotes Melanie Hood,
Joe Higby
Scarpa North America, the wholly owned U.S. and Canadian distributor for Scarpa, the maker or performance mountain footwear, has promoted Melanie Hood to director of marketing and communications and Joe Higby to VP–finance.
In her new role, Hood will become part of Scarpa North America's Executive Leadership team and Higby has been elevated in his continuing role on the Executive team. That team also includes CEO Kim Miller and VP–sales Mark Mathews.
Hood, who has worked as SNA's marketing manager since early 2018 and who also holds a business-management degree, will direct all aspects of North American marketing strategy and communications for the Scarpa brand. Her purview includes events, sponsorships, athlete relationships, advertising, public relations, marketing collateral, social and web. She will also help direct efforts around sustainability and DEI efforts on part of the brand.
Higby has served as Scarpa North America's finance manager since early 2016. In his new role, he will continue to manage and direct all aspects of SNA's finances, but will take on a larger role around strategic direction and long-term financial goals working with various company departments. He will also lead planning efforts with the global finance and leadership teams at SCARPA headquarters in Italy.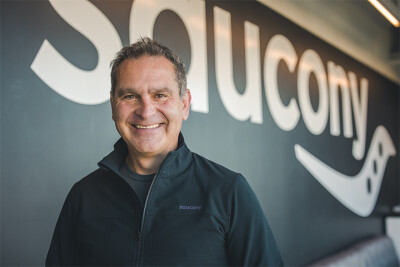 8. Saucony Names Moore Senior VP–Global Product
Saucony has appointed industry veteran Brian Moore to senior VP– global product, responsible for inspiring and guiding Saucony's global brand footwear and apparel strategies, including design, development and product innovation. Moore will report directly to Saucony's global brand president, Anne Cavassa, and join the brand's Senior Leadership Team
Moore began his athletic footwear career at Saucony 25 years ago where he served as VP–product marketing and design where he helped design the brand's key franchise models, notably the Triumph, Omni, Ride and Guide. While there, Moore also created and launched the Saucony Originals classic footwear business.
Moore returns to Saucony most recently from Tracksmith, where he served as chief product officer/partner, leading merchandise, design, development and sourcing for the direct-to-consumer running brand. Moore's career also includes holding various executive leadership roles with The North Face, Timberland and Gravis.
"Brian is no stranger to Saucony, having started his impressive footwear career with the brand over two decades ago," says Cavassa. "He returns to Saucony as a visionary product leader with a proven track record of building global performance lifestyle brands and highly collaborative work teams."
"I couldn't be happier to re-join Saucony," adds Moore. "It is truly a privilege to be given the opportunity to lead both the product strategy and an award-winning product team, especially at a time when the brand is experiencing unprecedented growth across all its consumer territories."
9. Running USA Studies Impact of Pandemic on 2021 Event Management
The 2021 Event Management Study recently released by Running USA documents the challenging environment for event operators who are working to bring races and running festivals back to pre-pandemic participation levels.
Among the top challenges for the industry, as documented by survey respondents, are growing races, the increasing cost of event production and attracting new participants.
Event expenses were documented to have increased dramatically since the last Event Management Study two years ago, with average expenses for police, marketing, traffic control, event set up and takedown, porta-potties, insurance, and signage more than doubling in cost. However, while nearly 29 percent of event operators reported reduced participation levels due to the pandemic, a majority of respondents had a positive outlook for the industry in 2022.
The non-profit trade organization for the sport of road running conducted the survey of race directors in September and October of 2021.
"This study offers a snapshot into the minds of race directors as they work toward industry recovery from the pandemic," says Dawna Stone, CEO, Running USA. "Topics like virtual events, DEI response and outlook for the industry were added to this year's study to gain a broader perspective on the current climate for events."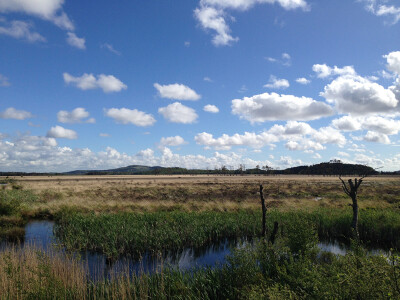 10. Inov-8 Promoting 'For Peat's Sake'
inov-8 has turned its back on the potentially lucrative Black Friday sales period and instead launched For Peat's Sake, a Green Friday campaign in the battle against climate change.
The UK Lake District-based brand will donate five percent of all website and in-store purchases through November 29 to peatland restoration, in collaboration with Cumbria Wildlife Trust and their carbon reduction projects.
Peatlands may only cover three percent of the planet, but their soils store twice as much harmful carbon as all the world's forests. These boggy wetlands are also among the most valuable ecosystems on Earth.
"Protecting and restoring peatlands is one of our best defenses against climate change because they lock away harmful CO2, so that it doesn't leak back into the atmosphere," explains Michelle Waller, senior development officer for Cumbria Wildlife Trust, a charity devoted to the conservation of wildlife and wild places in the county which homes the Lake District.
"The money received from inov-8's For Peat's Sake campaign will help us maintain special peatlands. These include the 350-hectare site at Foulshaw Moss Nature Reserve, which is about the size of 500 football/soccer pitches and locks away over 5300 tons of carbon dioxide each year."
As part of its new campaign inov-8 will also hold a litter pick from its Staveley-based brand store, The Forge, on November 26, the day known elsewhere as Black Friday. Several of inov-8's trail running athletes will join staff in cleaning the local area of rubbish, while others will do likewise in their own villages, towns and cities. Representatives from Cumbria Wildlife Trust will also be there to talk about their critical work protecting Cumbria's wildlife and wild places.
"We need to get a grip on the climate crisis – and do so now, before it's too late," says Michael Price, inov-8 COO. "This is not something any of us can run away from.
"As a brand we're committed to sustainability and I'm proud of the big steps we've taken in making products that last longer and reducing our environmental footprint. We're not perfect, but we're improving all the time.
inov-8 has also set up a JustGiving page where anyone can make an additional donation to Cumbria Wildlife Trust or do so without making a website purchase.