Designer Brands Acquires Topo Athletic
In a significant acquisition within the running shoe space, Topo Athletic late last year was acquired by DSW parent Designer Brands. The transaction expands the brand's reach into the performance athletic and outdoor footwear categories. The deal closed on December 13, 2022.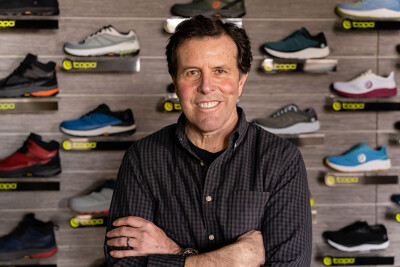 Topo's founder and CEO, Tony Post (in photo), will remain as CEO of Topo, reporting to Bill Jordan, president, Designer Brands (DBI). The company said that Topo would continue with its current management, corporate employees, run specialty and outdoor specialty distribution and reps and specialty sales organization. At the same time, Topo indicated that the brand would not be sold in its DSW or Designer Shoe Warehouse stores.
Topo's headquarters will remain in Framingham, MA, and will reportedly continue to ship from its SoCal warehouse.
Topo further diversifies Designer Brands' portfolio of owned brands, which includes Vince Camuto, Jessica Simpson, Crown Vintage, Mix No. 6, Lucky Brand, and Kelly & Katie.
"Topo represents another exciting growth opportunity for Designer Brands and further propels us to our goal of doubling sales of our owned brands by 2026," says Jordan. "Tony Post's visionary leadership reminds us why the best athletic shoes must deliver a better experience so our customers become passionate about our brands.
"Designer Brands continues to control its destiny with more than 30 million customers in its loyalty programs, more than 700 points of distribution and three online platforms totaling more than $1 billion in sales," Jordan adds. "Following our most recent year-over-year quarterly sales increase of 25 percent in owned brands and 33 percent within our direct-to-consumer channels, we are confident Topo will continue to strengthen our owned brands portfolio and help extend our reach around the world."
"Topo's focus on helping people achieve healthy lifestyle goals aligns perfectly with Designer Brands' mission to inspire self-expression," adds Post. "We found synergy with their management team from our first meeting. They understand our brand mission, they support our strategy and focus around specialty retail, and they are excited about our growing global footprint. Nothing changes in our strategy, distribution direction or management team. Designer Brands brings a deep set of resources that will help Topo continue to grow, innovate and deliver a better experience for our customers for years to come."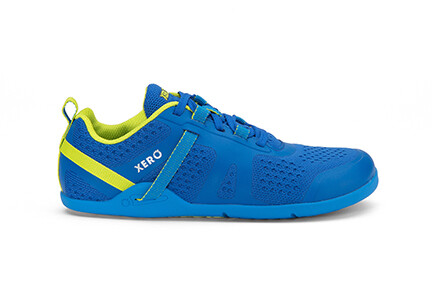 Xero Unveiling New Styles Next Month
Next month, February 22 to be exact, Xero Shoes will be adding to the its growing lineup of shoes with three casual products, an additional fitness shoe, and a ultra-lightweight hiker developed with Michelin.
Men get the Glenn, a full-grain leather dress casual Oxford. The Dillon improves an iconic sneaker silhouette for men and women with a wider, foot-shaped design. The Sunrise is a casual camping and travel slip-on. The Prio Neo (in photo above), upgrades the look of Xero's best-selling fitness shoe. And, finally, thanks to a thin, high-performance Michelin FiberLite sole ; the Scrambler Mid is perhaps the world's lightest, technical hiking boot

"We're one of the fastest growing brands in the country thanks, in large part, to the product recommendations from our customers who say that once they wear shoes that let their feet move and function naturally, they don't want to wear anything else," says Xero Shoes' CEO and co-founder, Steven Sashen.
Xero Shoes sets themselves apart with a commitment to natural comfort based on a foot-first design, wider, foot-shaped toe box, a low-to-the-ground profile for balance and agility, a flexible construction for natural movement, and a patented FeelTrue sole backed with a 5000-mile sole warranty.
"Our new line has a shoe that will fit anyone's needs and style," adds Sashen, "whether you're running errands around town, hitting the trails, or working up a sweat at the gym."
Oofos Partners With Exos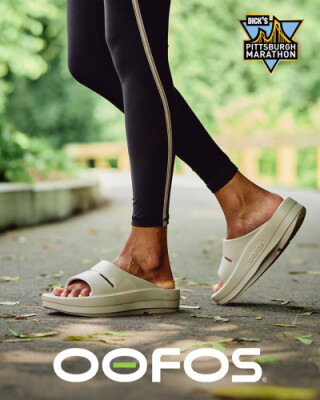 Active Recovery footwear brand Oofos and Exos, a human performance brand, have partnered to continue their shared goals of improving health and recovery for athletes. The partnership between the two industry leaders includes a two-year agreement that will run through 2024.
Ooofos will be the exclusive recovery footwear provider to Exos coaches and participating athletes and a part of their 2023 NFL combine training program hosted at Exos' Athlete Performance Institutes.
"We're proud to partner with Exos, an organization that has set the standard for improving human performance," says Steve Gallo, president of OOFOS. "Our mission is to help people feel better and Oofos will play an important role in enhancing the athlete experience and Active Recovery process for the athletes and coaches training at Exos."
With 4000 team members in 13 countries, Exos' staff of health experts, coaches, mental health specialists and physical therapists train people for their specific performance needs — from pro-athletes to office workers, offering a holistic approach with science-backed tools. Over 12,000 athletes have been supported by Exos, including 215 Olympians.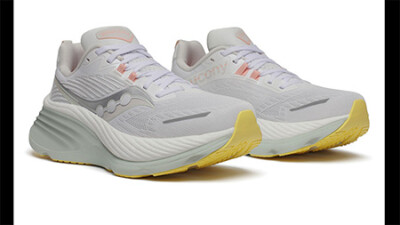 Saucony Gets Runners Ready For Winter Miles
As runners kick off any fitness resolutions for the year, Saucony's Runshield Winter Miles Pack defies the elements using water-resistant technology and can help people stick to training no matter the weather. The Runshield feature is available in frosty colors for the following varieties:
Triumph 20 (MSRP: $170): This shoe supports maximum comfort and softness that lasts for an unrivaled combo of cushioning and cloudlike lightness.
Endorphin Speed 3 (MSRP: $180): This shoe provides nylon-plated speed for fast training and intervals.
Endorphin Shift 3 (MSRP: $160) (in photo): Provides extra support and cushioning for everyday and recovery.
Ride 15 (MSRP: $150): A lightweight neutral shoe with a free-form feel.
Xodus Ultra (MSRP: $160): Specifically designed for the long haul, this shoe provides extra comfort for extra miles outside.

P3R Enters NIL Deals With Nine College Athletes
P3R has entered in a Name, Image and Likeness (NIL) partnership with nine college student-athletes. As part of this opportunity, these P3R Athletes will create content for P3R's social networks including instructional videos, blogs and other resources to inspire all ages to MOVE.
The 2023 P3R Athletes include Emily Brown (University of Pittsburgh), Jack Miller (University of Pittsburgh), Danielle Bryant (Duke University), Trevor Paschall(University of North Carolina), Tyhir Royster (Carlow University), Skyler Vavro (Robert Morris University), Mona Yuan (Carnegie Mellon University), Mara Whalen(Duquesne University), and Emma Pavelek (Point Park University).
"Our team at P3R is always looking for new ways to engage with the community while inspiring others to be their best selves through health and fitness," explains Troy Schooley, P3R CEO. "The majority of NIL partnerships involve basketball and football players, but we want to give the opportunity to athletes of all sports who encourage people to MOVE. This new partnership will give student-athletes an opportunity to grow their personal brand while furthering P3R's mission."
The P3R Athletes will have the opportunity to engage with all P3R audiences including those training for the 2023 DICK'S Sporting Goods Pittsburgh Marathon Weekend of Events, participants in the award-winning Kids of STEEL program and teenagers who are engaged with the 4RUN2 Varsity program.
USA Triathlon Foundation Adds Four Members
The USA Triathlon Foundation recently added four members to its Board of Trustees — Frantz Alphonse, Audra Mallow, Bill Shenkin and Reggie Waller.
"Since the Foundation launched in 2014, our goal has been to build a diverse Board with myriad talents and a passion for multisport to guide the team and support individuals and organizations that open pathways to swim, bike and run," says Stephen Ban, chair of the Foundation Board of Trustees. "We're all excited at the talent and dedication of these individuals and their commitment to, and support for. the mission of the Foundation."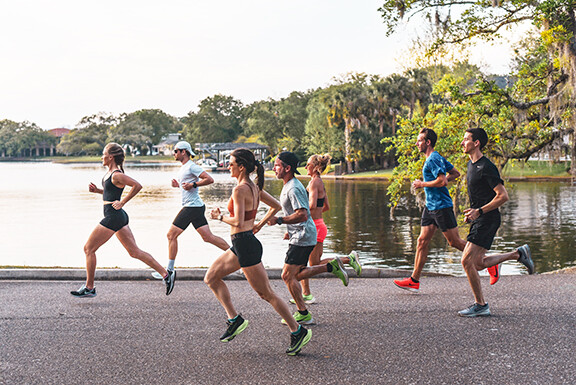 Training Block A Resource for Athlete Training
Training Block, which quietly launched two years ago as a network for runners to find what they need for their training, is now providing a way to find qualified, vetted experts in sport performance, in every category from physical therapy, to nutrition, to sport psychology, to acupuncture, massage and strength. Runners can also find articles and videos created by experts on all sorts of training topics, as well as local training events.
Training Block, which is beginning to work with a number of running stores, including some Fleet Feet locations, is currently serving the running communities in Boulder, Denver, and Jacksonville, FL, and is looking to make headway into other cities in the United States. For more: www.trainingblockusa.com; @training.block.
RIA Elects New Board Members for 2023
The Running Industry Association (RIA) membership voted to approve to elect the suggested slate of new directors for 2023. They are Nick Kovaleski, A Runner's Mind; Lindsey Mulder, Playmakers; Harry Chandler, Charlotte Running Company; and Amy Johnson, Craft.
"The RIA has big plans for 2023, and we look forward to the contributions from all our new members," said Terry Schalow, executive director. "Thanks to everyone who participated in the voting. We appreciate it."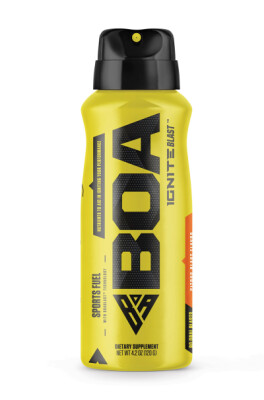 BOA Nutrition Unveils Rapid Sports Energy Aerosol
Boa Nutrition recently launched Boa Ignite, an oral aerosol sports energy supplement, designed to elevate athletic performance. Created using Boa's patented OraBlast technology to deliver atomized nutrients that are rapidly absorbed, Ignite provides caffeine, B vitamins and electrolytes, as well as fast-acting and slow-acting carbohydrates, all within a two-second spray.
The conveniently small, two-ounce canister has a similar look and feel as the company's first product launch, Boa Endure. Through a citrus-flavored spray, Ignite's concentrated, atomized nutrients are propelled into an athlete's mouth and absorbed up to 10 times faster, removing the need for excessive fluid intake.
"We're proud of the way Endure disrupted the hydration market and look forward to Ignite doing the same in the sports energy category," explains Jon Pritchett, CEO of Boa Nutrition. "Our proprietary formulations combined with the aerosol mode of delivery is a game-changer that provides athletes with a distinct advantage in training and in competition."
Boa Nutrition launched in 2020, working in collaboration with athletic training and sports nutrition experts at Duke University to create the first fast-acting oral aerosol for nutraceutical applications. The company is developing a range of new products using the OraBlast technology to deliver specific benefits to both competitive athletes and everyday consumers.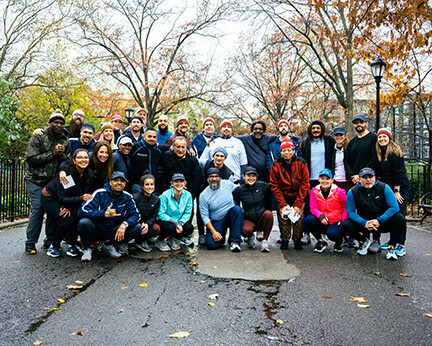 Brooks Partners With Back on My Feet
Brooks Running recently partnered with David Harbour to surprise members of Back on My Feet (BOMF), an organization that helps combat homelessness through the power of fitness, community and housing resources. During one of BOMF's weekly community meet ups in New York City, Harbour joined the members for a morning run and provided them with Brooks Running gear.
As a part of this moment, David helped Brooks Running kick off a Buy Gear, Give Gear program where online purchases last month were matched by donations of shoes and running apparel to help outfit BOMF runners for a year.
Smith Reissues Iconic XC Sunglasses
Headed back to the future, the new XC sunglass is a retro remake from Smith's archives from 1983/84. Featuring an iconic flip-up 4-base spherical shield lens in heritage styling, the XC is reissued with modern upgrades including Evolve bio-based frame material and ChromaPop lens technology for contrast and color-boosting optics.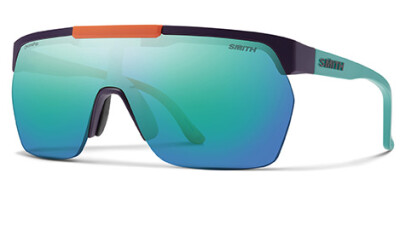 For comfort and convenience, megol nose pads provide a no-slip grip when reacting to perspiration and moisture whole auto lock hinges hold the frame open for easy one-hand on and off. The goggle inspired strap-compatible temple tips help keep the frames secure across any endeavor.
The XC is offered exclusively with ChromaPop lenses designed to cut glare while enhancing contrast, definition, natural color and clarity and includes smudge and moisture-resistant coatings for easy cleaning and clear optics. Each pair arrives in a Smith Archive Collection fleece pouch for the ultimate retro feel. The new XC MSRP is $169-$179, depending on lens, and includes archive collection fleece pouch.
Gnarly Partners with Method Outdoor Collective
Gnarly Nutrition, makers of sports nutrition supplements, has entered into a sales partnership with specialty sales agency Method Outdoor Collective. Method Outdoor Collective was founded by Sasha Dietschi-Cooper, former VP–sales at Burton and Prana, who brings deep experience developing successful omnichannel sales and go-to-market strategies in outdoor, sporting goods, and active lifestyle categories.
Method Outdoor Collective will lead Gnarly's national sales strategy and retail activation, targeting both online and brick-and-mortar establishments. Method's approach combines traditional boots-on-the-ground sales representation with national brand strategy and management.
Gnarly's CEO Eli Kerr comments: "Adding Method to our team is a sure-fire win for both Gnarly and our retail partners. Sasha and his team understand our customer, and bring years of outdoor retail experience, relationship development and comprehensive go-to-market solutions. From sales strategy to senior leadership and all the details in between, Method's authentic and passionate approach aligns well with our brand and we're excited to embrace this firsthand through our partnership."