Over the past several years, there has been an explosion of new runners hitting the roads and trails — redefining what exactly is a runner's world. Where do they live? Where do they run? What's their race? Their class? It's not a look or a label; it's an energy and a feeling.
With that in mind, Saucony's has defined its mission on bringing people together and helping each person find his or her personal joy so the industry can be inclusive for runners — no matter who they are, where they're from, or what they look like. That mission has been brought to life – or video, to be exact – with the launch this month of Call us Runners, a video series celebrating runners across different backgrounds and experiences.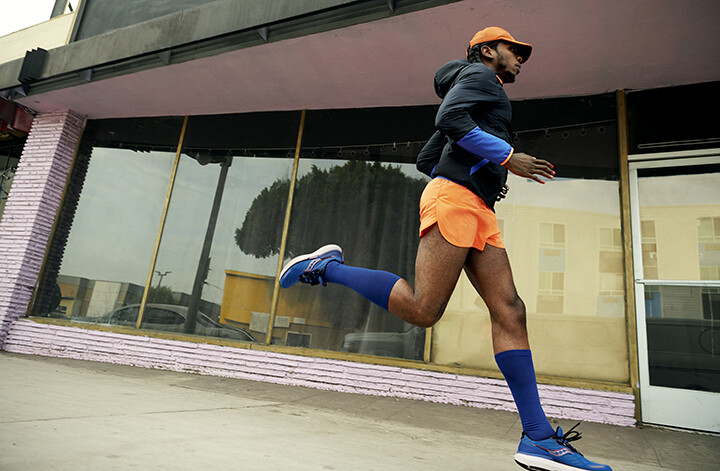 The video series, which includes short films featuring rap artist
Trinidad James, owner and CEO of Black Girls RUN! Jay Ell Alexander, Saucony athlete and engineering student Grayson Murphy and Saucony athlete and professor Jared Ward, offers an introspective look into the lives of four people to
highlight what it means to be a runner across different backgrounds and experiences.
The four runners share their experiences of breaking the status quo and giving back to their communities, families and friends
through running.
"During the past few years, the pandemic-growth of running has continued to evolve with seasoned runners running more and new runners joining the community," says Anne Cavassa, Saucony president. "With this boom has come a new spirit of what being a runner truly means, recognizing the multidimensional human being that goes beyond the act of running.
"And, while runners value the profound transformational power of running that makes every part of their lives better, they embrace their whole selves beyond their weekly mileage," she adds. "Trinidad is an artist, Grayson is an engineering student,
Jay Ell is an entrepreneur and Jared is a dad. They may call themselves 'runner,' but they are so much more, and this video series celebrates that spirit."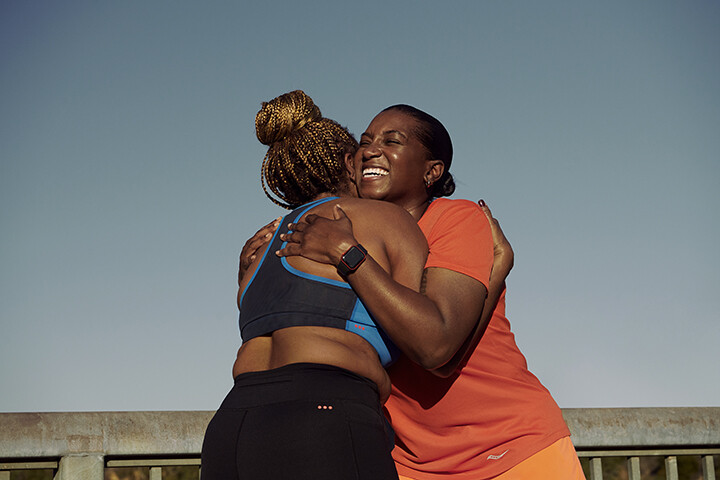 The "Call Us Runners" series aims to redefine the parameters people place on what it means to be a runner.
The "Call us Runners" video series can be viewed here:
60 second: https://youtu.be/_XTSnW_Xycw
Grayson – https://youtu.be/_qlnBC-aS5s
Jared – https://youtu.be/6uBQ_82Rij8
Trinidad – https://youtu.be/Mvh-1JoScCA
Jay Ell – https://youtu.be/34syGfOS8lY
Jay Ell Alexander is the owner and CEO of Black Girls RUN!, the non-profit organization that was created in an effort to tackle the growing obesity epidemic in the Black community and provide encouragement and resources to both new and veteran runners.
Trinidad James is a Trinidadian-American rapper and figurehead in Atlanta rap. He launched onto the rap scene following his 2012 breakout hit, "All Gold Everything" and has collaborated with artists including Mark Ronson, Bruno Mars, T.I., 2Chainz, and Young Jeezy. He's released seven projects, keeping up on a consistent clip as he feeds his fanbase.
Grayson Murphy is a decorated mountain runner who started running professionally six years ago. Murphy won the 2019 World Mountain Running Championships in her debut at the event. She is also a six-time XTERRA trail run world champion and engineer in training.
Jared Ward is a long-distance runner, Olympian, father, husband, Brigham Young University professor and coach.