Runchella 2023 in Chicago enjoyed the highest attendance of any Running Industry Association member summit to date, with almost 350 members on hand. The energy was high, the vibe was positive and retailers, brands and associate partners connected in multiple ways.
Runchella 2023 by the Numbers
• 22 leading brands
• 7 associate partners
• 14 emerging brands
• 343 attendees
• 3 group runs
• 2 cocktail hours
• 1 spectacular Chicago skyline party
A Working Show in 2023
This year attendees got down to business. In the past, social aspects were the focus — and of course that concept remains a big part of the show. At Runchella 2023, however, member brands and retailers came to get down to work.
Retailers were eager for product updates. Brands welcomed feedback. Associates helped retailers gain an in-depth understanding of their platforms. Overall, everyone was genuinely excited to evolve and enhance their existing and new collaborations. And capping the concept off were top-to-top meetings, which allowed store owners and brand executives a platform for candid and productive dialogue.
"Runchella creates a unique mindset for retailers and vendors," says Shawn Beitelspacher, head of specialty sales at Oofos. "Everyone shows up ready to collaborate, work, challenge and make each other better. The small group format and top-to-tops help encourage that and every show we all walk out with actionable items that can affect the rest of the year."
"Runchella '23 was a great use of time for me and members of my team," adds Adam White, owner of RC Outfitters. "The show format clearly took feedback from participants who attended in 2022 and the end result was improved efficiency and effectiveness between the retailers and vendors. I would highly recommend this show to both stores and retailers whose time and budget allow. My team and I look forward to attending again next year."
The Emerging Brand Showcase
After the top 22 brands in the channel met with retailers for two days, emerging brands took the baton. Fourteen brands that are new or growing within the specialty run channel had a half-day of retailer sessions. The goal was to expose retailers to new products that will enhance their customer's selection, and ultimately keep them coming back to see what's new. The following brands attended this year:
Falke - Performance Apparel
Footbalance - Custom Insoles/Scanning
Junk Brands - Branded Headbands
Kahtoola - Winter Footwear Traction
KinEsys - Active Sunscreen
Lightfoot - Support Sandals
Puma - Performance Footwear
Pressio - Sustainable Apparel
Roll Recovery - Tissue Massage Tools
SFuels - Performance Nutrition
Sunday Afternoons - Tech Running Hats
Therabody - Wellness Solutions
Vimazi - Performance Footwear
Zensah - Compression and Braces
"Our first time at Runchella was an excellent experience," says Matt Hensley, VP–business operations at Roll Recovery. "Not only did we have the opportunity to share our story and demo our products, but we had the ability to speak one-on-one with retailers where they shared their concerns, challenges and successes. Coming out of Runchella we're excited to apply what we learned in becoming a stronger brand for our retailers and customers."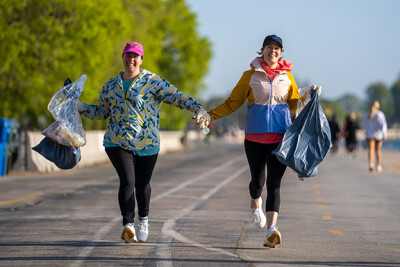 Among the other highlights:
• Run Specialty Hall of Fame. A highlight of Runchella 2023 was the induction of four men and women into the Run Specialty Hall of Fame. The opening night presentation honored Pat and Jan Sweeney of Fleet Feet Sacramento, Ted Goodlake from On Running, and Mark Sullivan, founder of The Running Event and former editor of Running Insight. There were many laughs and a few tears as Clye Sage, Robyn Goby and Christina Henderson shed light on the inductees' contributions to the industry over years and decades. (See page 58 for more.)
• New Member Benefit: Product Data Collaborative. RIA executive director Terry Schalow announced the upcoming launch of a democratized, universal database that removes the burden of gathering, formatting and managing brand product data by providing a centralized repository called the Product Data Collaborative. Brands provide seasonal product data and the system standardizes it for retailers to easily create product assortments for upload to POS providers, e-commerce and digital marketing solutions.
• Three Group Runs
Day 1: ASICS and the Low Impact Alliance got 75-plus runners on the Lake Michigan shoreline for a productive run that collected 100 pounds of garbage as they enjoyed the stunning views.
Day 2: Saucony had attendees try some of their latest shoe styles for a demo run through Navy Pier and back.
Day 3: Local Chicago runner and blogger Erica Agran from Go! Running Tours led the run on Thursday morning to Maggie Daley and Millennium Parks along with an emerging brand expo.
• Specialty Run + DEI. A lively and informative panel discussion, moderated by Erin Flynn of Bentley University and in support of the Running Industry Diversity Coalition, focused on what stores are doing to drive the channel forward and make progress on DEI initiatives. A packed house heard from panelists Lindsey Mulder of Playmakers, Jeff Metzdorff of Mill City Running and Harry Chandler of Charlotte Running Company, who shared their experiences and strategies.