Expanding its presence in the race event space, Fleet Feet has signed a multi-year partnership with the Run Ragnar Race Series, which includes 27 races across the country. As a part of the partnership, Fleet Feet will be the presenting sponsor of Ragnar's race headquarters, expand its e-commerce reach through Ragnar's digital channels, and offer a "Ragnar spin" on select training programs.
The 2022 Ragnar Race Series will launch April 22 in Atlanta with Ragnar Trail Atlanta at the Georgia International Horse Park. This year's schedule includes 17 Ragnar Trail Relays, seven Ragnar Road Relays and three Ragnar Sprint Relays.
"For close to 20 years, Ragnar has focused on creating unbelievable experiences that bring people together in the spirit of running and community, and that's been the blueprint of Fleet Feet for more than 40 years," says Tiffany Lee, director of marketing for Fleet Feet. "We saw a tremendous opportunity in partnering with Ragnar and the upside that both of our brands and more importantly – runners – would gain from us joining together."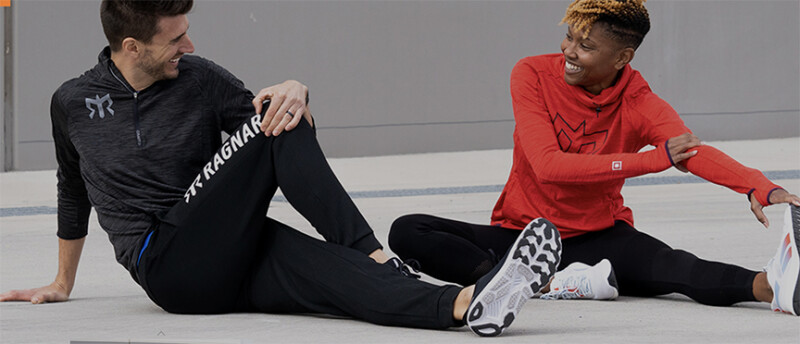 In addition to expanding its e-commerce reach and training program offering, Fleet Feet will develop exclusive content around Ragnar's different races, deploy in-store promotions and events, and work with Ragnar ambassadors on grassroots outreach, local events and customer experiences.
"We are ecstatic to have Fleet Feet as the Official Retailer for Ragnarians" says Bill Clarke, director of partnerships for Ragnar. "Fleet Feet, who has a presence nationwide, offers an exceptional in-store experience for participants to find the right shoes, correct gear and useful programs so that Ragnarians can have the best possible Ragnar Relay experience."
Fleet Feet's announcement comes on the heels of acquiring JackRabbit at the end of 2021, and opening the brand's 250th location earlier this year. In addition to retail footprint growth, Fleet Feet's sales over the past year have resulted in the brand's strongest performance in its 45-year history.
About Ragnar
Based in Utah, Ragnar is the largest overnight running relay series in the United States. Traversing inspiring and scenic destinations around the country, these events make testing runners' limits a team sport. During the Ragnar Road Relays, teams of 12 run a 200-mile relay over two days and one night. During the Ragnar Trail Relays, teams of eight run a 120-mile trail relay over the same time span.
Co-founded in 2004 by Ragnar CEO, Tanner Bell, the company began as a single relay from Logan to Park City, UT and has grown to include a portfolio of Ragnar Road Relays, Ragnar Trail Relays and Ragnar Sprint Relays, with more locations coming online every year.