As it works to absorb and integrate the JackRabbit stores from its late 2021 purchase of the rival chain, Fleet Feet continues its growth with the opening of a franchise store in McAllen, TX.
Located in The Shops at 29 at 2700 W. Expressway 83, near the McAllen Convention Center and eight miles from the U.S.-Mexico border, the new store is owned and operated by Sandra and Hugo Gutierrez. To celebrate the opening a ribbon cutting ceremony was held last week, with a grand opening event to follow on March 5.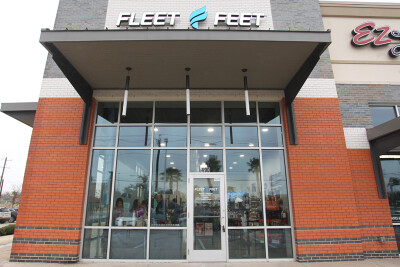 "We are thrilled to officially welcome Sandra, Hugo and their son Diego to the Fleet Feet family," says John Moloznik, VP–development for Fleet Feet. "We've been eager to grow in McAllen and we're grateful to be expanding Fleet Feet's presence with the Gutierrez family. They are passionate about running and community and we know they'll make an immediate and lasting impact in McAllen."
The Gutierrez's have been avid runners for more than 20 years, participating in numerous marathons, half marathons, 5Ks and 10Ks. Following Hugo Gutierrez's honorable discharge from the U.S. Navy in 1995, the Gutierrez family relocated to the Rio Grande Valley. While the area offered a variety of outdoor trails, gyms, running events and other fitness activities, the Gutierrez's saw a need for more structured support that would help community members achieve their running, walking and overall fitness goals.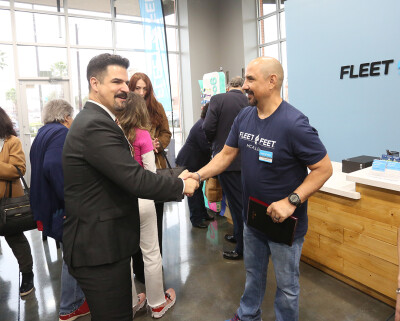 "When my family and I first stepped into a Fleet Feet store, we were so impressed with the staff's expertise and outstanding customer service and knew that's what had been missing from the Rio Grande Valley community," says Hugo Gutierrez. "We are so excited to combine our passion for running with a leading national brand like Fleet Feet, and cannot wait to bring its expertise and resources to the incredible members of our community."
Fleet Feet McAllen will operate with the brand's personalized outfitting experience, fit id, which includes 3D foot scanning and dynamic pressure mapping. The pressure mapping software launched in November 2020 and allows outfitters to measure the unique foot path and weight distribution of each foot as an individual walks across a three-and-a-half-foot long force plate. These measurements give Fleet Feet the ability to offer individualized footwear solutions through Superfeet's ME3D line of personalized insoles.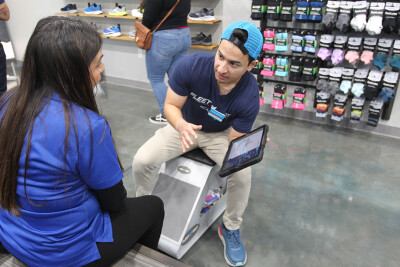 Fleet Feet is also opening a new franchise location in the greater Austin area in Georgetown. A soft opening is planned this month with a grand opening planned for March.