After hitting a few snags on the way to the altar, Fleet Feet and JackRabbit have officially tied the knot and are off and running as running retail's most prominent power couple. The purchase, which executives tell Running Insight will close today, includes nearly 60 JackRabbit locations across 15 states as well as JackRabbit's e-commerce business.
With Fleet Feet's acquisition initially slated to close on Dec. 7, the North Carolina-based chain had planned to immediately shut JackRabbit stores for two days of inventory and training. As the path to closing became bumpy, however, leadership tabled that effort at the last minute.
This week, meanwhile, Fleet Feet had also intended on hosting dozens of JackRabbit store managers and corporate personnel at its Carrboro, NC, headquarters for a review of Fleet Feet's history and culture, strategic plans and opportunities for career growth and development. Fleet Feet CEO Joey Pointer tells Running Insight that gathering will now happen in early 2022.
"With the holidays fast approaching, we want to respect everyone's need and desire to be close to their stores, communities and families," Pointer says, noting that more than 20 JackRabbit corporate staffers covering areas such as purchasing, operations and customer service are joining the Fleet Feet enterprise.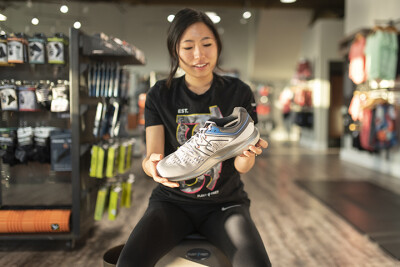 News of the two running chains' impending nuptials surfaced in early November and generated immediate intrigue in the run specialty marketplace. Questions swirled about name changes to established brands in the JackRabbit portfolio like Boulder Running Company and RunOn!, the fate of JackRabbit stores in existing Fleet Feet markets and the swelling clout of a corporate enterprise in an industry long fueled by independents.
According to Pointer, the JackRabbit assimilation will move "from the inside out." The first steps will include redirecting jackrabbit.com customers to fleetfeet.com and staff training on Fleet Feet elements like fit id and store technology before proceeding to branding features like exterior signage.
After months of discussing the JackRabbit acquisition and transition, Pointer is excited to get the process moving, and he readily acknowledges the importance of effectively assimilating JackRabbit's stores and people into the Fleet Feet orbit.
"Integration and our ability to do this well will define our success," Pointer says.
With the JackRabbit acquisition complete, Fleet Feet now boasts 250 total stores. A pinch over one-third of Fleet Feet stores are corporate-owned locations, with the rest owned by franchisees.
Throughout 2021, Fleet Feet, which has reported a 30 percent leap in year-over-year sales, continued its ambitious growth trajectory. The 45-year-old company acquired the three-store FITniche chain in Florida and added multiple franchised stores, including new outlets in Madison, AL, Pawleys Island, SC, and Cincinnati. New shops in McAllen, TX, and The Villages in Florida are also on the immediate horizon.
"Our business is well and we're going to continue to grow," Pointer says.
Running Insight's upcoming Dec. 22 print issue will feature additional details on how the Fleet Feet-JackRabbit deal came together as well as how the headline-grabbing acquisition fits into Fleet Feet's greater plans.