Run retailers looking to capitalize on the already-half-over 2023 back-to-school season should pay close attention to a recently released report from the Footwear Distributors and Retailers of America (FDRA), whose 2023 Back-to-School Shoe Sales Forecast emphasizes that parents are seeking in-store deals and prioritize price.
"It is evident that families are demonstrating an unprecedented focus on price and their budget for back-to-school shoe shopping," explains Andy Polk, SVP at the FDRA. "The survey shows families more than ever looking to spend less for shoes as well as reduce the number of pairs purchased per child this season. This portends a continued challenging environment for retailers as our exclusive shoe retail data shows shoe spending growth decelerating the last few months."
The FDRA surveyed 1000 families with school-aged children from July 21-23 to gather insights to create the forecast.
"The changing economic conditions and spending power have spurred a shift in shopping behavior, with a substantial percentage of families prioritizing price well over other factors compared to more balanced priorities in years past. Shoe companies need to be aware of this shift to ensure marketing and merchandizing strategies successfully connect with these budget-conscious parents," Polk continues.
One bright spot: Even as families keep a closer eye on their expenses, and plan to reduce quantities purchased, they still expect to spend more on shoes than last year, perhaps due to continued inflation expectations. "This may mean total back-to-school sales will increase, but with discounting returning, it may mean less profits for shoe companies than in 2022," Polk adds.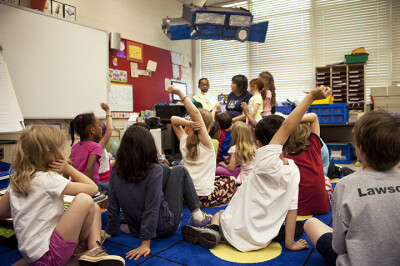 Among other findings of interest to run specialty retailers:
Families are exploring shoes less on social media than last year. FDRA believes this is due to budget issues and could mean they consider price points and overall spend paramount over aesthetics.

Around 80 percent of low- to middle-income families plan to shop in stores this season versus online, with only 65 percent of families with incomes over $150,000 shopping in stores.
Sixty percent of all families are shopping in stores because they think they will find the best deals.
52 percent of families plan to buy two pairs per child. Compared to 2022, FDRA sees a nearly 50 percent decrease in families buying three or more pairs per child, likely due to economic conditions.
Families are looking to spend less per pair — 12 percent plan to spend under $60 per pair of shoes compared to last year (53 percent versus 41 percent).
25 percent of families expect to spend less than $100 total on shoes for BTS, compared to 20% in 2022.
Inflation is still front of mind — families expect to spend more than they did last year on shoe purchases, as they face higher costs on a range of goods compared to years past.
When shopping in-store, 56 percent are most influenced by sales/price of shoes, 31 percent by a good selection mix, 10 percent by ease of shopping and three percent by rewards and coupons.
As total household income increases, the influence of sales/price of shoes decreases. 73 percent of respondents with total household income under $25,000, 61 percent of those making $25,000 – $75,000, 53 percent % of those making$75,000 – $150,000, and only 34 percent % of those making more than $150,000 said sales/price was the influential when shopping in-store.
53 percent plan on shopping at local stores like DSW, Famous Footwear, Shoe Carnival, Rack Room, or others, while 34 percent plan on shopping at big-box retailers like Target, Walmart, or Costco, 7 percent department stores, and 7 percent somewhere else.
Shopping at local stores varies with region: most popular is the South and Midwest, with 56 percent in each region planning to go to local stores, 50 percent in the Northeast, and 47 percent in the West, where big-box retailers are preferred.
Beyond back-to-school season, FDRA also spotted some ongoing shoe shopping trends:
40 percent of respondents say that beyond back-to-school shopping, they will make most of their shoe purchases in-store, and online occasionally. 27 percent say the majority of their purchases will be online, and will shop locally from time to time. 17 percent say all future purchases will be made in local stores, and 16 percent will shop exclusively online.

Black respondents are most likely to use online shopping and delivery for shoe shopping beyond the back-to-school season, with 52 percent of respondents saying that nearly all or a majority of their future purchases will be online.
60 percent of Asian American respondents are least likely to shop online after back-to-school season, as they prefer to do the majority of their shoe shopping in-store.
56 percent of Hispanic respondents seem to prefer in-store shopping for the majority of their shoe shopping moving forward from the back-to-school shopping season.
White respondents also seem to prefer in-store shopping for the majority of their future purchases (58 percent).
58 percent of female respondents see themselves making nearly all or a majority of their purchases in-store. 56 percent of male respondents see themselves making nearly all or a majority of their purchases in-store.