As the Tokyo Olympics approach and the bright lights shine on the world's greatest athletes, many of the top performance running brands are leaning into the spirit of competition and the undeniable magnificence of sport. Brands are celebrating patriotic pride and the pursuit of excellence with new product, championing their podium-chasing athletes and celebrating the Olympics' long-standing ability to unite, inspire and motivate.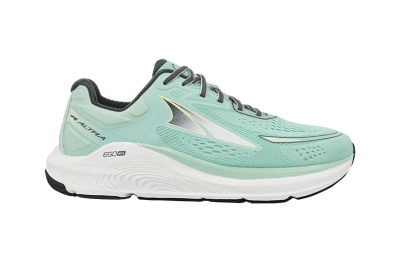 Altra
Just in time for the Olympics, Altra has unveiled an Olympian-approved shoe. Long gravitating to support shoes in her own running endeavors, former Olympian – and distance running analyst for NBC's coverage of the Tokyo Olympics – Kara Goucher helped design the sixth edition of the Altra Paradigm. The next-level support shoe balances GuideRail-powered stability and Altra Ego Max cushioning with a responsive ride and, at Goucher's insistence, an un-dad-shoe-like aesthetic for some added pizzazz. The $160 Paradigm 6 drops July 1.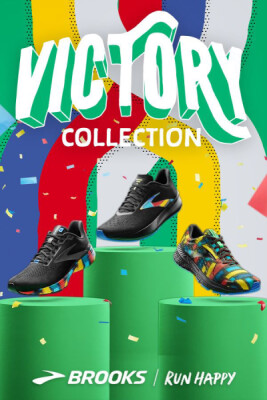 BROOKS
The Olympics bring the world's greatest athletes together to chase a spot on the podium. With its recently launched Victory Collection, Brooks enables everyday Joes and Janes to pursue their own lofty ambitions no matter where they might be — a virtual race in Germany, a trail run in Australia or a long run in Los Angeles, site of the Olympic Games in 2028. Featuring special colorways of the Hyperion Tempo, Launch 8 and Adrenaline GTS 21 as well as limited-edition apparel, the Victory Collection celebrates the unifying spirit of the run even if we can't all be together.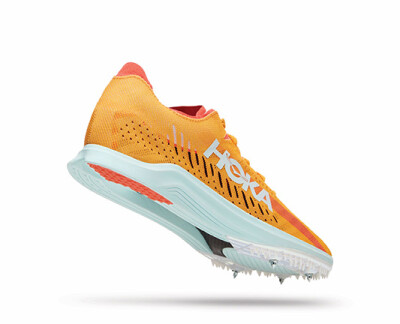 Hoka One One
Hoka is giving track and field athletes and run specialty shops a glimpse into the future with its fastest, most technical product for the oval. Hoka's world-class athletes participating in the Olympics will be sporting the Cielo X MD and Cielo X LD, the brand's all-new spikes designed for middle-distance and long-distance races, respectively. Both models feature a carbon fiber plate alongside Hoka's signature Meta-Rocker technology as well as an ultra-light, ultra-breathable engineered mesh upper. Both spikes will hit the market next spring with an MSRP of $160.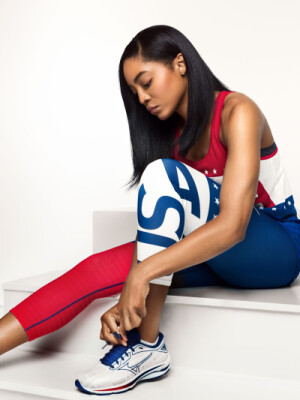 MIZUNO
Mizuno is helping runners put their USA pride on full display with the 1776 Wave Rider and Patriot Pack. The upper on the red-white-and-blue colored 1776 Wave Rider features patriotic words and phrases like the USA motto "E Pluribus Unum" – Latin for "Out of many, one" – sublimated on the engineered mesh. The brand's Patriot Pack, meanwhile, includes tanks, tees, tights and shorts carrying red, white and blue color schemes and, in many cases, bold USA word marks to leave no doubt about who one is rooting for this summer. The 1776 Wave Rider and Patriot Pack gear are currently available in run specialty shops across the U.S.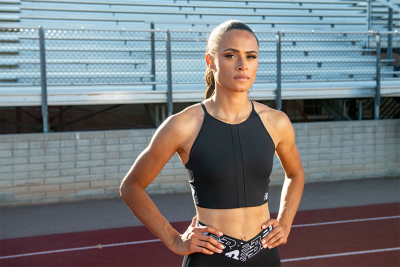 NEW BALANCE
New Balance invested heavily in its "We Got Now" campaign that includes newly crowned women's 400-meter hurdles world record holder Sydney McLaughlin. The full spot, featuring the New Jersey-bred McLaughlin alongside other athletic luminaries, will be running widely across NBC and other major networks through early August. While McLaughlin headlines the campaign from a running perspective, many New Balance-sponsored athletes epitomize the "We Got Now" ethos and the importance of claiming the moment, including Tokyo-bound U.S. Olympic Trials champions Trayvon Bromell (100 meters), Gabby Thomas (200 meters), Elle Purrier St. Pierre (1500 meters), Emma Coburn (3000-meter steeplechase) and Emily Sisson (10,000 meters).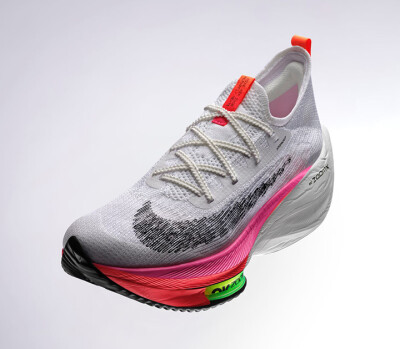 NIKE
Watch the marathon races in Tokyo and it's likely you'll catch quite a few fast-moving feet sporting Nike's Air Zoom Alphafly NEXT% Flyknit. The race-day footwear features Nike's responsive and lightweight ZoomX foam, a pair of slim Zoom Air units in the forefoot and a full-length carbon fiber plate to propel daring efforts on the road. A special edition colorway with red and pink accents and a bold black Swoosh is designed to be, according to Nike, "a celebration of sport, humanity and our ability to push through the toughest of challenges" as athletes emerge from the trying times of the past year to compete on the world's grandest stage this summer.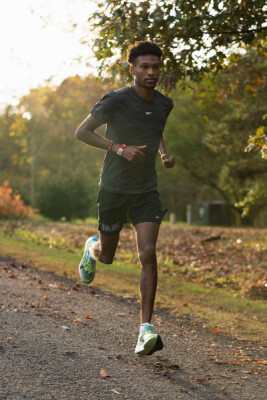 REEBOK
No athlete reaches the highest levels of their sport alone. For Olympic-hopeful athletes such as Canadian 5K runner Justyn Knight and Amy-Eloise Markovc, a 5K runner from Great Britain, their participation with the Reebok Boston Track Club provides them a path to accomplish their dreams. "This isn't a Reebok-moment, this is our athlete's moment, and we want to ensure they feel the Reebok support and community behind them," says Reebok global marketing director Kristen Fortin. "Our major goal is to provide them with the best training tools possible – from apparel to footwear – and to also provide them with support from the entire Reebok community so that they can shine on the global stage and inspire o