Must-reading for anyone in the running business – or anyone who loves running – the recently published Becoming a Sustainable Runner, written by Running Insight contributor Tina Muir along with co-author Zoë Rom, is not just another running guide on developing the physical attributes to run faster or longer.
What it does is help anyone achieve is a newfound purpose that merges their passion for running with their concern for their health, community and the environment. It weaves together concepts of internal and external sustainability in a way that will help readers run, think and act in a way that is in line with their values.
Becoming a Sustainable Runner essentially is a practical guide for runners of all abilities and backgrounds who want to take meaningful action to protect our planet through their love of the sport. Weaving together personal stories, research and expert input, Tina and Zoë illustrate how every runner can better support their own endurance journey and how they can extend those lessons into meaningful environmental action.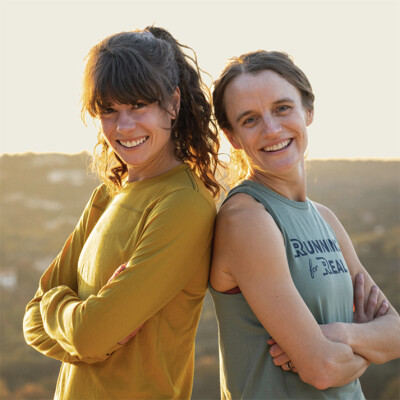 Divided into three parts, the book begins by giving readers the tools to find excitement and joy in their runs and sustain their running for the long term. These include acknowledging stressors, setting new challenges, changing where they run and who they run with and prioritizing physical and mental rest to minimize the risk of injury, illness and burnout.
Next, readers will discover ways to enrich their running through personal connections. They will learn about the importance of joining or forming a running community that fosters comradery with others who believe in the power of service and in giving back in meaningful and impactful ways.
Finally, the book taps into the passion to sustain the planet. Know what it means to be an eco-conscious traveler, make environmentally friendly choices about where to run and the products to use, and reduce their carbon footprint through the 3R's: reducing, reusing and recycling.
Throughout the book readers will enjoy stories from the authors about their personal challenges and triumphs as runners and stewards of the environment. Quotes and insights from well-known runners who are also climate change and environmental justice advocates underscore the breadth and depth of the issues facing us all.

Becoming a Sustainable Runner makes a compelling case not just for the "how" of environmental stewardship, but the "why," so that every athlete can connect their love of running to the landscapes that nourish that love. The book provides actionable steps to help readers do just that.
For more on the book and to purchase: https://becomingasustainablerunner.com/