Promising to have a major impact on the outdoors community, as well as on the running community in particular, in late September the White House announced it would launch an American Climate Corps (ACC) program, putting more than 20,000 young people to work restoring public lands, addressing the climate crisis, and deploying clean energy projects.
For runners, hikers, cyclists and other outdoor aficionados, the ACC program is designed to help address the climate crisis, mitigate a backlog of public lands infrastructure projects and provide employment — not to mention plenty of new spaces for trail and road running.
In the 1930s, President Roosevelt's New Deal included the creation of the Civilian Conservation Corps (CCC), which employed millions of men during the Great Depression to build outdoor infrastructure, including trails, bridges, campgrounds, fire towers, drainage and irrigation and more. People now still use much of the infrastructure that was created in the 1930s as part of a program that also provided well-paying jobs during the Great Depression.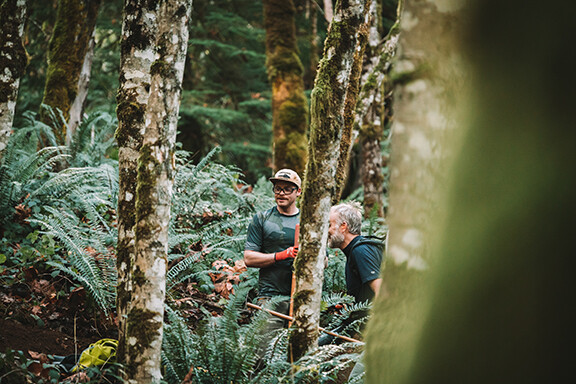 Modeled on the framework of the 1930s CCC, the American Climate Corps is an idea that has been discussed for some time in Washington, D.C. and for years advocated by the Outdoor Alliance, a nonprofit group that unites 10 organizations representing different kinds of human-powered outdoor recreation to conserve public lands. The concept of creating a 21st Century Conservation Corps was seen as a win-win for creating good jobs and rebuilding outdoor infrastructure. Between the economy working to recover from a global pandemic and many public lands needing greater investment after decades of underfunding, climate crises and increased use, the group saw an acute need.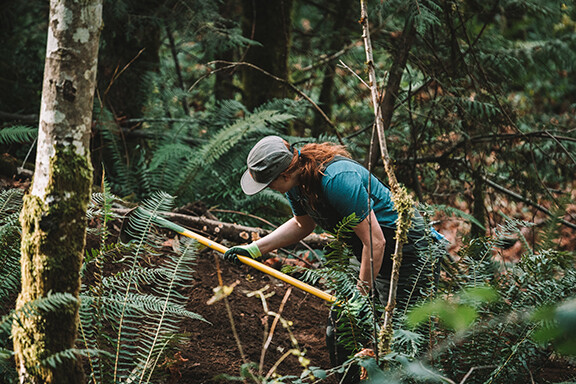 "This excellent idea will tackle overlapping problems, offering good jobs for young people addressing climate change, demand for outdoor recreation, and aging infrastructure," says Adam Cramer, CEO of Outdoor Alliance. "The American Climate Corps is a shrewd investment in future generations and the future of our public lands. There are many demands on public lands and threats to the outdoors and these are wise investments into their future."
The Administration's ACC proposal, launched on Sept. 20, appears more focused on addressing climate change and its effects relative to recreation infrastructure, Cramer said, yet there are many opportunities to address both at once.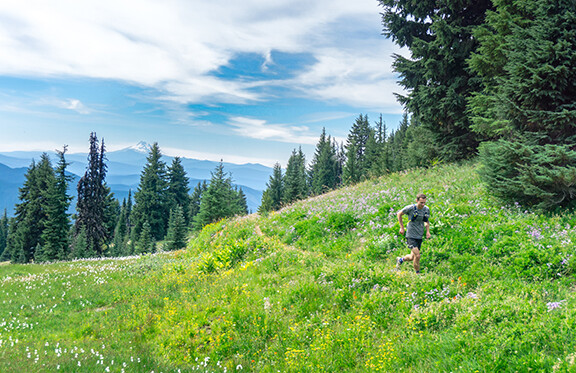 "Many places on our public lands and waters require on-the-ground stewardship to protect conservation values, remediate the effects of past damage, respond to the climate crisis and ensure that the benefits of conserved lands and waters accrue to everyone," adds Louis Geltman, VP–policy and government relations. "We are grateful to President Biden for his efforts towards putting people to work in these important roles and building pathways to careers in climate resilience and natural resources management and conservation."