With an entrepreneurial edge and a persevering spirit, two running retailers are marching ahead on plans to expand their reach with new stores.
This summer, Kim Chapman will debut a second Bull City Running Co. outlet in Durham, NC. Located in the heart of downtown Durham, 12 miles from her flagship 12-year-old location on the North Carolina city's southern edge, the nearly 2000-square foot storefront will sit in the historic City Place building.
Originally slated to open in mid-May, financial and supplier constraints prompted by the coronavirus pandemic derailed that schedule. With buildout now complete, a crew is currently installing furnishings while Chapman readies inventory for a mid-July opening.
"There's palpable excitement for another Bull City Running Co.," Chapman says, "and we're optimistic about what lies ahead."
Chapman says she began contemplating a second store about two years ago but struggled to find the right space to accommodate Bull City Running's operations as well as its training programs, clinics and customer parking. The City Place location, however, delivered all that and more, including the new Durham Beltline rails-to-trails path that will run right behind the store.
While plans for the downtown Durham store were in motion well in advance of COVID-19's surge onto the U.S. scene, Chapman says about 80 percent of local deliveries Bull City Running made during the pandemic were to downtown Durham or just north of that area.
"That confirmed the market presence and the running community that exists in that area," Chapman says. "They're excited about having a running store closer to home and we're excited to bring it to them."
But Bull City Running won't be the only single-door run specialty retailer doubling its store count this July.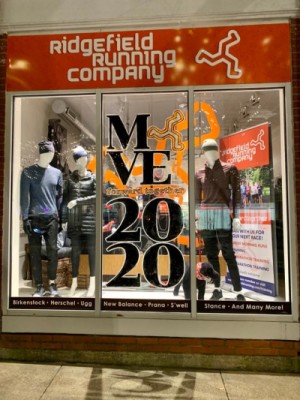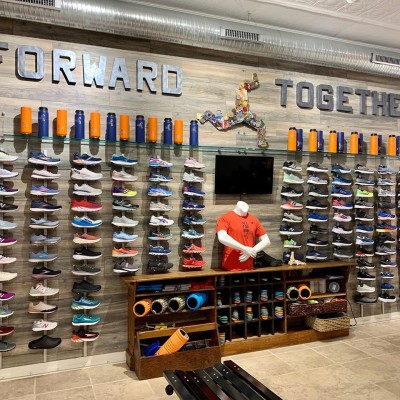 Megan Searfoss, owner of the Connecticut-based Ridgefield Running Company, announced June 4 she would be opening the Darien Running Company this July. Searfoss' new shop brings a run specialty presence back to Darien, a coastal Connecticut city that hosted the Runner's Roost for 41 years before its closure earlier this year.
Searfoss began negotiations for a Darien storefront in February, but stopped short of signing a lease. Though dealing with the coronavirus consumed much of March for Searfoss, she revisited the expansion idea in April. Searfoss says COVID-19 reinforced the valuable role small businesses play in local communities and spurred people to embrace physical activity, two factors that encouraged her to complete the deal for the Darien space.
"Sometimes you have to jump in and accept risk," Searfoss says. "The developer worked with me on different scenarios and we found something we were both comfortable with."
Located about 18 miles from the Ridgefield Running Company, the 1500-square-foot Darien shop sits near the 11.3-acre Stony Brook Park as well as The Corbin District, a new mixed-use development comprised of high-end commercial and residential units.
"The opportunity along the coast, which supported the Runner's Roost for 40-plus years, combined with the location and timing was right for this," says Searfoss, adding that her two running shops will allow her to better serve the southern Connecticut fitness community.
"As an industry, most of us didn't cower from COVID-19, but rather looked for ways to reinvent ourselves and perfect what we do. For us, opening the Darien Running Company is another step in that direction."