In 2020 more newcomers are finding the joy in getting out on the road, trail or track in a world battling a pandemic. In addition to a good pair of sneakers and functional apparel, these newbie runners – along with the "old-timers" – need the "other stuff" that makes a run complete. From headwear to UV protection, and from safety gear to hydration, the category offers high margins, quick turns and repeat business. These eight pages offer some of the
accessory products that have caught our editors' eyes this summer, plus advice from the suppliers on why, and how, to make more money selling the category.
Territory Run Athletic Trucker
A mid-profile running hat (MSRP: $35) made with soft, lightweight materials offers a popular curved brim style and a breathable closed mesh to protect the head while offering maximum air flow.
Why Sell Accessories: "Running hats have been the best-selling product on our site for the past three years. In comparison, when I worked at a running shop 10 years ago we almost never sold hats," says founder Brent Farrell. "They have come a long way in the last decade and have become an important aspect in the running gear setup. It is not just about finding any hat that will keep the sweat away and the sun out of your eyes. It is about wearing a hat that suits your personal style and represents the culture of running. I can see retailers placing a greater importance on the running cap when talking to customers as a perfect add-on to any shoe purchase."
How to Sell Accessories: "Runners love this sport. It is their lifestyle and they want to express their passion through what they wear," says Farrell. "We can give them the opportunity to do this by offering more accessories that serve important functions to enhance their experience while helping them to express their identity."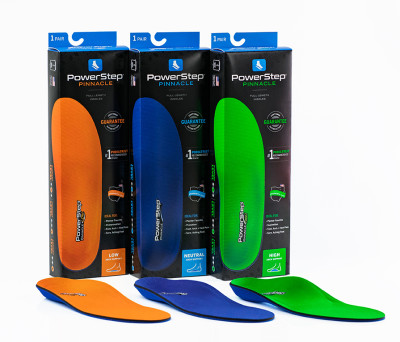 Powerstep Pinnacle Insole
PowerStep has combined the clinically-proven Pinnacle design with specialized support for different arch heights. The new Pinnacle High and Pinnacle Low now join the popular PowerStep Pinnacle to offer better fit for different arch types. The Pinnacle Arch Series features three arch profiles designed for high, neutral and low arches.
Why Sell Accessories: "These are profitable add-ons, better profit margin than shoes and are integral to the runner's experience," explains Stephanie Loving, graphics/tradeshow manager. "Space wise, insoles do not take up much and are often the most profitable per square foot and in many ways people are more loyal to an insole than an actual shoe style since those change often. In many cases the foot traffic is positively impacted when local referring medical professionals are aware they can send their patients to a store for specific insoles they recommend."
How to Sell Accessories: "Start conversations with vendors to see what help they can provide — access to co-op funds, employee spiff ideas, vendor monthly promotions, social media templates and advertising template ideas," Loving advises. "Discuss with your reps on what you could do to maximize the sales of the brand — merchandising, bundle sales and upselling, utilize them as they are the subject matter experts."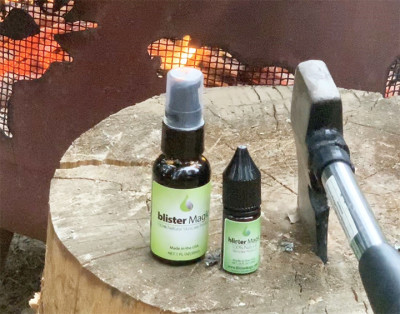 Blister Magic Blister Prevention/Recovery
Blister Magic is a blend of natural oils that can help prevent blisters and also shrink blisters to help runners recover quicker. It comes in both a standard one-ounce amber glass bottle with a pump and a lighter one-third-ounce travel size non-breakable plastic amber bottle with a dropper tip.
Why Sell Accessories: "Obviously shoes are the main focus, but with fewer walk-in customers coming in it is even more important than ever to get add-on sales," says founder Justin Goyer. "Accessories are usually a smaller dollar value consumable item that can improve your dollar per sales numbers. They can also be something customers will use up rather quickly and they can find themselves needing to coming back to your store sooner for more. This gives you more opportunities to show off your newest apparel items."
How to Sell Accessories: "Keep doing what you do best and that is the great customer service," says Goyer. "Customers are not always apprised of the latest and greatest running accessories, or of new items that they may have never heard of before and appreciate suggestions that could help improve their performance. What sets businesses apart is this trusted relationship. When customers know that your store is always looking for and bringing in the newest and hottest items in the running world they will rely on the business to provide an end-to-end service. With so many products out there and so many online options, working with customers even before they come in and suggesting new accessory items based on their running needs will have them come back time and time again."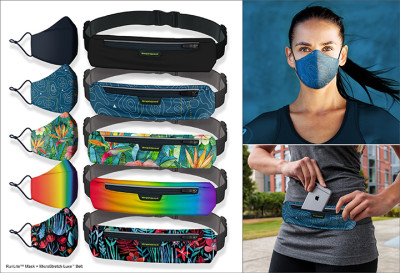 Amphipod RunLite Mask + MicroStretch Luxe Phone Belt
Incorporating safety, utility and style, Amphipod has coordinated two must-have running products — the MicroStretch Luxe belt, a top run-specialty accessory for carrying phones in new eye-catching prints, with a new series of ergonomic-fit RunLite Masks. Featuring adjustable ear loops, optional head strap and a moldable nose wire, the RunLight Mask is the newest premium running mask solution.
Why Sell Accessories: "Having the right mix of season basics and eye-catching pieces in visibility, hydration and phone-carrying solutions is one of the lowest-cost, highest-margin ways to cement the association in your customer's mind between their needs and your store as the reliable go-to for a full range of specialized and high-value running gear," says co-founder June Angus.
How to Sell Accessories: "Align season accessory buying decisions with the retail reality and don't be tempted to pre-book or over buy for fall or spring," Angus advises. "Bring in merchandise and highlight new accessory styles that are visually compelling. Reinforce the light and fun aspects of starting up, and going for a run. Stock UMAP protected accessories only."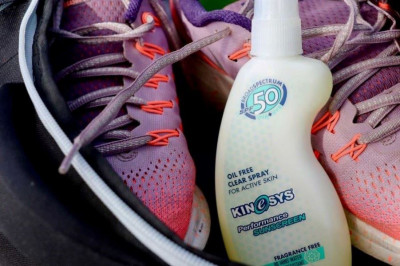 KINeSYS Fragrance Free Spray Sunscreen
A sport-performance formula, KINeSYS SPF 50 Spray Sunscreen is easy to apply and light on the skin. It protects the skin without getting in the way of running and was recently voted an Editor's Choice by Runners' World Magazine for Best Sweat Resistant Sunscreens. Free of oil, alcohol, parabens, PABAs and preservatives, SPF 50 Fragrance Free is vegan-friendly and cruelty-free.
Why Sell Accessories: "Convenience, community connection and advice from a trusted expert will be key requirements for consumers in the new retail landscape. Customers are looking for easy decision-making and seeking an inclusive product mix from retailers they trust. Offering exclusive lines in their product mix increases the retailers' value. Accessories can have a lower MOQ and dollar investment than big-ticket items and the MSRP is lower, increasing impulse sales."
How to Sell Accessories: "As consumers shift their active time to outdoor pursuits due to COVID-19, their level of UV exposure increases. The sun protection category, including running specific UPF-rated clothing, buffs and sleeves, sunglasses, hats, visors and sport performance sunscreen, is an untapped category. Build accessories into a category on the shop floor, avoid displaying separately. Group clothing with hats and sunscreen to create interest. Educate staff on the importance of sun protection year-round. Create a sun protection category or filter on e-commerce site so customers can search all products offered and not have to search by product silos."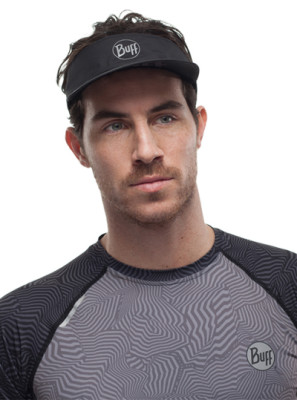 Buff Pack Run Visor
The Buff Pack Run visor is lightweight, quick-drying and is made from recycled plastic fibers and it easily packs down to stow on-the-go. The crown is made from 95 percent Repreve polyester from recycled plastic bottles, five percent Elastane. The visor is 100 percent polyurethane. It also offers 50+ UPF protection.
Why Sell Accessories: "Versatile accessories that allow for easy point-of-purchase sales can be important for retailers, not only for add-on sales, but also to bring in new customers seeking the accessory if it can be used for more than running."
How to Sell Accessories: "The differentiation of products can bring in a wider range of customers, especially products that can be used in more situations than just running."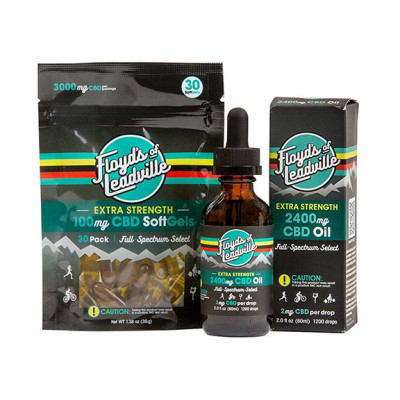 Floyd's of Leadville Extra Strength CBD Line
The Extra-Strength CBD line, featuring 100mg Full-Spectrum Softgels and its 2400mg Full-Spectrum Tincture, is derived from organically grown hemp and extracted utilizing the latest in ultrasonic extraction technology to harness some of the most pure and potent CBD on the market.
Why Sell Accessories: "Any time a retailer can offer a high-quality accessory to enhance the customer experience with the sport, it ends up boosting customer loyalty and experience, making it truly a win-win."
How to Sell Accessories: "Keep it conversational. It's always good customer service to go through the list of potential needs with a customer while in the store; keeping it conversational helps keep the upsell pressure low. As retailers, you have the opportunity to help customers remember what they need before they even realize it. While customers come in for a new pair of shoes, there is a whole spectrum of products that can enhance their training regimen. Proper equipment is an important part of enjoying a sport, but nutrition and recovery play just as vital a role. In these tumultuous times, relaxing and recovering is paramount and accessories that help with that provide your customers great value."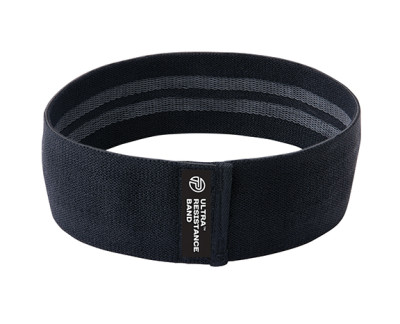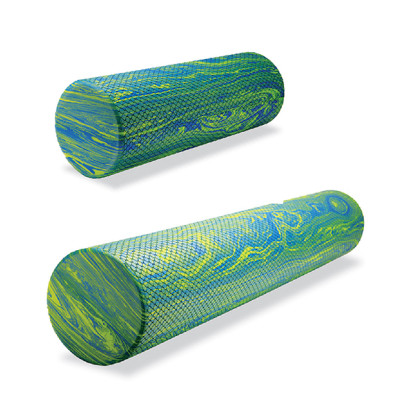 Pro-Tec Ultra Resistance Band/EVA Bold Foam Rollers
The Ultra Resistance Band (left) is a high-level resistance band for strengthening, toning and injury rehabilitation. Featuring a slip-resistant inner rubber strip to ensure the band stays in place and soft quality material to retain resistance level over time. The EVA Bold Foam Rollers are made with EVA foam for added durability and excellent memory to retain shape. The closed cell surface reduces the spread of bacteria and is easy to clean, while the texture prevents slipping.
Why Sell Accessories: "Retailers should make accessories an important part of their product mix because offering products that address a wide range of needs related to running shows the customer that this store offers value to all aspects of one's running protocol," says director of marketing Heather Wright. "As an added benefit, accessories, and more specifically, injury prevention and recovery products, provide a higher margin, add-on sale to most shoe purchases. This category also represents a lower cost to the retailer at a time where keeping inventory costs under control is of the upmost importance."
How to Sell Accessories: "Bring attention to the accessory categories with attractive displays and merchandising," Wright advises. "Use resources from manufacturers to train. A visually pleasing assortment of high-quality products combined with a knowledgeable sales staff will increase the value of the shopping experience and keep your runners coming back to their retail source for everything running."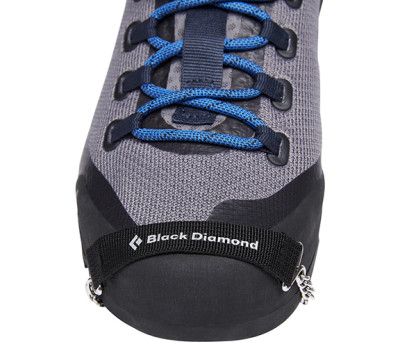 Black Diamond Blitz Spike Traction Device
The Blitz Spike is an ultralight trail traction device at only 45 grams per device. Engineered for fast and light missions with ultimate packability, the Blitz Spike features six stainless steel spikes on the forefoot for strength and durability; the spikes have an optimized 8mm length, designed to provide excellent engagement on snow and ice, with improved stability on rock when the trail ends and the scramble begins. The heel retention elastomer and webbing toe loop keep the Blitz featherweight while providing a stable fit.
Why Sell Accessories: "Accessory sales will complement and likely grow sales for retailers' main product categories," points out Mountain Hardgoods category director Brendan Perkins. "And in the case of BD's running headlamps, these will allow runners to train or cross-train at any time of the day. Headlamps are another example of accessories increasing user frequency, growing participant numbers, limiting barriers to entry and generally increasing overall sales."
How to Sell Accessories: "Retailers need to look at accessories as critical pieces of running gear that enhance the user experience, improve performance and provide protection against injury, and sell them as such," Perkins says. "In the case of running traction devices as accessories, they are a critical piece of equipment for runners to use during the winter in order to comfortably navigate snowy terrain."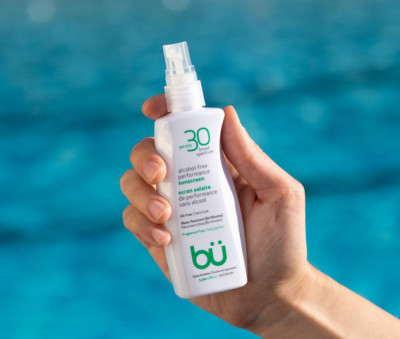 BU Sunscreen
BU's non-pressurized sprays go on like a puff of air and dry to a smooth non-sticky finish — it feels like you are wearing nothing at all. Using recyclable bottles and sprayers and produced using solar power, these environmentally conscious sunscreens are oil, alcohol, PABA, preservative, paraben and gluten free.
Why Sell Accessories: "Running is done outdoors and your skin is exposed, so sun protection is a must," says co-founder Jeff Kletter. "But too many products are thick, sticky, take too long to apply, or dry and when they do, it feels like you have a layer of something on your skin. BÜ sunscreens were decided with the athlete in mind."
How to Sell Accessories: "It's hard enough getting people into the stores these days, but when you do it's good to have options available that are not widely distributed," Kletter says, meaning not at Walgreens, CVS or Walmart.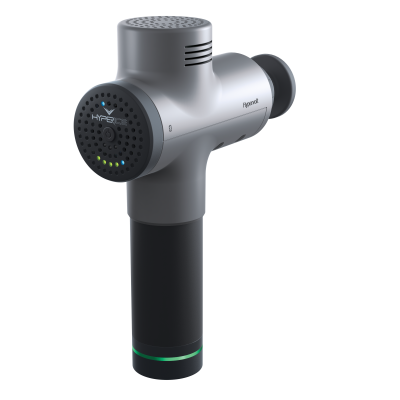 Hyperice Hypervolt
The Bluetooth-enabled Hypervolt and Hypervolt Plus models offer frictionless connection to an app and will automatically change settings, speeding up and slowing down the device via HyperSmart as the user follows the guided percussion routines. The Hypervolt (Bluetooth) retails for $349 and the Hypervolt Plus (Bluetooth) for $399.
Why Sell Accessories: "It's important for retailers to diversify their product offerings because customers aren't just looking for footwear, they are looking for tools to do prehab and rehab work," says Shawn Beitelspacher, VP-endurance and specialty retail. "Having a more diversified offering and product experience can drive consumers back to the door for other products and that next pair of shoes. Doing that will drive up retention rates, average ticket sales and better inventory flow."
How to Sell Accessories: "Specifically to recovery, speak to the opportunities of at-home recovery," Beitelspacher says, because customers are spending more time away from stores, physical therapists and spas but still want and need to incorporate recovery into their routines. "Retailers who have taken this approach have had a lot of success not only with sales, but by having meaningful conversations with customers. It's not just selling another thing, but they are selling tools that help make their customers' lives better. Make sure you are constantly and consistently speaking to your consumers on all channels."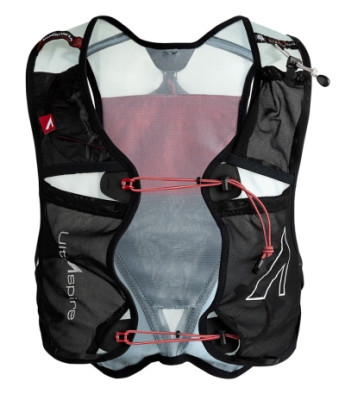 Ultraspire Momentum 2.0
The Momentum 2.0's Fluidic holsters are more intuitive and easier to access due to the inclusion of a magnetic closure and rail-like system. This design makes it easy to reach back and grab or stow a bottle while on the go. This minimalist six-liter vest has been outfitted with UltrAcool Light Mesh that provides a breathable and lightweight feel and increases pack durability. An upgraded shoulder pocket has been added.
Why Sell Accessories: "Customers come into a run specialty store to buy a pair of shoes because they need to be properly fitted. They need a good pair to help them overcome an injury, improve their performance or make the running experience more enjoyable. Accessories do the same thing," says Kevin Robison. "Just like shoes, hydration products will help the consumer improve their performance or create a better overall running experience as they now have the proper fitting gear."
How to Sell Accessories: "Do a fitting process," Robison advises. "Just as a gait analysis is done to fit shoes, a fitting process needs to take place for hydration products. As the retail environment has also changed, follow the guidance of the brand."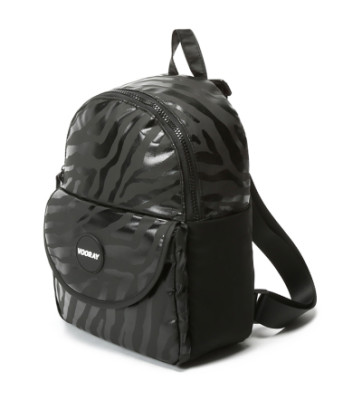 Vooray Lexi Mini Backpack
Sized just right for everyday essentials, it's a stylish alternative to a purse, with a little more versatility. With this petite pack there are unlimited options of where to go — whether it's a day of fun in the sun or a night out in the city, the Lexi is lightweight, compact and so chic.
Why Sell Accessories: "Accessories may not be the reason someone visits your store, but the right ones will draw attention," points out Jenn Twiss. "And if they're priced right, they sell themselves as impulsive add-ons. If your customer spends $100 on a pair of shoes or leggings, what's another $36 on a fashionable new bag to accessorize their look and make their day more efficient?"
How to Sell Accessories: "Remember that vendors are your partners and we have a vested interest in your success," Twiss says. "So include us in your plans — feature us in your bundles, ask us for ways to enhance your virtual events, partner with us on social and secure quality digital assets. Keeping things fresh online will give you an edge."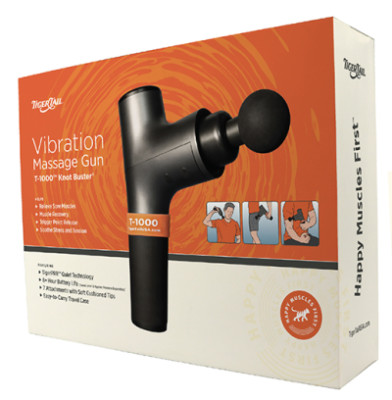 Tiger Tail Vibration Massage Gun
Its most popular product will always be the 18-inch Tiger Tail Original. Now it is joined by the T-1000 Vibration Massage Gun (MSRP $249.95), a fast-growing tool in recovery. Also new is the Stretchy Tiger Yoga Strap (MSRP $17.95), an easy add-on, that PTs recommend, and the Hot/Cold Water Therapy Bags (MSRP $14.95-$24.95) — think hot tub experience without getting wet.
Why Sell Accessories: "Accessories offer business diversification. If we're taught anything in this time of disruption, you can't have all of your eggs in one basket," points out president Spring Faussett. "A strong accessory business model can add 30-50 percent to each sale, which helps you skyrocket your Average Transaction Value and give you meaningful sales numbers at the end of the year. And accessories, including consumables, get your customer back through your door more frequently, which helps lift sales in your bread and butter business — sooner rather than later."
How to Sell Accessories: "Passion sells. Know and use what you sell," says Faussett. "If you're passionate about the accessories you carry, you can increase your store's average transaction value by 40-50 percent. Try the products – use the products – so that you can educate your customer better than anyone else. Giving a personalized story on how you used the products, when you used the products and what the products did for you, all give you an amazing story that resonates passion back to your customer."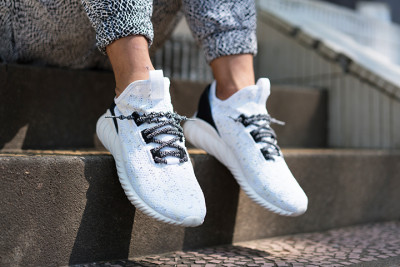 Caterpy Air
Caterpy Air laces uses the same novel elastic bump technology as in the original model, but the middle of the lace is smooth and bumps are only used at the end to hold in place. This provides the user with a streamlined style with functionality.
Why Sell Accessories: "Accessories help complete a run retailer's product mix to ensure a customer can find all their needs," points out managing partner Anthony Pong. "Often a customer will go to a store only looking for a specific item without realizing how accessories can help out a run. These seemingly little things help customize the running experience. In addition, accessories bring in additional revenue without needing much floor space."
How to Sell Accessories: "Placement and awareness are key. It is rare that customers go to a store looking for accessories; therefore, it is important to place products in a way that customers can engage in browsing for new products without feeling forced to," Pong says. "Ultimately, it is up to the sales team on the floor to try out and recommend products. The customer goes to a store for an in-person shopping experience and to find things they may not have found on their own."