Her Background: Leone Rusher was a stay-at-home mom for more than eight years and then worked in the real estate business until 2008. During her stay-at-home time she met Mike Shuman, the owner of Shu's Idaho Running Company, and began to do some behind-the-scenes work, building a website, writing a newsletter and eventually helping with marketing and sponsorship.
In 2008 when the real estate market dipped, she went to work in the store to learn more. She says her title these days is Pretend Owner/ Manager because she does a little bit of everything in the store — from ordering, marketing and event sponsorship to bookkeeping and payroll.
So, how has the past year been for you, personally and professionally, in dealing with the pandemic?
The past year has actually been really good even with the pandemic, health issues with Mike Shuman, who owns the store, and the death of my mom from dementia.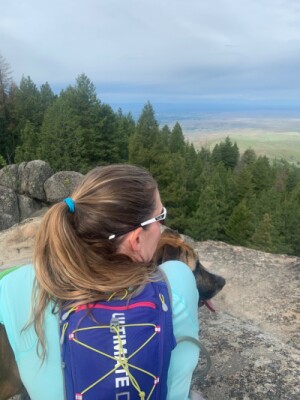 That's a tough year. So sorry to hear.
Our community has been so supportive of the store since COVID became a pandemic. When the pandemic hit, it was all about being creative and flexible to keep shoes going out the door to people and keep people moving for physical and mental health during lockdowns and concerns of COVID.
What is your typical day like these days?
Our days are pretty steady helping customers — obviously its retail, so some days are busier than others. When we have downtime, we clean and organize product. It's a good time to see what needs to be put on sale, check out new product or find replacement product.
Here's a question that gets various responses: Do you view yourself as a woman in the run specialty business or simply a professional in the run specialty business?
I view myself as someone that loves the running community and all that it offers. Running is something that has helped my life in many ways and I want to pass that onto others.
Many people feel that run specialty is actually more equal in gender participation than many other businesses. Just look around The Running Event (when we have it again back in Austin in November!) and see how many women are walking the aisles and working in the booths. Do you agree with this?
I actually have not thought about gender participation. I think it's great that women are involved. It's helpful for the younger girls to ask personal questions about running and how their bodies react to the physical activity. If people are doing what they love in the running world and helping people, that's the important part.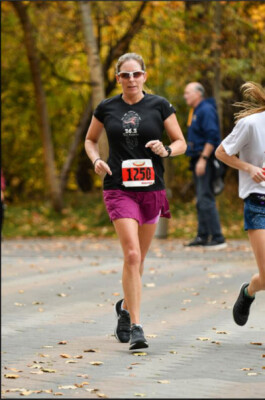 What makes your local running community unique?
People of all shapes, sizes and skill levels are able to run together and support one another. We have an amazing running community. There are so many wonderful people encouraging each other in training and races.
What do you think you bring to your business with a woman's perspective as compared to your male colleagues?
I believe my perspective has been helpful in the layout of the store, in the apparel we sell and in the shoe colors we carry. For me being the bookkeeper as well, it's been helpful to readjust our inventory levels and the items we carry.
How else do you think it helps?
I feel like I communicate well with everyone on staff and make all feel comfortable if they need to talk about something serious or just a casual conversation. I'm able to walk that line of boss and/or friend when needed. Letting the staff know they are appreciated is important and in my case I feel I do that quite well compared to some others.
Do you think having a woman running the business has helped your store reach more female customers?
Our customers are mostly female already. The females tend to shop a bit more, but will also bring their significant others, kids and friends in as well, therefore broadening outreach.
What advice would you give to other run specialty retailers about reaching out and merchandising to female runners?
Be realistic about what items you bring in. I always think, "Would I wear that?" and if the answer is yes and I like it then I put it on the carry list. Of course, it may get cut after I think about it and see other items. It's important to think about the majority body type of your customers and carry items you think would fit the community and customers.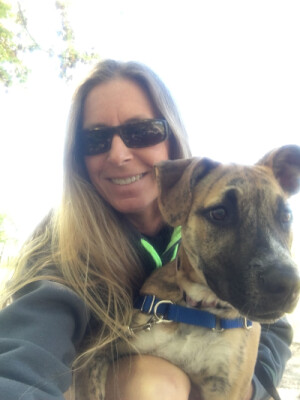 Also, what advice would you give to any young (or old) women considering following a similar career path in the run business?
Don't ever lose sight of why you started the business and what running has done for you. It's important to remember, it helps the customer see your enthusiasm for store and community and helping people reach their fitness goals.
Finally, what are you expecting for you and your store in 2021 and what is it going to take to achieve that?
I'm expecting 2021 to be fantastic. I will continue on the path we are on and keep improving processes, reporting and inventory levels. Continue to be involved at events with a booth and being visible in the public eye and promoting what we do to help others achieve their fitness goals with proper footwear, apparel and accessories.