Osprey: Making Protective Masks
Equipped with sewing machines, patterns and material from its local quilt shop, the warranty and repair team at Osprey has temporarily suspended its business-as-usual operations to focus on producing protective masks for its local community.
Osprey has a goal of sewing 100 fabric masks a day to aid in the response and is giving them to health care workers and front-line responders in and around Cortez, CO. Its masks are being sent to Southwest Memorial Hospital as well as its local health department that supplies home health care and nursing homes in the area.
In a continued effort to reduce waste, each mask is being sewn so that it can handle multiple washings.
Osprey is also coordinating with the Governor's office and plan to continue making masks for as long as it can be of assistance in helping to protect its community.
"While our efforts are currently focused on the immediate needs in our backyard, we hope to expand our aid into more communities soon," the company says. "Whether you're an individual or a brand, we hope our efforts inspire you to join us in supporting healthcare workers in your respective communities. Go ahead and dust off that sewing machine and those Home-Ec skills—we're all in this together."
Kahtoola: Looking For Videos
As winter winds down, Kahtoola is looking ahead to next season by working on a fun, short video of user experiences with its traction products and it is looking for help from retailers and consumers. The company is asking any users of its products to send it video footage from a winter hike, run, adventure or road trip taken during this season (or even a past winter) to add to its action video.
It plans to release the video once the snow starts falling next winter. Anything 10 seconds or longer works, as long as it's a high-resolution video. Footage can be submitted by messaging Kahtoola on Instagram, Facebook or Twitter, or by emailing it to [email protected].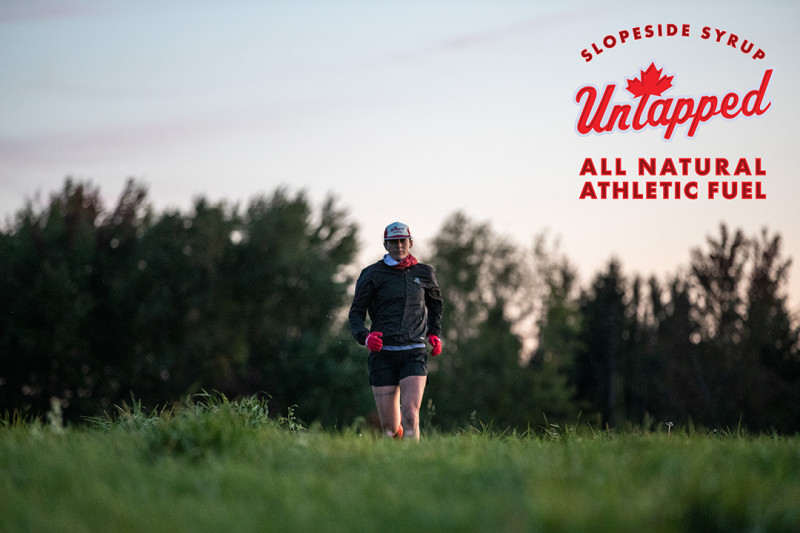 Untapped: A Message of Commitment
"As many undoubtedly are, we at UnTapped are feeling the uncertainty of this highly unusual time. In order to support retail stores through closures, we have added the option for customers to identify their local sports nutrition retailer during checkout at untapped.cc. Identified retailers will receive a bi-weekly check for 20 percent of the sales attributed to their shop.
"We understand the concern about losing valuable customers to online shopping — we are also worried about losing retail partners. If you are interested in sharing please do, and please know that we are committed to driving sales back to retail storefronts when they begin to reopen.
Checks will be written to any retailer that is named. Read more at https://untapped.cc/shop-support-program/"
Lightspeed: Turn to E-Commerce
During times of uncertainty and social distancing, one thing run specialty retailers can do is turn to e-commerce to help lighten the blow and continue offering their products and services to customers.
Designed to turn browsers into shoppers, Lightspeed eCom provides retailers the tools they need to sell online — aasily manage inventory, access sales reports and create marketing campaigns all in one place. Because it's a fully integrated eCom platform, retailers can sync their inventory across channels to sell stock online and in-store with ease.
Lightspeed is supporting independent businesses in their time of need by offering free eCom and Omni Loyalty and sharing useful blogs, tools and resources to help keep businesses safe, informed and productive through the current COVID-19 crisis. Check out Lightspeed's COVID-19 resource page for more information.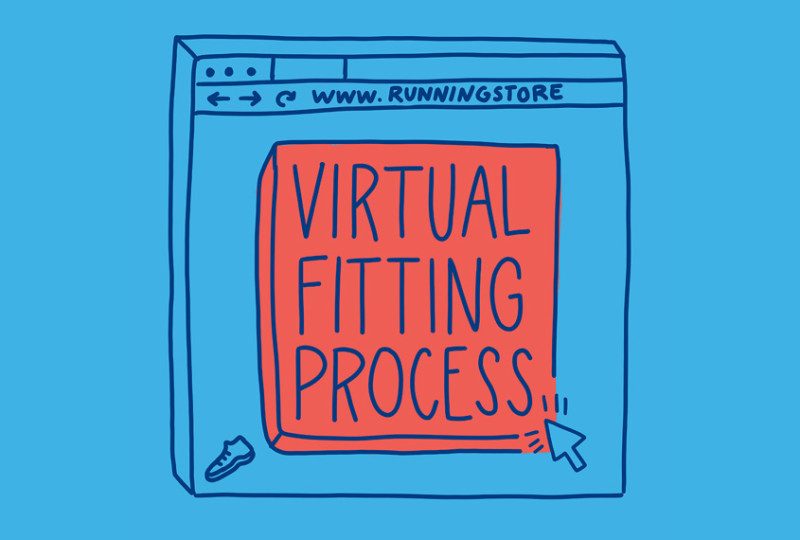 Upper Quadrant: Run Specialty Toolkit
Upper Quadrant, a backbone enabler of marketing and technology best practices for run specialty, has put together a collaborative space called the Run Specialty Toolkit. The Toolkit is composed of resources, tips and recommendations that retailers can apply to their business (e.g.images, process maps, email templates, etc.) to navigate this dynamic environment.
Detailed tools in the toolkit can be found at www.upperquadrant.com/run-specialty-toolkit.
The aim of the toolkit is to help run specialty retailers launch immediately into the virtual world and continue business within the boundaries of stay-at-home and social-distancing rules. Some of the helpful articles created thus far are:
* Virtual Event Experience presented by Raceroster
* Virtual Fitting Step-by-Step designed by Runhouse
* Tech Tool Options and Offerings
* Instagram Shopping Set-up.
Upper Quadrant plans to continue adding helpful tips and information so it can continue as a valuable resource.
Retailers who have already put some elements to use are seeing results. Pacers, which implemented the Virtual Fitting template and scheduling process, has booked more than 100 sessions immediately after implementing it. Pacers and other retailers are now looking into how to adapt the core of this process to other items such as apparel and bras.
Under the #keeprunning banner, anyone with great ideas or collateral to contribute is encouraged to do so by reaching out to Upper Quadrant via their website. By working together, we will all emerge intact and even stronger after the crisis ends.
ASICS: Free Access To Asics Studio Workout App
Asics has opened access to the Asics Studio at-home workout app to anyone free of charge as part of its response to COVID-19.
The mobile fitness app, powered by Runkeeper, offers on-demand workouts with trainer-led audio, curated playlists and visual cues. "We believe in the power of sport to uplift us in times like this it has never been as important to help everyone achieve a sound mind in a sound body," ASICS says. "We will continue to do all we can to help the world achieve that goal."
ASICS also recently launched its first product preview in VR due to the coronavirus. Originally planning to announce its new shoes at an ASICS Innovation Summit in Tokyo, it introduced three models – Metaracer, a distance racing shoe; Metasprint, a spikeless track shoe; and Metarise model for indoor sports – in the virtual innovation lab of the ASICS Institute of Sport Science in Kobe, Japan.
"We believe that now, more than ever, it's important to remember the positive impact of sport for individuals and society: exercise uplifts people, so they achieve a sound mind through a sound body," says Yasuhito Hirota, president and chief operating officer of ASICS. "And what better way to showcase ASICS innovation than taking people to a virtual innovation lab that brings our technology to life,"
Photo courtesy Asics Studio at-home workout app
Lubrizol's Science Supports Billions of Lives During COVID-19
Lubrizol, a specialty chemical company with a mission to improve lives, has made a $2 million donation commitment to support COVID-19 needs globally. This pledge extends the work the company is already doing as companies across the globe leverage Lubrizol's science for hand sanitizers, medical gowns, face masks, drug products, medical devices, transport vehicles and countless other applications.
"Every day, our employees deliver products that enable the world to move cleaner, create smarter and live better, and our team is fully committed to meet those needs, do it safely and deliver even greater impact during this global crisis," says Eric Schnur, Lubrizol president and CEO. "In addition to the work that ends up in critical end-use products, we have been and will continue to support communities in need throughout this pandemic."
As part of its $2 million donation pledge, the company has already contributed $325,000 in critical supplies to hospitals and charitable organizations in China, is supporting hospitals and medical staff in the US and Europe, established a U.S. matching gift program with the American Red Cross, and is building a team of employees to provide virtual volunteering support, among many other efforts.