Gatorade in 2020: 2020 has certainly been an interesting year but the Gatorade Endurance team has been able to react quickly and purposefully in this ever-changing environment. "We've leaned into more creative, digital-forward activations all while continuing to innovate and expand our product portfolio with the launch of new flavors to meet athlete demand," explains Liz Upward, brand manager for Gatorade Endurance and avid marathoner.
Digital Solutions: With many of its race partners cancelling or postponing their events this year, Gatorade Endurance had to pivot from its strong on-course race presence to focusing on more creative digital solutions to stay engaged with runners and get product into their hands. Despite races being cancelled, its DTC sales have been very strong, proving that runners are utilizing Gatorade Endurance products to fuel their at-home and virtual adventures.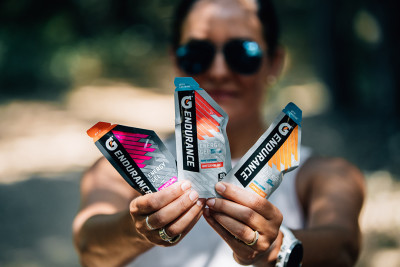 More Touch Points: Gatorade Endurance's goal is to shift with the runners' new needs and have multiple meaningful touch points along their training journey. The company is also leveraging its Gatorade Endurance athletes - elites and ambassadors - to build excitement and connection with runners digitally. "We've seen success with our athlete strategy and will continue to build on it with the expansion of the Gatorade Endurance ambassador team EndurAlliance in 2021," says Upward. "This broad range of voices will be critical in helping the brand become even more integrated into our athletes' training journeys."
The COVID-19 Impact: The pandemic has put health and wellness in the spotlight like never before and with running becoming a simple, go-to solution for many people to navigate these hard times and stay healthy, Gatorade Endurance is poised to support the trend. "Many runners, whether beginner or hard-core, are eager to understand their personal fuel needs and have used this time without races to experiment and really dial-in different elements of their training and fueling," Upward explains. As a result, it has seen its DTC sales trend sharply upward and plans to lean into more fuel personalization in 2021.
Connecting With Runners: Since it is clear runners continue to train without races, Gatorade Endurance focused on meeting them at several points rather than just focusing on race day. "We want to be alongside them during their entire training journey and help elevate their running overall," says Upward. "We all know what it's like to bonk or feel depleted due to improper fueling. Our goal is to educate and empower runners so fuel and hydration is not a barrier to enjoying their run, rather it enables that feeling of excitement that results from a great run."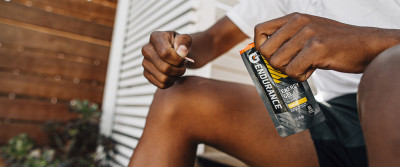 The Product Focus: Gatorade Endurance has always been passionate about developing innovative fuel and hydration products for endurance athletes ­ it is in the company's DNA. Its latest innovation is its Gatorade Endurance Energy Gels with caffeine — a first for the brand. The Energy Gel selection offers different energy boosting options and flavors to meet athlete needs and it has recently launched new flavors — caffeinated Watermelon and Caramel Candy (its second non-fruit flavor to complement non-caffeinated Vanilla) and non-caffeinated Cherry Lime.
Why More Flavors: "We know athletes need variety during those long training sessions to avoid flavor fatigue," points out Upward, and by expanding its flavor options it can satisfy multiple needs and preferences. Additionally, many of the new flavors pair well with its Endurance Formula hydration flavors so that the two products can be used in tandem.
The Marketing Effort: Gatorade Endurance has been seeking creative opportunities to engage with runners through its digital channels and with strategic guidance from its agency partner, BibRave. The current Training for Life campaign came to life over three months focusing on different aspects of the sport that vary with seasonality — "Keep it Fresh," "Dial It In," and "Off-Season." These themes offer framing motivation and inspiration to runners across Gatorade Endurance channels and some new partners (like Ali on the Run, The Morning Shakeout, and Fast Women) that really meet runners where they are and amplify its presence to a larger audience.
The Race Connection: Gatorade Endurance has also worked closely with its race partners as they moved to virtual. It created a personalized digital experience to engage with virtual race participants to help them get ready and fueled for race day. Part of this was offering a product discount, fueling tips, a personalized bib and social media photo frames to celebrate their accomplishments.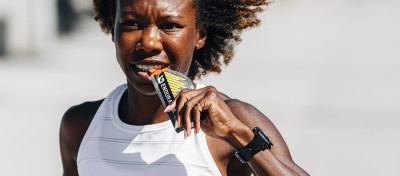 Encouraging Diversity: "Over the years, the lack of diversity in running has been an important talking point, but with recent events we've finally seen this issue come to the forefront with a sense of urgency for action," says Upward. "We know that endurance sports have the power to change lives, and we believe that everyone should have access to that revolutionary opportunity. For us, this starts with Gatorade Endurance's own community and channels.
More on Diversity: Gatorade Endurance has always highlighted and represented different types of athletes who share a passion for endurance sports on its social and in past campaigns such as My Boston Mile and My Fuel, My Journey, but it feels it can do a better job of proactively reaching and authentically engaging with more diverse running communities. The company is re-evaluating how it can authentically speak to a wider group of runners and how to use its platform to amplify voices that are not typically heard in the endurance space.
The EndurAlliance Effort: The starting point of the company's authenticity is the EndurAlliance, its digital and IRL ambassador team. It is expanding this program in 2021 to reach a wider representation of endurance athletes with diverse abilities, backgrounds, experiences and personal stories. The goal is to amplify their unique points of view to inspire and motivate others, to build a strong and passionate endurance athlete community, and to empower them to grow the sport in their own communities by giving them the tools, knowledge, and a platform to do so.
The Speaker Series: The company is also layering in additional storytelling from diverse voices in the endurance sports space with an upcoming speaker series. Set to launch at the end of the year, the campaign aims to spark real, personal conversations around inclusivity in the sport and elevate different voices to inspire understanding and change, and welcome more athletes into endurance sports.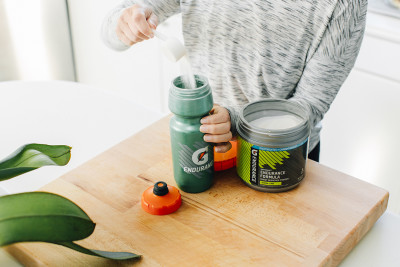 State of the Nutrition Market: Upward believes that there are really strong positive trends and some opportunity to improve. The nutrition market has done a good job of providing lots of fueling options, but she sees a growing need for education and personalization. "Fuel has always been a huge part of a runner's journey, but runners are savvy consumers who have diverse and evolving needs, especially as their running interests shift to more demanding road distances and events like ultramarathons and long distance triathlons," she says.
Fueling Examples: Many runners struggle with stomach issues resulting from traditional gels. Gatorade Endurance Energy Gels have a higher viscosity and smoother mouth feel than many others, which tends to make them easier to ingest during strenuous activity. This is just one area of differentiation where run specialty stores can provide additional value by informing and educating the consumer.
Improving Runner Connections: As a brand Gatorade Endurance is constantly thinking about how to optimize the critical RSG consumer touchpoint. "We love when our RSG partners reach out asking us to help them solve for a unique way to engage with their customers," says Upward, stressing that the company has the capabilities to do so and wants to be more proactive in creating meaningful opportunities for their customers to evolve their fueling needs along with their goals — and try Gatorade Endurance. "We want to make a clear case for why Gatorade Endurance deserves a spot in endurance athletes' bags, belts and bottles."
Advice For Retailers: With the nutrition category exploding with new brands and product offerings in recent years, it's important to educate customers (and staff) about each product's specific benefits and encourage them to try different products and find what works best for them. "We know fuel needs can vary as people age, run in different environments, including more solo runs now during COVID versus large groups or events with aid stations, and redefine what running means to and does for them," Upward says. "Specialty retailers are our local partners who guide the athlete through that discovery."
More Advice: Having an assortment of product offerings for customers is crucial. Individual servings are key for retailers since bulk purchasing is more prevalent online and from Amazon. Offering an in-store experience where the consumer has easy access to try several different products and can be educated on the nuanced differences shows how important the in-store shopping experience still is to the consumer. Run specialty retailers can capitalize on this shopping opportunity to differentiate themselves from the competition and e-commerce.
2021 Plans: "As always, we continue to innovate and expand our product portfolio to meet the evolving needs of athletes," says Upward. Building on its research and insights from years of sweat patch testing and the success of expanding its Energy Gel assortment, it is set to offer more personalized fuel options in 2021 to a larger endurance sports audience.
The Big Launch: In Spring, Gatorade Endurance will have a huge moment — the commercial launch of its Gx app and Sweat Patch that it says will totally change the game for personalized fuel. Armed with these two innovations, athletes will be able to better understand not just their sweat rate, but also their sweat composition. This data will allow them to truly dial-in and constantly refine their fuel needs, setting the stage for training and race day success. Beyond racing and training, this sweat data will impact and inform overall health decisions and behavior.
Final Comments: "2020 has been challenging, but also really productive for Gatorade Endurance, and moving from strength to strength with the Gx app and Sweat Patch in 2021 is extremely exciting," says Upward. "As a brand, we are always listening to athletes and we develop products based on science and consumer feedback. We look forward to continuing to innovate within our portfolio based on these findings."
About Liz Upward
Currently the brand manager for Gatorade Endurance and an avid marathoner, Liz Upward's professional career in sports and endurance predates her personal endurance pursuits. Before Gatorade Endurance, she was director of strategic partnerships for New York Road Runners and she spent several years with American Express in global brand management focusing on sports and entertainment relationships. After discovering a passion for running in 2010, Upward completed her first endurance race at the Rock 'n' Roll Chicago Half Marathon, going on to complete nine marathons and countless other distances since then.