First, please provide the "elevator pitch" on Taiwan Excellence – who the company is, what brands it represents, a little history/background.
Taiwan Excellence celebrates and promotes the best and most innovative brands and products from Taiwan. The symbol of Taiwan Excellence was established in 1993 by Taiwan's Ministry of Economic Affairs.
The selection is based on the distinct criteria of R&D, quality, design, and marketing. Selected products for the Taiwan Excellence Awards embody the best of the country's domestic industries and are promoted by the government in global markets.
Also, provide a little information on each of the three brands — Atunas Pretty Skin Light Collection, Asus VivoWatch, and Makalot WIIM Health Shirt.
ATUNAS
ATUNAS was founded in 1975 as a manufacturer of EVA (expanded or foam rubber) water sports products, and the company has become the leader in outdoor apparel and equipment in Taiwan. ATUNAS products include EVA water sports and fitness products, waterproof apparel, down and soft-shell apparel, hiking shoes, and outdoor gear. In the past 45 years, ATUNAS has not only focused on providing great products and services but is also supporting CSR efforts such as recycling manufacturing waste, sponsoring mountain hiking expeditions, and so much more.
Pretty Skin light Collection: This clothes collection is designed for consumers who enjoy outdoor activities but want to protect their skin from UV rays. The special double-layer weave technique makes the textiles quick drying and comfortable to wear. The inner layer is skin-friendly nano polypropylene fiber, and the outer layer is moisture absorption yarn. The inner layer filters out UV rays, giving excellent UV protection (UPF50+); its outer layer absorbs beneficial light rays (blue/red/yellow), giving skin the effect of light therapy. The fabric is washable and colorfast. Washing will not harm the UV protection and light therapy function.
ASUS
ASUS is a world class technology company known for its computer hardware and electronics and becoming a leading player in digital health solutions through a range of intelligent and innovative medical and fitness devices.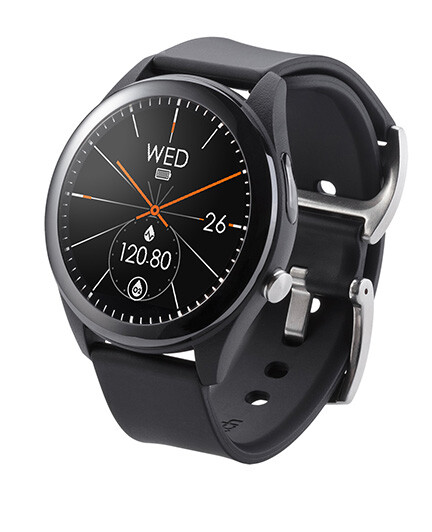 ASUS VivoWatch: The ASUS VivoWatch is an intelligent companion for easier health management. It's the first wearable health tracker to integrate a pair of medical-grade ECG and PPG sensors as well as ASUS HealthAI technology, providing 24/7 health trend tracking and data analysis as well as personalized health tips and fitness tracking in a compact and lightweight device. The embedded ECG and PPG sensors calculate pulse transit time (PTT), as well as measure heart rate, and sleep and activity stress levels throughout the day, providing insights for better wellness management. Together with the ASUS HealthConnect app, users can manage blood pressure, heart rate, female period, medicating reminders as well as share wellness data with family or doctor. Stylish and durable, the watch has a 14-day battery life.
Makalot
Makalot has been a leading garment manufacturer since 1990. With the uptick in sports and fitness training, Makalot saw a gap in the market combining textiles with new technology. The result was the formation of its B2B brand, WIIM, to create smart wearables to meet this need.
WIIM Health Shirt: This "connected" shirt is a smart health platform with real-time physiological measurement and a friendly user interface. Incorporating an ECG sensor, it provides users with 24/7 monitoring on heart rate, sleep, water consumption, activity reports, etc., to assist daily life, health, and medical care. At the same time, through remote connection and data upload, it can optimize the user's health monitoring and safety maintenance levels.
What do each of these brands bring to the run specialty market? Unique technologies?
ATUNAS Pretty Skin light Collection: Outdoor athletes are exposed to higher amounts of UV light due to training and competition schedules. Runners should not neglect the importance of UV protection year-round. Sun protection strategies include wearing sun protective clothing, which may help to reduce this risk for athletes. Per the American Academy of Dermatology, one in five Americans will develop skin cancer in their lifetime. See more info above for technologies.
ASUS VivoWatch: Pew Research Center estimates that about one-in-five Americans now use a smartwatch or fitness tracker. Some runners use smart watches for health data and insights. The VivoWatch provides 24/7 health trend tracking and data analysis as well as personalized health tips and fitness tracking. See more info above for its comprehensive technological features.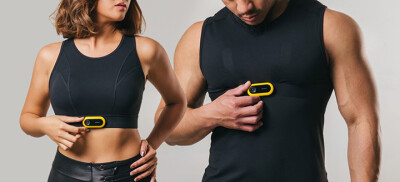 WIIM Health Shirt: This shirt helps runners monitor and optimize health and safety.
How are they marketing to the U.S. running market?
ATUNAS
Currently, ATUNAS' main channels are in the Taiwan market, but willing to find distributors or partners in the US. Besides the Pretty Skin Light collection, ATUNAS also has Super Cooling Shirts and the Magic Warming Performance Wear collection, which are suitable for various outdoor activities, including hiking, trekking, running, etc.
ATUNAS is starting to sell some bodyboards on Amazon.com since July 2022. If the US market is interested in outdoor clothing items, Amazon will likely be the first channel.
ASUS
Currently, our North America Sales Team is more focusing on the health tracker and consumer electronics market for the VivoWatch in the past two years. However, with the more complete fitness and exercising features implemented in VivoWatch, we'll invest more marketing resources on the US running market from Q3 this year.
Makalot
Makalot has not yet entered the U.S. running market for smart clothing products.
What are their social media efforts?
ATUNAS
Currently no, but planning to open up Facebook and Instagram accounts soon to promote our bodyboard and kickboards in the US.
Makalot
Makalot is a garment manufacturing company and has not yet focused too much on social media marketing.
Are they using athletes/influencers to help spread their message?
ATUNAS
ATUNAS uses some mountaineers and influencers in Taiwan, but not in the US, but we are willing to collaborate with some US influencers to promote the brand.
ATUNAS has supported several Taiwanese mountaineers to the seven summits expedition back in 2006~2009. Also, we continue to support more mountaineers climbing the eight-thousanders, aka 8000ers, which consist of the 14 highest peaks in the world. Nevertheless, ATUNAS advocates for the "Leave No Trace" concept/principles (making responsible decisions when exploring the outdoors) and holds events to spread the message. Example: https://www.leave-no-trace.com.tw/.
ASUS
Regarding the exposure plan, we will try to contact with the KOL (Key Opinion Leaders) and influencers in the outdoor exercising field, especially jogging and hiking, and the exposure will be in ASUS's social media, etailer's website, YouTube, or other social media websites.
Makalot - No
How can run specialty retailers reach out to them?
ATUNAS
Retailers /distributors can check out our home page to get more information.
Outdoor functional wear and accessories: https://www.atunas.com.tw/
Foam products, bodyboards, and fitness goods: for B2B http://www.atunas-sports.com/
Contact [email protected] for inquiries.
ASUS
Currently users can buy VivoWatch from e-tailers, including Newegg and Amazon USA. Our North America Sales Team now is approaching several potential physical channel and e-tailer partners to strive for the cooperation, and we can expect to see the positive result in the end of Q3.
Makalot
Makalot is willing to do product co-creation, OEM, and ODM. Please contact by email, and the team can arrange the online demonstration.
What are their plans for the rest of 2022 and into 2023?
ATUNAS
We're starting to sell ATUNAS products on Amazon.com, hoping more US consumers can get to know our brand and spread out from there.
ASUS
For 2022, we will more focus on approach more channel partners and KOLs to expand the awareness in the fitness market.
Makalot
To approach more business opportunities with brands in the USA and EU markets.