The BrandKeep Story … BrandKeep's mission is to empower specialty retailers to organize. It was created so an entire retail team can get organized and centralize brand assets and their information. The company launched in September, 2022, and the feedback and adoption have been beyond expectations, according to CEO Jon Faber: "It's opened doors for us to talk to independent retailers and also larger brands that want to help their retailers get organized."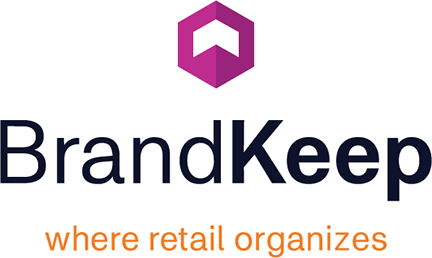 Brand Asset Management Explained … The BrandKeep platform serves as a place where retailers can store each brand's workbooks, key assets, contacts, important links, order forms, invoices, terms and more in one central workspace that allows teams to find what they need when they need it.
The BrandKeep Difference … Faber points out that there are already systems that allow anyone to store information and files, such as DropBox and DAMs, but there hasn't been a system focused on finding a solution for retailers. "Our research with retailers showed that they are working with hundreds of brands, which means all sorts of contacts, files and assets, with no efficient way to stay organized," he explains.
The KeepMail Benefit … One of the unique aspects of the BrandKeep product is called KeepMail, described as "a unique email address you receive when you sign up for BrandKeep that allows you to forward emails you receive from brands and organize them on a BrandCard quickly and easily in BrandKeep."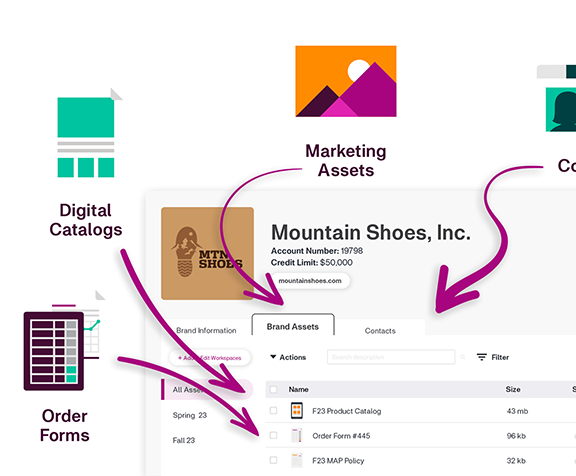 A 'Shared Understanding' … Another key asset is called "shared understanding." Faber explains: "When your current strategy is storing and accessing brand information and assets in many different locations, by bringing it together into one place you afford your team the opportunity to more easily operate off a single source of truth, this creates a shared understanding more easily."
The Target Market … BrandKeep has seen the biggest adoption with owners of retail shops and their buyers. Having recently launched in September, BrandKeep is still assessing the greatest potential as it receives feedback from conversations with many large brands trying to help their retailers stay organized. On the horizon are partnerships that will allow retailers to use BrandKeep right inside a brand's B2B platform.
The Run Specialty Focus … The team at BrandKeep has decades of combined experience working with retailers and brands — through many seasons. The challenges faced by retailers, and the pressures of navigating the seasonal journey, are what inspired the founders to create BrandKeep. "Retailers made it clear — there are too many systems," says Faber. "There is not enough time. And, keeping assets organized is difficult." That's where BrandKeep comes in.

Benefits to Retailers … BrandKeep helps to keep it simple, points out Faber, because it was built to centralize the storage of digital assets and to keep a retailer's team focused, organized and in sync throughout the seasonal journey.
The Investment … Retailers can use BrandKeep at no cost to them. They get one user and up to 10 brands. By allowing retailers to use it for free, they can decide whether to add more brands and get their team to fully adopt the platform. "Time to value can be hours, but several weeks before a busy season is ideal," says Faber.
Coming in 2023 …There is a lot planned from BrandKeep in the next year, including marking up workbooks and digital catalogs with annotation features built for retailers. Brands will begin take up shop on BrandKeep in 2023, making it easier for retailers to receive seasonal content all in one place.
For more information as well as the various plans available to retailers on BrandKeep, visit this link: https://www.brandkeep.com/join-brandkeep