A 'Better Way of Life'… Kind CBD's goal is to provide runners and other athletes with a natural path to a better way of life. By blending CBD with natural ingredients such as arnica, jojoba and boswellia, Kind CBD Labs, with headquarters in Exira, IA, has formulated a line of products to accomplish this.
The Birth of Kind CBD Labs ... 2020 has been the birth year of Kind CBD Labs, explains founder and CEO, Daren Lauritsen. "It has been exciting to put together a company and create some great formulations that have helped a diverse group of people."
The COVID-19 Impact ... Other than a few delayed ingredient inventory purchase orders, the company has felt no effects of COVID 19 and has been running smoothly for the past year. "The health and well-being of not only our customers, but of our staff is very important to us." Lauritsen says. "At Kind CBD Labs we employ a small dedicated staff, making it easy to keep on task while being able to keep their distance to stay safe, and healthy. Not only do we have Heal Again to relieve a variety of physical aches and pains, we have formulated an amazing product called Unwind Again to ease everyday stress, promote emotional stability, and to help get a restful night's sleep that may, or may not, be caused by COVID-19."
Marketing and Promotion Strategy ... Kind CBD Labs started with individual websites for its products and then advanced into Google ads to make searching easier. It also has social media accounts such as Facebook, lnstagram and Pinterest where it advsertises and runs promotions. This fall, it had a promotion that had asked people to nominate their favorite frontline worker for a chance to win a free one-ounce bottle of product. "It was our way of saying thank you," explains Lauritsen. In addition, its staff is reaching out to chiropractors, massage therapists, bicycle shops, running shoe stores, pet grooming shops and veterinarians (yes, there's a product for cats and dogs!) through phone calls, mailing flyers and/or visits.
Acceptance of CBD Products ... "State governments have made this a challenge with on and off legal rulings, and it has been very confusing to some whether CBD is legal or not," admits Lauritsen. But in the last two years 47 states have legalized CBD products, making their acceptance more widespread. But another challenge is with the diverse way CBD is formulated and used, which brings confusion and disbelief to the products. Education is the key for Kind CBD Labs to improve understanding and acceptance. "Awareness is gaining and we are ready," he says.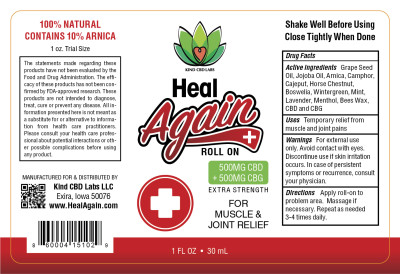 The Heal Again Product Explained ... Kind CBD's core product, Heal Again, has a formulation team of 12 ingredients powered by a 1:1 CBD:CBG ratio mixed@ 1000 mg per oz of product. One of its superstar products is Amica, which is 10 percent of its product mix. Kind CBD feels that the high 1 :1 CBD:CBG ratio enhances the effectiveness of the other 12 ingredients — it's like adding a turbocharger to the already proven compounds. Customers should always look at the COA ­— this certificate of analysis is the only way to know if the CBD levels are really what they are advertising.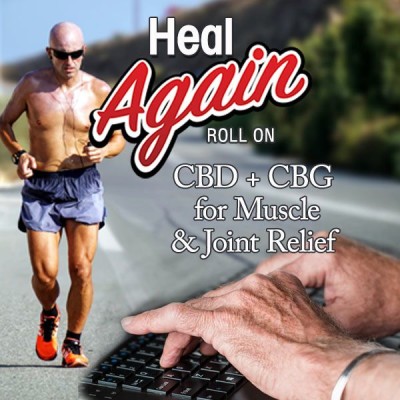 The Appeal to Runners ... "Runners want to keep their active lifestyle and love for running as long as their bodies allow them," points out Lauritsen. "Heal Again helps runners with the most vulnerable parts of their body — muscle and joint pain relief is achieved by using Heal Again."
Carrying CBD Products ... Lauritsen feels that retailers should see an additional income stream from providing their valuable customers with not only their mainstream products, but with a proven CBD product that works. "When you provide various products that help keep your customers in the game longer, it builds trust, and repeat dedicated customers," he adds. "The more pain-free runners are, the more they will run, which naturally equates to more purchases."
The THC Question ... By using isolate its CBD and CBG is 99 percent pure. With using this method there is no THC in any of Kind CBD's products and its products are safe to be used by everyone. Topical CBD products are legal in 47 states.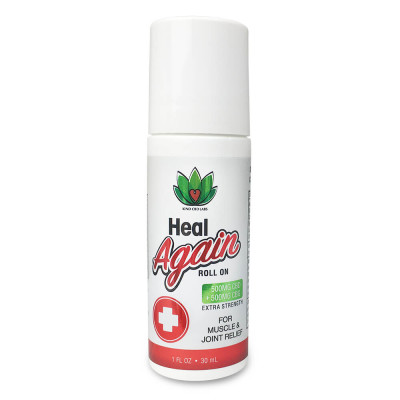 The Sales Pitch ... "Our goal at Kind CBD Labs is to provide our customers with a natural path to a better way of life. By blending CBD and CBG with natural ingredients we have formulated a line of products for you, and those you love with a simple, clean application."
2021 Plans ... "We are dedicated to our customers and their feedback. Being a small privately-owned company, production and products can easily be adjusted based on the feedback from our customers," Lauritsen points out. "While some people may be a little confused by CBD, or dislike the smell of menthol, we are looking into providing a version of Heal Again without cannabinoids, and a version without menthol so that everyone can enjoy the benefits of our product. We are confident in our products, and are excited to continue to grow, and provide education to our customers and clients in 2021."