The Darn Tough Vermont Story: Darn Tough Vermont is a family-owned, American manufacturer of end-use-specific socks. The Darn Tough brand was born in 2004, although for more than 40 years the company has been knitting socks at its own mill in the Green Mountains. Every step of the knitting process happens right in Northfield, VT, by Darn Tough. The company is three generations strong and has built unparalleled expertise in the industry.
The Promise: Darn Tough Vermont company designs, manufactures, sells and promotes "the most comfortable, durable and best fitting socks available in the market today." This promise is backed up by its iconic unconditional lifetime guarantee.
The Run Product: Two years in the making, the run category has been completely revamped top to bottom, according to director of marketing Brooke Kaplan, who points out that "the timing couldn't be better as running has gained momentum during these unprecedented times." Darn Tough worked closely with a core group of professional runners to develop its most technical Merino sock yet.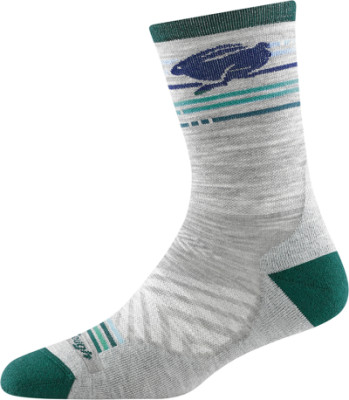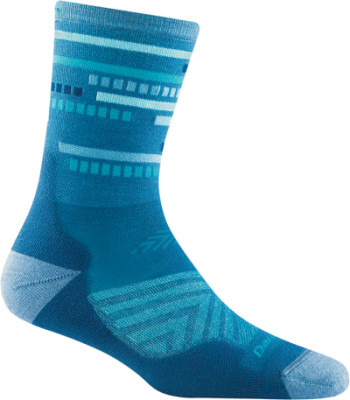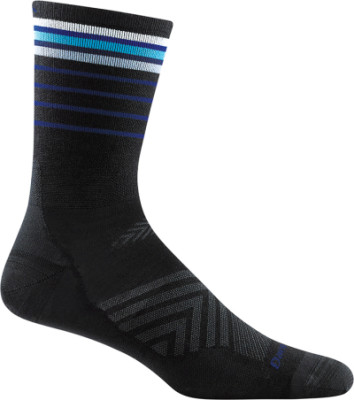 The Technology Story: Under the laces, these new socks have been reconstructed to meet the demands of the next leg. New technical features include targeted ultra-lightweight cushioning in the footbed and toe for impact protection, reinforced high-wear zones for increased durability over long distances, a high-performance upper with multi-zoned mesh for ventilation and comfort and a supportive performance fit through the arch to reduce fatigue.
More on the Run Product: "This 2021 Run line from Darn Tough is a good mix of new and innovative technology paired with the same core properties that have earned our brand its cult-like following," explains Kaplan. "A re-engineered flex window combined with added reinforcement in high-wear areas make these some of the most comfortable, yet durable socks we knit." In addition, a range of cushion levels and heights offers what runners are looking for, whether they're logging miles on city streets or high-elevation trails. Moisture wicking and antimicrobial properties make Merino wool the fiber of choice for this line.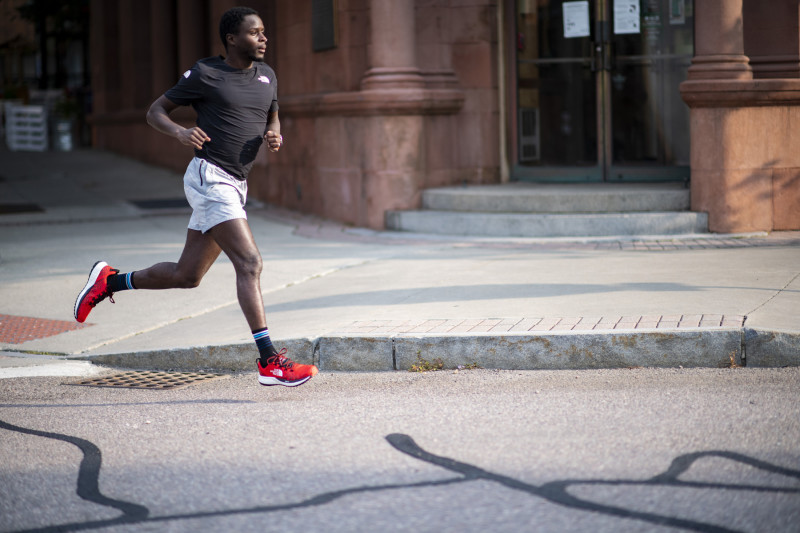 The Target Market: Darn Tough's premium Merino wool socks are optimal for people seeking to elevate their experience for any activity. While hikers have been core to Darn Tough over the years, runners have become a key target as they discover the performance properties of Merino. "Whether it's trail or road, runners demand and deserve the superior technical and functional benefits our socks provide," says Kaplan.
The Lifetime Guarantee: Darn Tough Vermont's unconditional lifetime guarantee is simple — if its socks are not the most comfortable, durable and best fitting socks a consumer has ever owned, they can return them for another pair. Kaplan explains that many of the warranty claims come directly through its darntough.com website; however, retailers have the opportunity to accept warranty socks on behalf of their customers, then work with the company directly on fulfillment as an added benefit. "Our ultimate goal is to make the process as seamless as possible," Kaplan says.
The Vermont Connection: "We live and work in Northfield, VT, and our backyard is the perfect testing ground to make the finest premium all-weather performance socks," Kaplan says. "We run, hike, ski and snowboard in the most unforgiving climate in the lower 48. It is under these conditions that we design, test and manufacture our socks."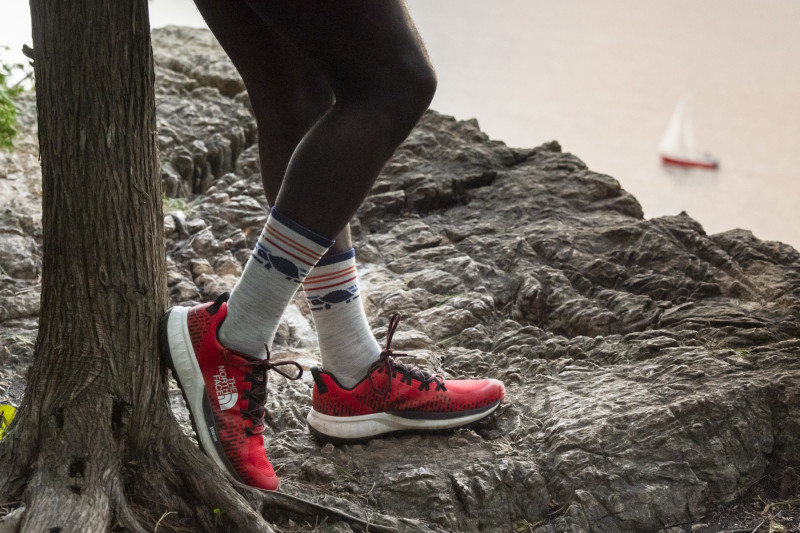 Still Knitting in Vermont: After so many decades why does Darn Tough still knit every pair of its socks in Vermont? "We don't do it because it's the easy thing to do — we do it because it's the right thing to do," Kaplan explains. "We do it because, for us, it's the only way to do it. There are faster and cheaper alternatives, but nobody ever outsourced anything for quality."
The COVID-19 Impact: The company has focused on the safety and well-being of its employees and it rapidly adjusted to keep its business and workplace healthy.
The Retail impact: When COVID first hit, Darn Tough immediately extended its dating across the board on outstanding invoices and it has now extended that program through the end of the year. Knowing that most retailers were working with skeleton staffing, its AR team set up extended working hours to better serve retailers' needs and set up specific programs when needed. They also increased the frequency of meetings with its rep force so the company remained informed as to the diverse and ever-changing territorial retail challenges. Darn Tough has also assisted retailers digitally by getting them set up on Locally (its store locator integration), on its B2B site and by enhancing its digital asset bank as many of them began expanding their digital capabilities.
Product Action: From the product side, Darn Tough took action to reassess its S21 line, emphasizing core styles. In the early stages, because many independent retailers were in survival mode it believed lightening the burden of a challenged open-to-buy was in everyone's best interest.
Marketing Moves: With the cancellation of events, Darn Tough focused more heavily on connecting with its consumers online — through social, email or wherever else they were spending their time. "We continued keeping the landscape of today's world in mind, while also providing levity where appropriate," says Kaplan.
Taking to the Trail: With its outdoors heritage, Darn Tough has certainly benefitted from the growth in trail running in the midst of the pandemic. "More than ever, people have been looking to get outside and distance themselves from others, which has been conducive to growth in the running market in general, but especially the trail segment," Kaplan explains.
Sock Strength: With socks remaining a core accessory category at run retail, Darn Tough has capitalized with its retailers by doing its best to always have inventory available. On top of that, the company has worked with some of its key retailers with various marketing activations to drive as much traffic to their doors as possible.
Athletes and Ambassadors: Darn Tough's athletes work with its product designers to create reliable and durable performance run socks and are a welcome presence when they stop by the Darn Tough mill. The company also works with a handful of brand ambassadors to help create the brand awareness of its run socks.
Getting Social: Lately Darn Tough's social team has been having fun with engaging and uplifting posts such as UGC from brand loyalists, shots of its team at its mill and employee spotlights — with sock recommendations included.
Advice for Run Specialty Retailers: "Retailers need to prioritize customer and employee safety while continuing to provide an enhanced and personal shopping experience," advises Kaplan.
2021 Plans: Darn Tough Vermont lives by the mantra "we have yet to produce our best sock," so it is always searching for ways it can improve. "On top of our new Run line for Spring, you'll see new products in other categories and hear more from our brand in new and exciting ways," Kaplan says. "We strive to be the best partner possible for our retailers and look forward to getting 2021 underway."