The Currex Story: Currex started in the biomechanics lab, finding performance solutions to running shoe brands such as Mizuno, Nike, New Balance, ASICS, Saucony and Lowa. Eventually, the company was asked to design an insole targeted to customize running shoes to replace the basic liner. "The short story is all of a sudden, we found ourselves distributing insoles rather than only designing them, and here we are today," says CEO and president Lutz Klein. Now Currex boasts a large assortment of sport-based insoles: RunPro, SupportSTP (casual), CleatPro (team sports), HikePro, HockeyPro, GolfPro, AcePro, EdgePro (skiing) and BikePro.
The Success Story: Currex lays claim as "the best-selling brand in U.S. Run Specialty in Q2 and Q3, 2020" (RIA SMS) even though it only makes one product specifically for running — the Currex RunPro.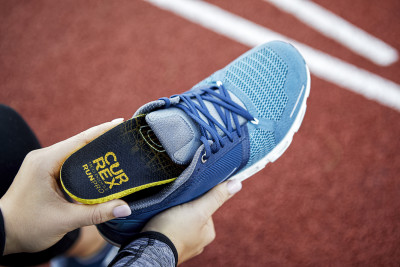 The Running Product: "Currex invented true dynamic insoles," explains Klein. They are supportive but have a "give" in midstance, so during the entire heel-to-toe transition the foot is almost 100 percent in contact to the insole. That's why Currex is the only insole measured to reduce plantar pressure.
More On the Running Product: On top of that, all of its three profiles (High, Medium and Low) are built on unique lasts, as well as offer different rigidity/support levels to accommodate most feet, foot types and impact forces.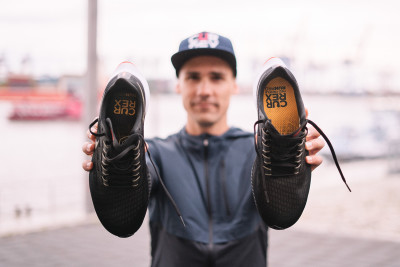 The Difference explained: "All other insoles are either soft or are very hard, so they increase pressure in motion as the arch tends to drop in running," explains Klein, adding that other brands also do not offer the unique lasts and support of a Currex product. "On top of that, Currex RunPro is super lightweight, has no drop to keep the shoe's original drop and the heel is decoupled to work like any running shoe is supposed to work."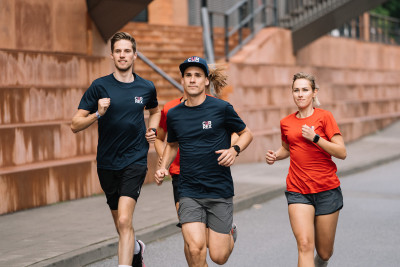 Improving Shoes: The Currex website says that its products are "the final step to better shoes" and that no matter what kind of shoes a runner wears, Currex insoles can improve them. "Running shoes come with a liner, which basically covers the stiches of the midsole and feels nice and soft while trying them on in a store," Klein points out, so even though running shoes are designed for different gait, gender, surface and speed the liner does not have 100 percent contact with the foot either statically nor in motion. Currex provides a "hug" feeling that allows foot muscles to move, but protects the foot and equally distributes the pressure.
The COVID-19 Impact: Currex experienced about eight weeks of almost no orders last spring, but when states started reopening in the summer it experienced its three best months ever, even considering West and East Coast were still not fully operational. "We see solid growth and, as mentioned earlier, we seem to be the only brand that did not lose sell-out even in the second and third quarters," Klein says. In addition, the company had its Fitted and RunFree project in place to support its retailers by allowing them to offer Currex on their websites. Currex did not reduce staff and did not apply for governmental support and, in fact, is planning to add staff soon.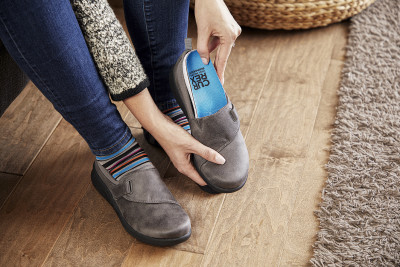 The Insole Market: With insoles one of the top-selling categories at run specialty these days as new and long-time runners become more active, Currex has benefitted. "We saw organic growth of existing retailers since we could not add many retailers due to COVID," Klein explains, adding that many retailers make solid six-digit revenue with its brand and its strong margins. "I feel that the insole sales have helped retailers to go through this crisis."
Athletes and Ambassadors: Currex, like most running brands, has a team of ambassadors and athletes that help spread the word about its product, especially in triathlon and team sports. "We are proud that there is little to no need to financial motivation," Klein says. "Most of the athletes are very happy with product support."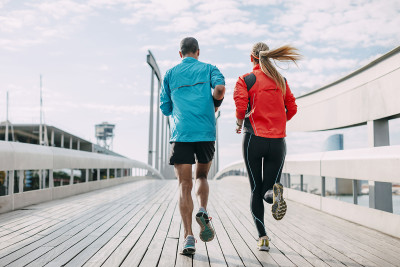 Advice To Retailers: "Keep the security measures, masks and disinfection, be positive and find ways to motivate your guests to stay active," Klein advises run specialty retailers. "Running is a great opportunity to relax and get some fresh air. I personally could not leave my apartment in Spain for three months."
2021 Plans: Currex plans on having in place "a highly motivated team to support our running specialty partners in 2021," along with a new line called SupportSTP targeted towards the walking community. "And we have hope that we can meet again for races and trade shows or simply meet our friends in person for a coffee," Klein says.