After 18 years, Vac & Dash, one of the nation's most unique run specialty stores, has a new owner and a new name.
Last month, Vac & Dash founder Peter Asciutto sold the retail operation to Jason Britney and his wife, Nicole Ashton, who have since renamed the Albemarle, NC-based business Uwharrie Dash.
"I've always heard that you know when it's time to let the business go and let someone else push it forward," Asciutto tells Running Insight. "And it was time for that to happen and Jason and Nicole are just the ones to do it."
The Vac & Dash sale continues a wave of run specialty store ownership changes over the last year. In recent months, Fleet Feet acquired Florida-based FITniche and Boston-based Marathon Sports, Mark Bauman sold his namesake running store in Flint, MI, to three long-time employees and the Salt Lake Running Company acquired two Wasatch Running Center locations in Utah.
Closing time
Asciutto founded Vac & Dash in 2004 and promptly began selling running gear and vacuum cleaners – Asciutto was once a vacuum cleaner salesman – out of a 2000-square-foot storefront in downtown Albemarle.
Over the subsequent 18 years, Asciutto assembled an array of different business operations under his roof, often in direct response to community needs in the 16,000-resident town located about 40 miles east of Charlotte. Vac & Dash added UPS shipping, disc golf, bicycles, screenprinting and race timing services, scoring year-over-year sales gains for its enterprising and responsive efforts.
In the process, Vac & Dash became a local fixture for its unique business operations as well as its novel programming. The store's April Fools' Day 5k Classic literally ran through Asciutto's home, while its annual Fellowship of the Idiot Run, a 19.7-mile winter jaunt from downtown Albemarle up to the peak of Morrow Mountain and back, earned finishers a spot on the retail store's Wall of Idiots.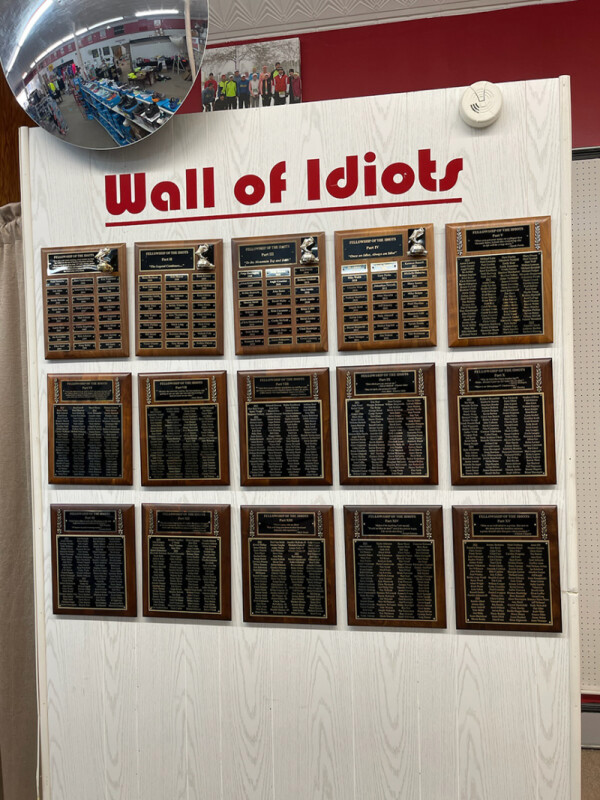 "We didn't lack for fun," says Asciutto, who relishes the friendships Vac & Dash forged, the store's role in helping people lead healthier lives and the more than $200,000 it helped raise for local charities over the years.
Earlier this year, though, Asciutto found himself encountering newfound stress and anxiety as a business owner and the yearning to pursue a career in education. Yet more, the 63-year-old Asciutto wanted a clear exit plan so as not to burden his son with the business.
A new era in Albemarle
Closing Vac & Dash, Asciutto says, was never considered given the store's value to the community. Though Asciutto gave some thought to transferring day-to-day operations over to a management team while he escaped into his new career – he will begin teaching civics this fall at a local high school – Asciutto ultimately thought the business needed a vested, on-the-ground owner. That left a sale as the lone option.
Last spring, Asciutto contacted Britney, the president of the Uwharrie Running Club who had expressed previous interest in purchasing Vac & Dash, and initiated earnest discussions about a potential sale.
After securing a formal business valuation, a complicated task given the diverse assortment of businesses present at the 9000-square-foot outpost, Asciutto hashed out the transaction's final details with Britney and Ashton for a June 1 closing.
"It's incredibly exciting to be leading a business that has meant so much to this community and has such a lively history," says Britney, a former IT product manager who also worked as a part-time sales associate for more than three years at Charlotte-based Run For Your Life.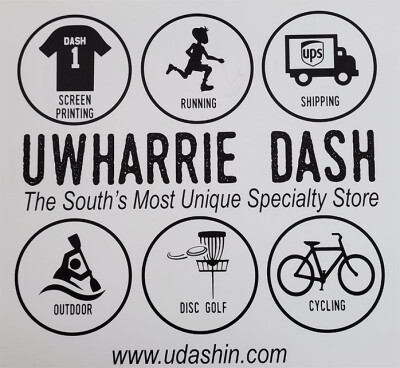 The retail store's new name, Uwharrie Dash, pays homage to its Asciutto-led past while simultaneously signaling a new era for the Albemarle-based business. Britney is working to cease selling and servicing vacuums – "I've changed enough vacuum belts for a lifetime over these past couple weeks," he admits. – and aims to prioritize the shop's running focus by deepening partnerships with the local medical community and broadening interest in Uwharrie Dash's race events beyond Stanly County.
"Peter built a great reputation centered on community engagement and being a community hub," Britney says. "We're excited to build off that foundation and find ways to strengthen this business and move it into the future."