On Sept. 15, New Balance introduced its latest ballyhooed performance running shoe into the market when it dropped the FuelCell RC Elite, a $225 carbon-plated model the Boston-based brand touted as "the ideal marathon racer."
In a time of mass race cancellations due to COVID-19, the debut of a marathon racer might seem an odd turn. With no direct application for such footwear, one would think such performance-oriented product would languish on running store shelves.
Far from it.
Running retailers across the U.S. describe a hearty appetite for carbon-plated footwear and manufacturers continue to oblige with innovative options that crash performance and price barriers.
The FuelCell RC Elite's drop – New Balance's third carbon-plated running model following the FuelCell 5280 and FuelCell TC – comes on the pandemic-era heels of other heralded carbon-infused shoes, including Saucony's Endorphin Pro ($200), the On Cloudboom ($200), Skechers' GOrun Speed Elite Hyper ($195) and Brooks' Hyperion Elite 2 ($250). Meanwhile, other compelling models are slated to soon enter the market, including an "athlete-driven" racer from 361 Degrees called the Flame set to debut next spring, as well as the Skechers GOrun Razor Elite.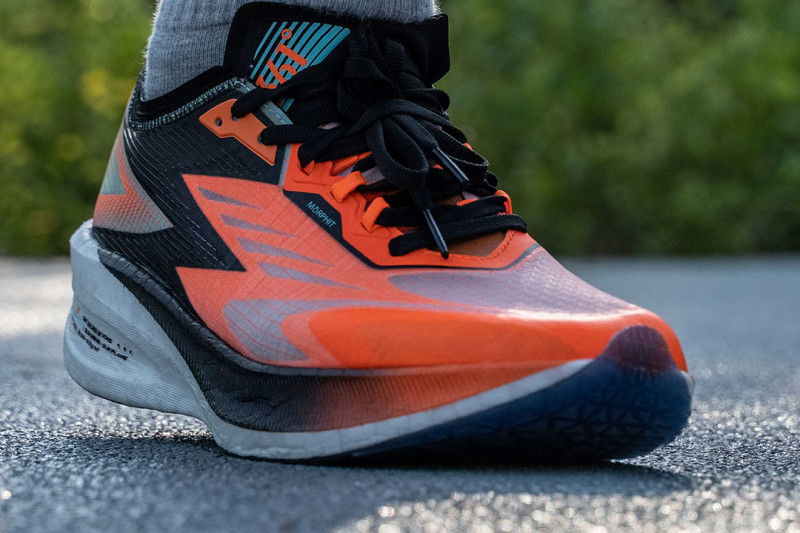 Hungry for Carbon
"There has never been more buzz or demand [for carbon-plated footwear]," New Balance senior manager for performance running Rebekah Broe says. "More people are interested in the sport than ever before and though races are cancelled, people are still out there striving for improvement, aiming for personal bests and looking to salvage something amid a chaotic year."
At Performance Running Outfitters, the six-unit, Milwaukee-area chain that carries carbon-plated models from New Balance, Nike, Brooks and Saucony, co-owner Trae Hoepner admits some early skepticism to the hype machine that accompanied carbon-plated shoes' marketplace debut. Those feelings, however, have evaporated given the distinct, propulsive feel of the footwear.
"When you put on these shoes, there's a night and day difference compared to traditional running shoes — and when you're selling product at these price points people need to feel that difference," says Hoepner, who had previously shied away from $200-plus footwear in his stores. "My slogan with these shoes is, 'You've done all the work. Now, lace up the shoes that prove it.'"
Performance Running Outfitters maintains a wait list for Nike's carbon-plated product like the ZoomX Vaporfly NEXT% and the Air Zoom Alphafly NEXT%, and those models sell out the day they come in, Hoepner says. But Performance Running Outfitters' success with the carbon-plate category extends well beyond the Swoosh's anticipated offerings, as Hoepner reports lively interest in every carbon-carrying style on his shoe wall.
"Whatever the marketing is that got the brands to this point, they blew it through the roof," Hoepner says.
A similar success story is taking place at the three-store Salt Lake Running Company (SLRC) chain in Utah, which carries carbon-plated models from Nike, Hoka One One, Saucony and Brooks.
"We can only have so many and I wish we could have more because whatever we bring in sells," SLRC footwear buyer Cade Perry says.
While SLRC is not accustomed to selling "high-ticket shoes," Perry says carbon-plated footwear's brawny price points have not chased away customers. At $180, the Hoka Carbon X is the least expensive option at SLRC.
"We're finding a good chunk of our customer base is willing to spend to get the top-of-the line shoes that the pros are wearing," Perry says.
In the Sept. 1 issue of Running Insight, sports industry analyst Dirk Sorensen of The NPD Group noted that opening price-point shoes recorded greater sales gains than premium running footwear over recent months. He attributed those results to an influx of new consumers seeking the health and fitness benefits of running over "the experience of racing."
"With this knowledge, stores need to pivot towards messaging about the fitness benefits as opposed to the racing and speed benefits of product," Sorensen suggested.
For many running retailers, however, messaging need not be an either/or proposition, as they stand confident they can successfully champion the fitness-oriented benefits of performance running footwear on a parallel track with the cutting-edge, carbon-plated footwear entering the market.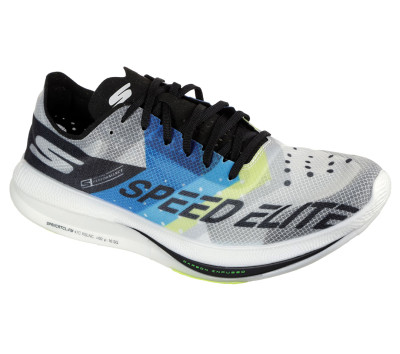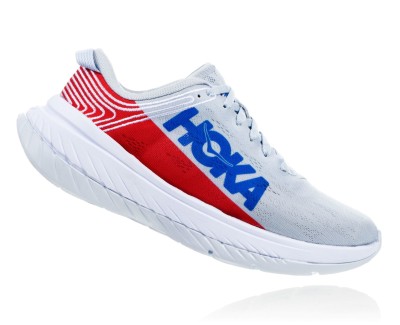 Selling Carbon
Cody Angell of the St. Pete Running Company says the arrival of carbon-plated shoes at his Florida running store has given his store energizing product and enabled his staff to share a compelling new narrative with customers – much as minimalism and maximalism allowed previously – and facilitated the "two-shoe talk" with customers.
"Not all runs are created equal, so there's an opportunity here to sell a shoe for people interested in a fast shoe and something peppy to help with turnover and speed," says Angell, who has owned and run in seven different carbon-plated shoes himself and sells models from Nike, Hoka and Saucony at his shop. "We understand this isn't for everyone, but it's been more than we expected."
With growing interest in the performance benefits of carbon-plated footwear – the propulsive feel as well as the promised reduction in energy loss – and a swelling array of consumers intrigued by the idea of shifting gears on their runs or pursuing heightened results, Angell is among many running retailers predicting the continued ascent of carbon-plated footwear.
Notably, brands are also experimenting with bouncy, responsive alternatives to carbon. The Under Armour HOVR Machina, for instance, uses a Pebax speed plate inspired by sprint spikes, while Mizuno recently began showing retailers a peppy new shoe due out next summer that utilizes a glass fiber reinforced nylon plate evaluated to be 1141 percent snappier than the traditional Pebax material found in its signature Wave Rider plate.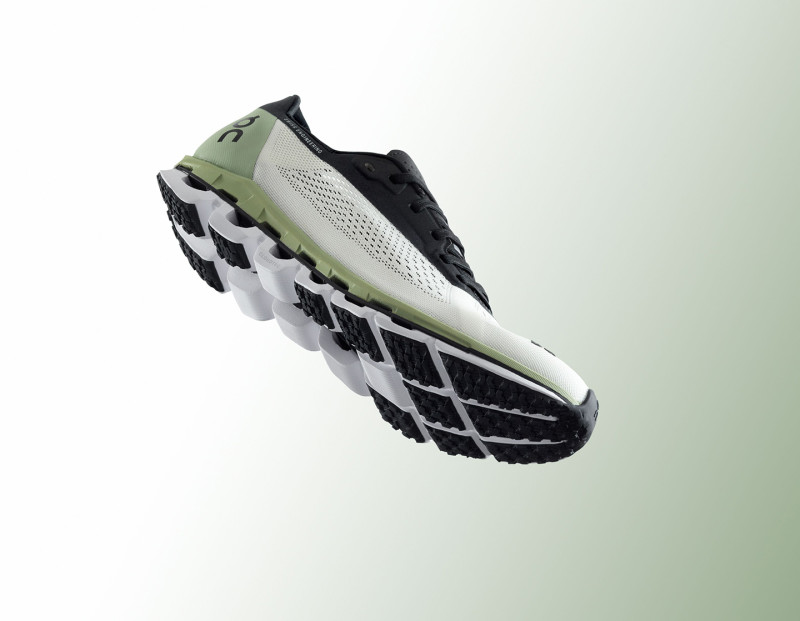 "I could see 'propulsion' becoming a category on running store shoe walls," Angell says.
It's not a far-fetched idea as consumers continue to respond to carbon and manufacturers unleash innovative offerings. In fact, New Balance's Broe sees immense opportunity for brands to deliver for retailers and consumers alike with dynamic carbon-plated models.
"The appetite for this type of footwear is massive," she says. "Once you go carbon, it's hard to go back."