Xero Launches 'Born to Run" Shoe Collaboration
In one of the more novel – but also more fitting ­– product partnerships, barefoot-inspired footwear brand Xero has partnered with Christopher McDougall, author of "Born to Run," and Eric Orton, co-author of "Born to Run 2" and well-known running coach, for an exclusive footwear collaboration. Since the publication of "Born to Run" in 2009, McDougall and Orton have never endorsed a shoe or shoe brand … until now.
On April 13 Xero Shoes released two exclusive, limited edition co-branded versions of McDougall's and Orton's favorite running shoes: the Mesa Trail II trail shoe and the Zelen road running shoe.
"I've tried every natural shoe on the market for the past 10 years and Xero Shoes are the only ones I've ever put on my feet and forgotten they were on," says McDougall. "And I'm not easy to please. I used the road shoes on trails and the trail shoes on roads, bashing through creeks and climbing tough scrambles and 600-plus miles later both pairs are looking terrific. That's when I knew Xero Shoes were my brand."
"It all starts with the Xero Shoes' overriding philosophy and focus on natural running and movement, because we are in lock step with this ethos and it is very exciting to be partnering with a company that is driven by their mission," adds Orton. "Add this to the company's eclectic team of shoe industry experts and you have a powerful combination of business principles and high-end performance shoes."
• Born to Run Mesa Trail II – Lightweight Trail Running Shoe. MSRP: $119.99 is described by McDougall as "like a bouldering shoe up top but an all-terrain vehicle below with a sole so grippy it feels like an ATV tire."
• Born to Run Zelen Sustainable Road Running Shoe. MSRP: $129.99. A zero drop roadster that's terrific on trails with a locked-down comfort fit for shorter runs and easy endurance runs, according to Orton.
To help runners of every skill level become healthier and happier, Xero Shoes is also now presenting a monthly interactive, live webinar, "Born to Run Reboot" hosted by McDougall and Orton. Details at xeroshoes.com/born-to-run.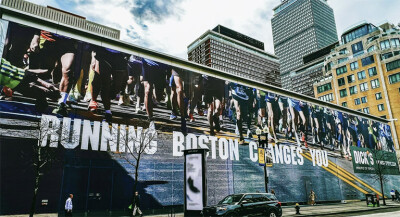 B.A.A. Makes Dick's Official Retail Sponsor of Boston Marathon
In news that won't make many run specialty retailers very happy, Dick's Sporting Goods has entered into a multi-year agreement to be the official retail sponsor of the Boston Marathon and the Boston Athletic Association (B.A.A.) Distance Medley events ahead of opening a Dick's House of Sport next Spring. The House of Sport will be located on Boylston Street near the finish line of the Boston Marathon.
To kick things off last week, Dick's hung a huge banner at the future home of Dick's House of Sport, with the tagline "Running Boston Changes You."
The partnership started with the 2023 Boston Marathon yesterday. Dick's was also the presenting sponsor of the Boston Marathon Fan Fest and Dick's will also be the retail sponsor of other B.A.A. events, including the B.A.A. 5K and 10K and the B.A.A. Half Marathon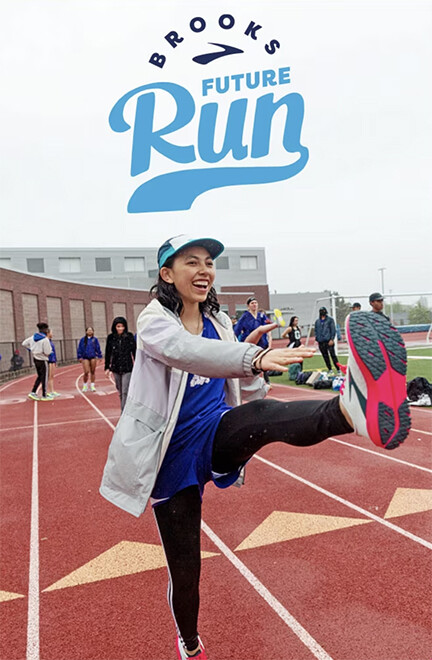 Brooks Launches Future Run Initiative

Looking to champion young runners and help them discover the lifelong benefits of the run and its community, Brooks Running recently launched Future Run, an evolution of its current community impact work with the aim of reaching one million young runners in the U.S. with a $10 million investment over the next five years.

Through Future Run, Brooks will also invest in regional partners such as Angel City Elite in Los Angeles, Students Run Philly Style in Philadelphia, Kids of Steel in Pittsburgh, and We Run Houston in Houston. With unique programs addressing the health and wellness needs of their community's youth, these organizations connect participants to running opportunities, coaching and mentors in their own backyards.

Also later this year, Brooks will launch the 2023 Future Run product collection with shoes and socks in classic varsity color combinations, paying homage to the powerful dynamic of running as a team sport. The collection debut will coincide with the re-launch of the Future Run Team Grants program (previously called Brooks Booster Club). With Team Grants, Brooks will provide financial support and performance running gear to track and cross-country teams at 50 U.S. schools each year. Brooks will also continue its Inspiring Coaches program, which annually recognizes high school track and cross-country coaches who go above and beyond for their athletes.

"At Brooks, we believe the run can change a day, a life and the world. It is a giver of strength, hope, clarity, confidence, connection and so much more," says Jim Weber, CEO at Brooks Running. "With Future Run, we hope to make a positive and lasting impact on the next generation of runners and the future of our sport."

Since 2015, Brooks has invested more than $4 million in youth running by providing grants and performance running gear to middle and high school track and cross-country teams in North America, as well as through the Empower Her collection, a partnership with DICK'S Sporting Goods benefitting girls running programs through The DICK'S Sporting Goods Foundation beginning in 2020. Brooks also hosts the top U.S. high school runners in Seattle, where it is headquartered, to compete in its annual PR Invitational. With Future Run, the brand will continue that work with an expanded vision that amplifies national and regional running programs offering youth—particularly those in underrepresented communities—opportunities to participate.

Brooks plans to expand its new Future Run initiative to markets beyond the U.S. in the coming years.
VF Makes Leadership Changes at Altra, Other Brands
As part of an extensive management shakeup at the top of a number of its key brands, VF Corp. has promoted Todd Dalhausser, previously brand president of Altra, to global brand president at sister brand Dickies. At the same time, Jen McLaren, previously brand president of Smartwool, was named brand president at Altra and general manager of VF North America's key accounts.
In addition, Jan Van Mossevelde, president of Icebreaker, assumed additional responsibility for the Smartwool brand.
"VF is committed to nurturing its strong pipeline of internal talent," says VF Interim President and CEO Benno Dorer, "We are pleased to recognize and further develop three outstanding VF leaders with important and challenging new or expanded assignments."
"Todd is a talented business leader with a proven track record in building and growing brands, highlighted by the strong and consistent performance of our Altra brand under his leadership," adds Dorer. "We have the right strategy in place for Dickies and believe Todd is the ideal leader to assume responsibility for the brand to accelerate its profitable growth by connecting innovative workwear to consumer lifestyle tailwinds."
Dalhausser joined VF in 2018 as brand president of Altra following VF Corp.'s acquisition. Before VF, he was the senior VP–sales for Saucony NA at Wolverine Worldwide. He also managed Saucony/Hind's apparel business, overseeing design, development and product merchandising. Dalhausser held similar positions at Vans and Reebok earlier in his career.
McLaren will also lead VF's key account management program across North America. She has been the brand president of Smartwool since 2018, during which time she led successful strategies to expand its apparel and outerwear offerings. When VF acquired the Smartwool and Timberland brands, McLaren joined VF in 2011 and was named CFO of Smartwool. Previously, she was the North America CFO of Timberland.
With responsibility for both brands, Van Mossevelde will lead strategies in Merino wool and natural fibers. While each brand will continue to operate separately, they will collaborate on a cohesive approach to "leverage their respective strengths and capabilities in addition to VF's global business platforms more broadly."
Van Mossevelde has been the global brand president of Icebreaker since 2021. In 2019 he was appointed VP and GM of Icebreaker EMEA. He joined VF in 2015 as general manager, global brand management and demand creation within the company's Corporate Strategy division. Previously, he was the VP–strategy for VF's EMEA region. Before VF, Van Mossevelde worked at Procter & Gamble, holding various brand portfolio leadership roles in its marketing organization.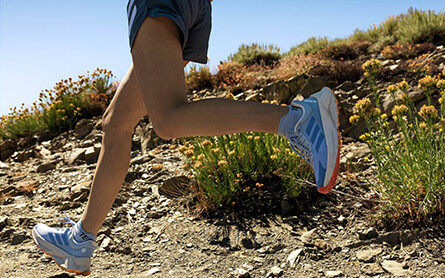 New Product: Adidas Terrex Trail Shoe And Apparel Range
Adidas Terrex recently released its Soulstride Flow for trail runners with Repetitor EVA midsole, providing soft and lightweight cushioning, an engineered mesh upper for zones of breathability, stretch and support and Continental Rubber outsole for grip across roots, rocks, dirt and wet or dry surfaces. The shoe is made, in part, with a minimum of 50 percent recycled materials.
Also launching this season is a new apparel range featuring the Terrex Agravic Windweave Pro Wind Jacket featuring Adidas Terrex's body-mapping technology that creates differential air permeability to block out wind and rain while letting body vapor escape. The wind jacket launches alongside the Agravic line, which includes a T-shirt, shorts, shirt and vest.
"With more and more people discovering trail running as the perfect way to combine running and enjoying the great outdoors, we continue to push ourselves to create the best products possible for them," explains Rowan Boyd, senior product manager at Adidas Terrex. "Especially when it comes to longer trail runs, the right gear can make all the difference. That is why we are excited to be launching the Soulstride Flow, a shoe equipped with our latest innovation designed to offer maximum comfort and provide runners with confidence on the trails."
OrthoLite Cirql Named Finalist for Drapers Footwear Awards

OrthoLite Cirql, billed as the world's first circular foam material solution for footwear, has been named to the shortlist in the "Best Sustainability Initiative of the Year" category by Drapers Footwear Awards 2023. Drapers has been the leading authority on fashion retailing in the UK since 1887 and its annual Drapers Award is given to a UK or Irish footwear brand, retailer, e-tailer or supplier that has improved its environmental impact or launched an impressive product within the year.
Submissions are judged on four criteria: How the initiative was implemented across the business, the difference made to the business and its operations, how the activity or product achieved its objectives, and relevance to target audience.
Introduced in March 2022, OrthoLite Cirql was developed through an exclusive partnership between OrthoLite and Novamont, an innovator in the advancement, development and manufacture of biodegradable and compostable bio-products.
"We are honored that OrthoLite Cirql is among this exceptional group of finalists in the category of best sustainable initiative of the year," says Glenn Barrett, founder and CEO of OrthoLite. "OrthoLite Cirql is on a mission to help lead the footwear industry toward true circularity, and we consider this innovative new material solution already to be a 'win' for all of our brand partners who are making strides toward sustainability in footwear."
OrthoLite Cirql foam is a patented footwear materials solution combining OrthoLite's 26 years of expertise and innovation in foaming polymers and Novamont's world-leading bio-based, compostable and recyclable polymer to provide the first technology capable of greatly reducing the impact of the manufacturing process with multiple end-of-life disposal options.

OrthoLite Cirql will offer a traditional plastic-free, scalable and truly circular material to OrthoLite's 500-plus footwear brand partners and factory stakeholders in 2023.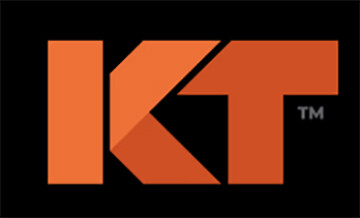 KT Tape Rebrands To KT
KT Tape has shortened its name to KT as part of a rebrand that features a new logo, visual identity, packaging, website and the launch of its brand campaign, "Crush Every Moment, which aligns with KT's new purpose: "Empower movement to unleash everybody's potential and meet physical goals no matter how big or small." KT is also unveiling an educational app this spring.
"Being active is a fundamental need for many people. When pain and injuries limit our ability to do the things we love, our quality of life is seriously impacted," says KT CEO Jessica Klodnicki. "Crush Every Moment is a rallying cry for active people of all levels and interests to use KT technology to pursue their passions and attain their personal goals."
The new name will appear on its recyclable, eco-friendly packaging, including updated graphics and educational tools.
Roll Recovery Partners with Ragnar Relay
Roll Recovery, the maker of recovery and athletic performance and deep tissue massage therapy tools, has partnered with Ragnar Relays as its official recovery sponsor for 2023. Roll Recovery, together with selected sponsors, will support the launch of the Ragnar's Demo Tent Activation to elevate participants' race experience.
Ragnar recently announced its 2023 U.S. Tour, consisting of nationwide Road and Trail running relay events. New this year, Ragnar will host a Demo Experience across its entire series where staff will help participants explore and test new products that improve their race weekend or in the case of Roll Recovery, make their recovery days better. In between loops, Ragnarians will be able to use the flagship Roll Recovery R8 Plus Deep Tissue Massage Roller to recover and get ready for their next leg or loop of the relay.
In addition to the R8 Plus, the R1 Percussion Massager, R3 Foot Roller and the R4 Body Roller will be available for Ragnarians to use as well. Participants will also be offered a Race Day Incentive should they like to make an investment in purchasing the product. In addition to the Demo Experience, ROLL Recovery will also be featured in Ragnar's Recovery Zone in both road and trail events.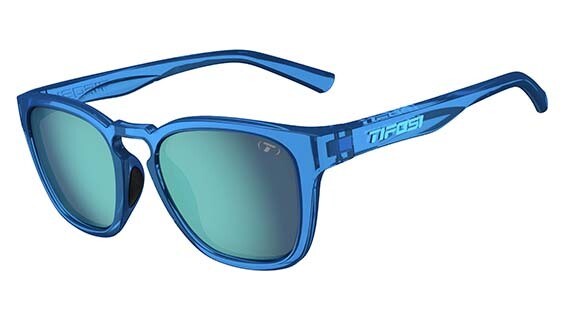 Tifosi Expands Swank Series Sunglasses With Smirk
Tifosi Optics has launched its newest lifestyle sunglass — Smirk. Designed for everyday wear and casual outdoor activities, Smirk "is a fashionable and functional pair of durable eyewear that won't break the bank."
A keyhole bridge and soft rectangular edges offer a more traditional look, setting the sunglass apart from Tifosi's performance-oriented offerings in the endurance category. However, Smirk is still composed of the same construction and uses Tifosi premium materials.
A Grilamid TR-90 frame (24g) provides all-day comfort, while 100 percent UVA/UVB-protected polycarbonate lenses offer scratch resistance and protection for long-term use. The addition of hydrophilic ear and nose pads provides a non-slip grip to keep the sunglasses secure.
Tifosi was mindful of accommodating a wide range of facial profiles when designing the Smirk.
Smirk is available in seven colorways, ranging from muted tones to bright colors, including Matte Blue Tortoise, Blackout, Crystal Denim, Honey, and Aqua Shimmer.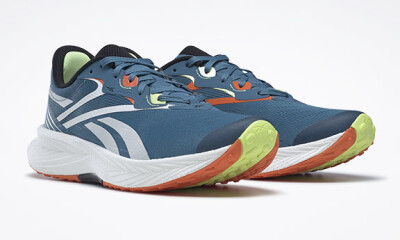 New Product: Reebok Floatride Energy 5 Running Shoes
Reebok has launched the Floatride Energy 5 running shoes, the latest iteration of its Floatride Energy franchise. Designed "with every runner in mind," the Floatride Energy 5 offers the most cushioning and support yet while remaining at an accessible price. MSRP: $110.
Most notable this season, the Floatride Energy 5 features a completely redesigned Floatride Energy Foam midsole. A wider and taller base helps improve stability and cushioning and a newly introduced midfoot X-Plate adds torsion support for a responsive run. Additionally, a sculpted heel and midfoot helps reduce unnecessary weight.
"Whether you're a seasoned athlete or lacing up for the first time, the new Floatride Energy 5 is built to support runners at every level of their running journey," explains Keith Stern, director of product at Reebok. "It's built for the love of running. With the most support yet, the Floatride Energy 5 helps new and experienced runners run more comfortably."
Key Reebok Floatride Energy 5 details include:
• X-Plate Torsional Support: Increased stiffness in midfoot offers more support.
• Speed Shift 2.0 Upper: Evolved Speed Shift upper provides breathability and durability in a lighter, more comfortable material.
• Floatride Energy Foam Midsole: Wider and taller Floatride Energy Foam for an extra responsive feel and energy return.
• Reebok [REE]CYCLED Product: At least 30 percent of the upper material is made from recycled materials.
Start 2 Finish Acquires Fleet Feet Race Productions
Start 2 Finish Event Management has acquired the Race Productions division of Fleet Feet St. Louis to expand its reach in the Midwest.
"This acquisition is an exciting milestone for both companies," says Jake Goldsborough, director of Fleet Feet Race Productions. "Our entire St. Louis team is excited to continue to offer race management services that will provide opportunities for community members to stay active. Joining forces with the many professionals at Start 2 Finish will only enhance our ability to do so."
"Fleet Feet Race Productions is a fantastic addition to the Start 2 Finish family," adds Brent Barrett, founder of Start 2 Finish. "We have partnered with Fleet Feet Race Productions for over a decade and their talented team and expertise in event services will be instrumental in driving growth for our company and providing exceptional value to our clients."
Oofos Attracts Major Funding

Oofos, one of the world's fastest growing footwear companies and a leader in Active Recovery footwear, recently completed a growth investment round of funding led by professional football quarterbacks Derek Carr and Alex Smith and basketball coach Dawn Staley. The investment round comes just after multi-year ambassador and partner Carr announced his move from the Las Vegas Raiders to the New Orleans Saints. Carr, Smith and Staley have been long-time supporters of the brand and loyal users of the product.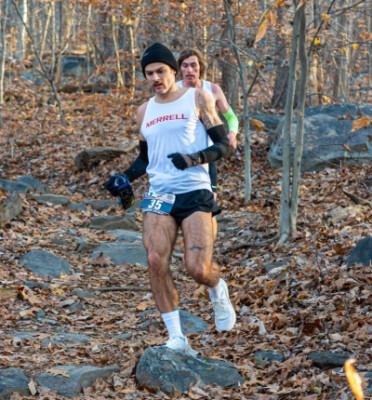 Merrell Adds Burrows To Athlete Roster
Merrell recently added professional runner Reid Burrows to its international trail team. Burrows is an ultrarunner from Grand Bay-Westfield, New Brunswick, Canada. With an endurance background in triathlons, Burrows started professionally trail running in 2019 and has since earned multiple podiums in North America.
"Being able to represent Merrell in the Canadian and U.S. trail running communities has ignited a spark in me and I could not be more grateful for everything running has gifted me," said Burrows. "I'm an advocate for believing in yourself, chasing big dreams, and learning from failure, and I hope I am able to inspire others to do to the same."
Burrows joins Merrell's roster of world-class athletes, including Ragna Debats (Netherlands and Spain), Rachel Tomajczyk (United States), Sanna and Lina El Kott (Sweden), and more.
Merrell's athletes also play a key role in research and development through the Merrell Test Lab (MTL) – the brand's in-house product incubator. MTL is home to the brand's most innovative, disruptive shoes made for elite trail runners that are lab-validated and athlete-tested.
Burrows currently runs in the MTL Long Sky 2, known for its ability to withstand the ever-changing elements, quick-dry design, and featured in TIME Magazine's Best Inventions of 2022 list. He plans to run in the MTL Skyfire 2 – launching globally in April 2023 – a lightweight, agile trail running shoe with extreme use capability and able to withstand vertical mountain race environments.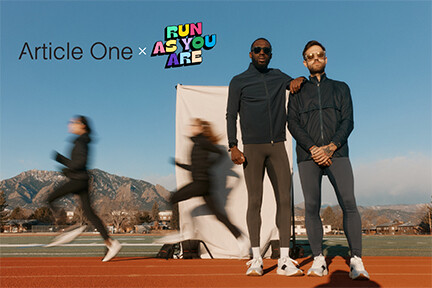 Article One Teams With Run As You Are
Eyewear brand Article One and Run As You Are, a digital running community offering immersive online experiences, are sponsoring a virtual Earth Week campaign that will raise funds for the Michigan-based water conservation nonprofit, FLOW (For Love of Water). The digital fundraising mission, "Nurture Nature," will consist of three running challenges for participants. For each mile run, Article One will contribute a donation of $1, up to $,000. Runners can also earn varying amounts of discounts to purchase Article One eyewear which, when applied, will prompt a corresponding pledge to FLOW.
In order to participate in the Nurture Nature fundraising mission, interested runners only need to link their Strava accounts to a Run As You Are profile, which can be created in a one-step process via email. The three challenges specific to the Earth Week mission – ranging from 5K to half marathon distances – earn runners points and unlock Article One discounts up to 30%, which are stored in members' virtual lockers. When utilized at checkout, the eyewear brand has pledged to match discounts in the form of donations to FLOW.
The Nurture Nature challenge started on April 16 and conclude on April 22.