Swiftwick Launches New Trail Sock line
Expanding its trail sock line, Swiftwick last week unveiled the Flite XT Trail, which it describes as "the best of all worlds as a performance sock." It features a natural Merino upper that wicks moisture and regulates temperature, along with grip fibers and ankle support to maximize stability. Among its other details:
Swiftwick's proprietary GripDry Fiber, incorporated into the ball and heel of the sock, has micro treads that grip the sock to the inside of the shoe.
AnkleLock Technology uses strong elastic around the ankle to provide support while moving on uneven terrain.
The sock's natural, temperature-regulating Merino blend keeps runners comfortable from the cool of the morning to the midday heat.
Hydrophobic olefin fibers in the footbed, along with the natural Merino Wool, wick moisture away to keep feet dry and blister-free.
Seamless toe box eliminates points of friction in the forefoot.
The Flite XT Trail comes in five-inch (MSRP: $27.99) and two-inch (MSRP: $23.99) cuff heights.

SockGuy Releases 35-Plus Designs for Spring
Also in the world of running socks, SockGuy has more than 35 new designs for Spring 2022, including new designs ranging from a vomiting emoji to a thunderbolt, a neon pink snake and lips. As usual, the brand is keeping it weird and fun. MSRP is $11.95-$22.95.
SockGuy socks are manufactured in the USA. See all of its new designs here.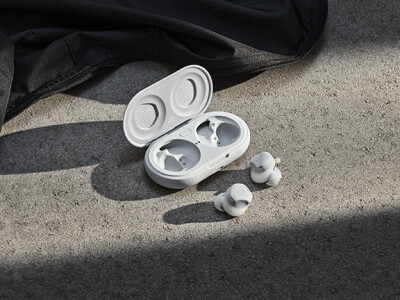 Adidas Sport True Wireless Earbuds Are Made for Runners
Taking the Three Stripes in a different, more technical direction, Adidas has partnered with Zound Industries to release the FWD-02 Sport true wireless earbuds.
Adidas Headphones prioritize technology, innovation, function and fit and FWD-02 Sport stays true to this mission through its research and development process fueled by insights from Adidas runners.
Notable features of FWD-02 Sport include customizable ear wings and tips to provide better fit for any runner and a new intuitive force touch interface that allows runners to control media, regardless of weather conditions, running gear or sweaty fingertips. In addition, the FWD-02 Sport utilizes a compact, breathable mesh fabric lid that displays battery level and helps dry earbuds from sweat or water when stored.
FWD-02 Sport retails for $169.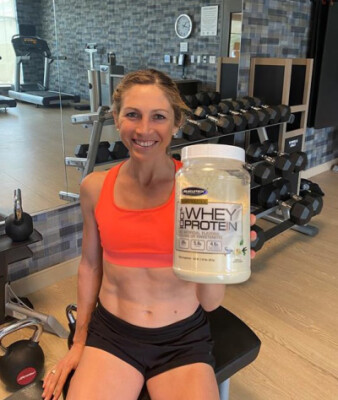 Sara Hall Joins Team MuscleTech
In January, Sara Hall ran the fastest half-marathon in U.S. history. This after running the second fastest marathon in American history in December 2020.
But that happened before Hall teamed up with MuscleTech, the sports nutrition brand and with each second on a 26.2 mile course being the difference between a podium finish and the back of the pack, Hall will now rely on Pure Series Proteins, Platinum Multi-Vitamin, Clear Muscle and Glutamine — all of which will fuel her training for big races in Tokyo, Boston, this summer's World Championships in Eugene, OR, and another two marathons in Fall 2022.
"MuscleTech was introduced to our family organically through my husband Ryan Hall, who used their award-winning products to redefine his strength and physique post-retirement," Sara Hall says. "The results have been obvious. Protein supplementation is crucial for endurance athletes like myself who are constantly breaking down our bodies with high mileage."
"Together, we've leaned on each other to cultivate the best supplement strategy for my own career, which involves tackling 13.1 and 26.2 miles at a time," she adds. "Nutrition is a huge factor towards one's performance in endurance events and I'm grateful to have the support of MuscleTech to help me reach my peak performance."
Sara's husband, Ryan, has been with Team MuscleTech since 2021 as a brand ambassador and the brand's Run Coach. The addition of Sara, one of America's best distance runners, adds a new dynamic to the partnership. The pair will create coaching and themed content for MuscleTech.com and its social media platforms. Sara will also lead the MuscleTech presence on Strava so runners can follow along with parts of the marathoner's training regimen.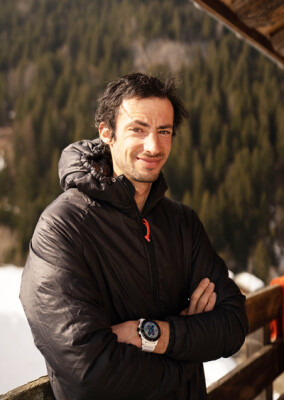 Mountain Athlete Kilian Jornet Joins Team COROS
Coros Wearables, makers of performance GPS watches, has added Mountain Running and Ski Mountaineering World Champion Kilian Jornet and World Champion Mountain Runner Emelie Forsberg as its newest Pro Athlete Ambassadors.
Both Kilian and Emelie have targeted significant competitive goals for 2022. Kilian's recently announced schedule includes returning to UTMB, where the former Chamonix area resident is a three-time champion, the Hardrock Hundred where he is a four-time champion, and Sierra-Zinal, where Kilian has won nine times including the last five editions.
To cement the relationship with the two, Coros co-founder Lewis Wu traveled to Norway to meet them both and joined Kilian for one lap of his local ski-mountaineering training loop.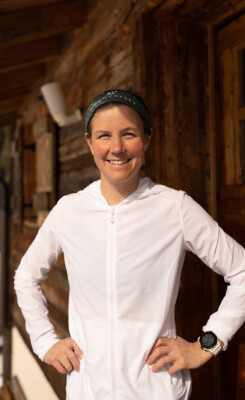 "When considering athlete partnerships, my typical way of connecting with the athlete is to go out and participate in their sport alongside them," says Wu. "I had to drag my ski equipment with me on a lengthy business trip through multiple European cities, just for a few hours adventure with Kilian — it was worth it."
In addition to showcasing the brand's technology, Coros will help the athletes bring their stories to a wider audience. After two pregnancies, Emelie is returning to full-time training, with the goal of reclaiming her position as a world champion level athlete, and COROS will support Emelie every step of the way.
Drawn by its lightweight, size and the inclusion of all the mountain features they require, Kilian and Emelie have both selected the Coros Apex Pro as their primary GPS watch. The Coros Apex Pro features include Ski Touring mode with auto ascent/descent detection, SpO2 (Pulse Oximeter) sensor with specially designed Altitude mode, Trail Running Mode, Global Topographic Off-line Maps, Sapphire Glass, and more.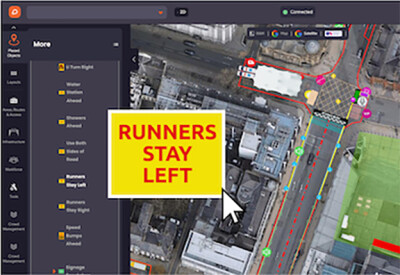 Ultimate Running Event Planner Launched By OnePlan
OnePlan, the digital event planning tool, has released a suite of tools, The Running Pack, that makes planning complex events simpler and safer. The platform lets organizers plan road and cross-country, professional and amateur events visually, utilizing the most up-to-date 2D and HD maps, and with over 130 specialized objects to place over many miles.
Crucially, it also makes progress sharable in real time among many stakeholders.
OnePlan has made the suite of tools free for anyone planning a running event. The Running Pack joins OnePlan's Cycling and Triathlon solutions and was created after OnePlan's tools have been used to plan more than 5000 events worldwide and based on decades of CEO Paul Foster's experience managing large crowds.
"You'd think there'd be nothing harder than managing a stadium of tens of thousands of fans watching a few hundred athletes," says Foster. "Now reverse that and spread tens of thousands of athletes over 5K, 10K or even 42 kilometers. Add traffic closures, un-ticketed, unpredictable spectators, and all the complications of using public grounds, and you've got an absolute beast of a job. OnePlan's Running Pack solves that."
Among the many running events OnePlan has helped make successful is the Sydney Harbor 10K, which attracts 7000 runners to the area around the world-famous Sydney Opera House and the Harbor Bridge.
"For years we had to take screenshots of maps from Google Earth, then put them into a Powerpoint document and add shapes and lines for infrastructure and course routes, with a key for people to try and understand. And of course, they weren't to scale," Pont3's operations director Symon Bryan explains. "OnePlan's mapping tool is simple to use and it streamlines our process in a way that we hadn't realized was possible before. It means we can have better communication with our partners by easily sharing digestible plans at scale."
OnePlan recently announced that SweetSpot, which organizes the Tour of Britain and Women's Tour bicycle races, collaborated on The Bicycle Pack suite of tools and that World Triathlon partnered to create the Triathlon Pack. OnePlan also recently commenced partnerships with FIBA (the International Basketball Association), and the motorsport site Silverstone.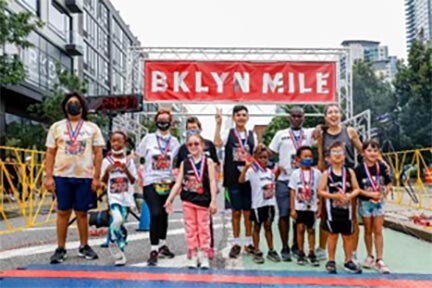 USATF Foundation Supports Fast Feet NYC with $10,000 Grant
The USA Track & Field Foundation has entered into a partnership with Fast Feet NYC, a New York-based adaptive running program for children of all abilities. Fast Feet NYC will be expanding to Detroit, MI, this fall thanks to the $10,000 grant from the Foundation. The funding will allow children with disabilities access to track and running focused programming.
This eight-week program invites children of all abilities to participate in an inclusive and supportive team environment. Over the course of the season, Fast Feet's team of coaches develop individualized goals for each child; goals are centered around running and endurance. Progress is recorded weekly and athletes are encouraged to participate in a local track meet or race, coordinated by Fast Feet, at the culmination of each season.
"We have been searching for additional opportunities to support youth track and field and this was a perfect fit. This program is special because it allows children with disabilities who may not have easy access to our sport a chance to participate," says USATF Foundation CEO Tom Jackovic.
Fast Feet's mission is to make athletics, nutrition and social skills development accessible and inclusive to all people. Its health equity programs aim to serve and support individuals of all abilities. Since launching its first location in Brooklyn, NY, the impact of providing inclusive physical exercise programs to neurodiverse athletes has yielded countless instances of positive improvements and breakthroughs in those they've worked with.