Justin Craig of RUNdetroit looks out his store window and sees "the 1970s running boom" happening all over again.
"We're seeing a lot of new customers. It's completely abnormal. We'll see 20-year-old guys out here jogging, and we'll see 50-year-old females and families running and walking, and that's helping to build a community of new runners," Craig said in Episode 2 of the Run Matters Podcast, presented by Skechers Performance retail Edition.
These new runners are already having an impact on RUNdetroit's business. "These first-time customers come in looking for a good pair of athletic shoes," he said. "They are looking for running or walking shoes, but mostly want something that's comfortable and versatile." Appropriate to a retailer based in the Motor City, Craig will often use car metaphors to explain footwear to a non-technical customer. "We try and read the customer, and if you don't care about drops and offsets and carbon plates, we'll use car comparisons explaining that some shoes are like a four-door sedan, and this other one is like a two-door sports car."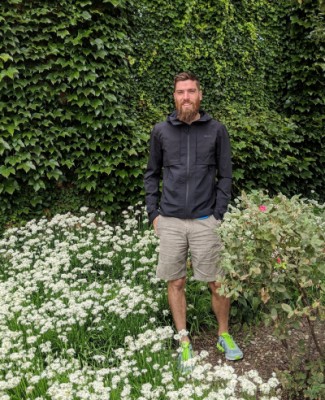 Craig and his staff have also been putting mileage on their own cars, delivering online orders to customers and offering same-day delivery. Before the Covid-19 Pandemic, RUNdetroit sold its store-branded merchandise via e-commerce, but when the store was forced to close, Craig and his staff quickly pivoted to selling everything online using its existing infrastructure. "We spent every spare moment of the 10 days prior to shut down getting all our products including a single pack of gel ready to sell online. And that proved to be our saving grace."
When the store closed for April, RUNdetroit was able to maintain 81% of its previous year's sales with online business.
Since then, Craig says the new customers tend to shop "in-store," while existing customers will buy from his website. Craig says the surge in online business has prompted him to "try and beat Amazon and the vendors at their own game by offering same-day delivery."
For the full interview with Justin Craig, click here.