With a unique product and marketing strategy that includes selling only its own shoe and apparel brand and establishing its retail presence in a suburban market, Racefaster is out to prove that you can, indeed, do it on your own. With three locations already in northern New Jersey, it is now taking on Manhattan with an ambitious store opening in trendy Hudson Yards in New York City.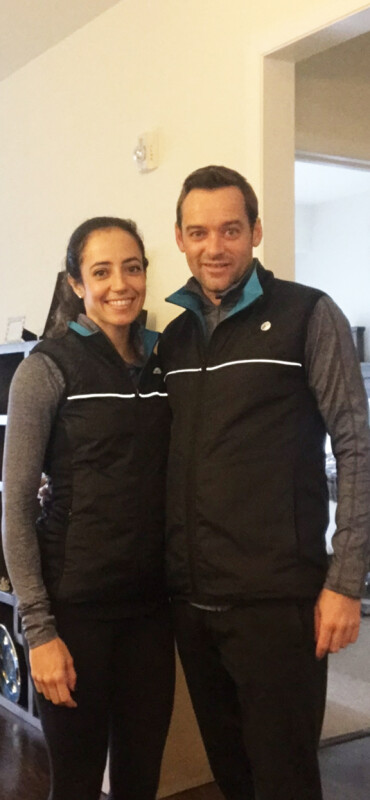 Founded in Ridgewood, NJ, in 2009 by Aidan Walsh and his wife, Lindsay, Racefaster began as a running coaching and race directing company. Seeing a need in the market for innovative running apparel and sneakers, Walsh developed the Racefaster brand, opening its first concept store in 2014. Its current locations are Ridgewood, NJ; the Garden State Plaza Mall in nearby Paramus, NJ; and the trendy Mall at Short Hills down the road in Short Hills, NJ.
As the new location in The Shops at Hudson Yards in Manhattan is set to open in early May, Running Insight+ caught up with Walsh for insight into the concept, how they are attacking this market and where Racefaster goes from here.
Running Insight+: You are in two mall locations and one downtown location, so what is the strategy behind? Is the product mix the same at all locations?
Walsh: We started out in downtown Ridgewood, as small-town run specialty retail was what I was used to. We branched into malls because we felt that our brand would reach more of our customers there.
How do they complement each other?
The stores do complement one another. When the weather is good, Ridgewood does better; when the weather is bad, the malls do better. Also, as we are coming out of COVID, having the Ridgewood store was a great help because people were more comfortable going to towns versus malls.
Who is the target market at your different locations?
Our market is slightly a higher end, less price-conscious customer. We really don't run sales, discounts or promotions. We realized early on that competing on price was an unwinnable battle for a small retailer like us.
Why do you only sell Racefaster shoes and apparel?
It provides better margins, I'm sure, but doesn't that limit your product mix and your customer base?
Yes, without a doubt we are limiting ourselves by only selling our own brand, especially since we are not a big-name brand. However, we believe the pros outweigh the cons, most notably in the fact that we are not competing with department stores or big running retail powerhouses for customers or product. In the past we would invest resources fitting a person into the perfect shoe for them, only to lose that customer to a competitor who was cheaper or more convenient. By selling a somewhat exclusive brand that our customers love, we realized that it would be much easier to retain customers' long term.
How are your shoes designed, by whom and where are they sourced?
I would like to imagine that I am some sort of genius sneaker engineer, but that is far from the truth. However, I do know what functions we need in our sneakers. I know how it must feel, how it must perform, and so on. Lindsay is very good at the aesthetic part of the process, so she knows what our customers will be attracted to visually.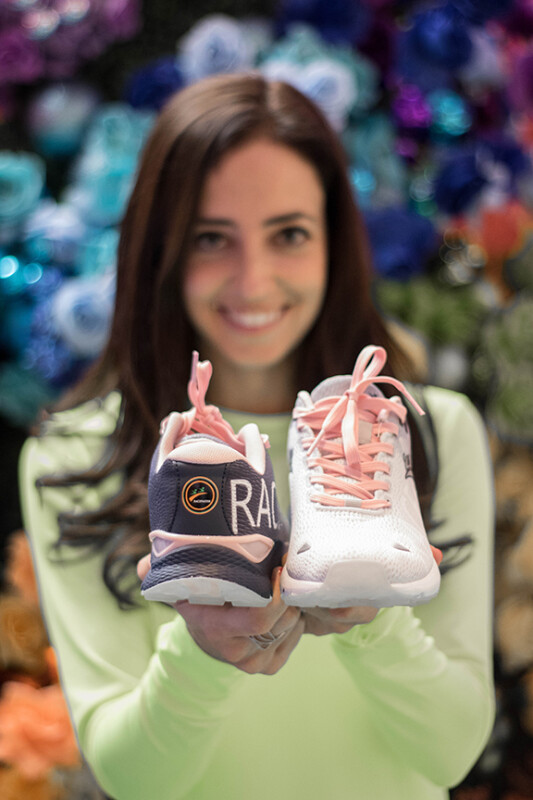 So how does the process of designing a shoe go?
From there we surround ourselves with very competent designers, engineers and manufacturers. Each team is independent of the other and, as a matter of fact, they do not even know one another. Our designers are based in the U.S. and Brazil, the engineers are based in Hong Kong and the manufacturing happens in Mainland China. It's a process that took years to develop and perfect. I can't overstate how challenging it is.
Is adding other footwear brands in your near- or long-term plans?
Yes, and no. I have a huge respect for other brands and other retailers. I am not saying that Racefaster is great and other brands are not. I am a fan of my competitors and given the opportunity I would love to collaborate with them on projects. So, in the sense of having a purely Newton or 361 style in our stores long term, I don't think we are headed that way. In the sense of collaborating on a shoe with them or another company, yes, that would be an opportunity I would very much welcome.
What you can at this point about your New York City location? Where, size, product mix, target customer?
New York City is a huge project for us and a leap of faith for sure. Having said that, it gives an understanding and appreciation for our business model and its relative success. It is a 2000-square-foot store located at The Shops at Hudson Yards, located between lululemon and Athleta on the third level. It will be an exclusively Racefaster branded store, targeting our typical market.
We have to ask: Why expand into such an expensive and competitive market?
Good question. All my life I competed. From local races on grass tracks, to National Championship finals, I have been a competitor. Every time the gun went off, I raced to the best of my ability regardless of who was in the race. So, in a sense, why is this any different? It's competitive and high stakes, but isn't that what makes it an adventure?
Do you do any online e-commerce sales?
Historically our online sales have been modest, but it's an area where we intend to learn and grow as we develop as a company.
You started out in the training business. How does that fit in with your retail and branding business?
Racefaster started out as a coaching and race directing company. Now we mainly coach youth runners and we exclusively manage our own events. At this point that side is a passion that we love to do. Coaching kids is one of the most rewarding parts of my job. I love watching kids progress and develop, especially when they came to us as the underdog and we turn them into good runners.
What about your events?
On the event side, again, I love watching my friends and our clients enjoying the races we put on. It's very fun. Having said that, yes, I no longer coach adults or direct races for other companies. There aren't enough hours in the day and I figure the kids need me more.
Finally, what is in store for Racefaster for the rest of 2022 and what is it going to take to get there?
We are constantly looking for what's next. In the short term I would say that we are growing our wholesale business, working with retail partners who align with us as a brand. I would also like to expand our brick-and-mortar presence, so we'll see what opportunities open up on that front. What will it take to get there? Hard work, a good staff, and a little luck (of the Irish)!