The Elevator Pitch: Rollga is about helping people achieve their fitness and wellness goals through the use of uniquely designed products that enhance recovery, restore range of motion, improve flexibility and keep muscles healthy and performing their best. Its contoured foam rollers are engineered to avoid bones and tendons, provide pinpoint precise pressure, and create a more comfortable rolling experience.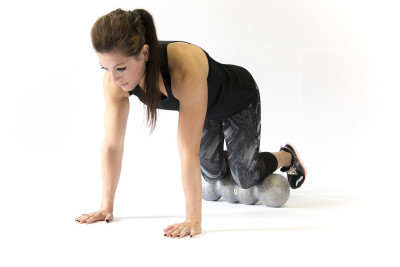 The Rollers: Rollga foam rollers fit the natural curves of the body and are easily able to reach muscles that traditional flat rollers cannot. The company calls them "not just another foam roller, they are a new product category" that provides the stability of a traditional foam roller with the pinpoint targeting of both a large and small lacrosse ball.
Looking Back at 2020: 2020 has actually provided a unique opportunity for Rollga, according to CEO Rusty Deters. "With quarantines forcing many people around the world to stay home, fitness and home workouts have become increasing popular," he points out. "Since Rollga Foam Rollers make a great workout prop, add an extra challenge to workouts, and are excellent workout activation and recovery tools, our product demand has fortunately only grown in 2020."
The COVID-19 Impact: The effect of the pandemic has provided an opportunity for Rollga's products to help more people. As foam rolling has been shown to improve muscle mobility – aiding with injury prevention – and reduce muscle soreness after workouts, Rollga has been able to provide a tool that helps keep people healthy and reaching for their fitness goals.
The Marketing Effort: "The pandemic has changed our marketing strategy by eliminating all in-person events and has forced us to invest even more into our digital marketing efforts," explains Deters, adding that an added emphasis on at-home workouts has allowed it to share how great the product is as an additional workout prop and recovery tool. Rollga has also created more content showcasing the Rollga's versatility in different at-home strengthening routines, pre-run activations and recovery sessions during the pandemic.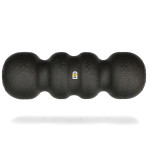 The Recovery Segment: Deters believes that the running community's understanding on the importance of recovery has greatly improved in the recent past. "Training philosophies are improving, shoes are improving, nutrition is improving, recovery methods are improving and runners are getting faster," he says. "Products on the cutting edge of forward progressing research, like the Rollga Foam Roller, are in high demand and for good reason. As a runner, you adapt to the improvements available or get left in the dust."
The Cool Logo: The Rollga logo design is based on Leonardo Da Vinci's Vitruvian Man – a symbol of a healthy body.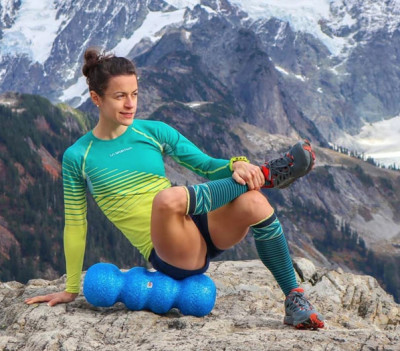 The Rollga Difference: First, they are more effective at releasing muscles around running related injuries such as shin splints, IT band syndrome, Achilles tendonitis and muscle strains since bones and tendons are able to sink into the Rollga's contours. Second, they are able to provide the pinpoint pressure of a large and small lacrosse ball, but with added stability and angles. And third, they are able to provide varying degrees of pressure due to the different densities available and the rounded ends that allow for use against a wall while standing or sitting to enhance pressure control.
The Appeal to Runners: "Rollga Foam Rollers are perfect for runners not only because they're able to provide pinpoint pressure, offer the unique ability to comfortably release muscles surrounding running related injuries, and allow for complete pressure control by the user, but also because runners are inherently tight and always in a state of recovery," says Deters. "Rollga foam rollers are able to dig deeper into muscles than flat rollers, which allows them to release tight muscles for injury prevention and improve oxygen rich blood flow to muscles for faster recovery."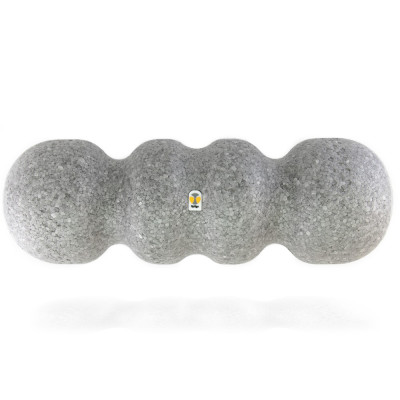 Retail Recovery Advice: Deters feels that run specialty retailers should approach the recovery market as they should any category of products they look to carry – seeking the most innovative and effective products. "Runners often own numerous recovery products, including duplicates of certain products like foam rollers, as they have become more educated on the fact that their training and performance is only as good as their recovery," he says. "We believe Rollga is not just another foam roller, but a completely differently product and an accessory to the standard flat foam roller." Because Rollga's muscle targeting is so much more precise and controllable, Rollga is positioned as a "gap filler" between a foam roller and a lacrosse ball. "That said, Rollga foam rollers are able to accomplish what both a flat foam roller and lacrosse ball have to offer, so really Rollga is a replacement for both the foam roller and lacrosse ball."
2021 Plans: Rollga plans to increase expansion in run specialty and other retail, continue growing online, and return to in-person events when safe to do so. Rollga also plans to add various limited edition foam roller colors throughout the year and may add a top secret additional recovery tool or two.