Pressio, a brand established "to show the planet that world-leading products could be made sustainably," has created fibers from the ground up and created techniques that improve product performance and incorporate its seven pillars of sustainability. The company was founded by Jamie Hunt, the co-founder of the sporting brand 2XU, which he sold in 2018, and Andy Nicholson. Running Insight+ spoke with the founders to gain insight into its groundbreaking sustainability efforts and what they mean for the run specialty industry.
RI+: What is your sustainable focus in 2023 and how do you implement that?
We are driven daily how to make our products more sustainable. We are well past the recycling of fibers (in 98 percent of our products) and we are integrating most of our products with biodegradability, eco-dyeing, and biological applications. We are also looking in making our main garment factories, which produce over 95 percent of our products using fully renewable energy. Our focus is also to help the consumers understand more what sustainability means in the marketplace.
RI+: How does that translate into your apparel design and manufacturing, as well as shipping and merchandising?
Everything! For us sustainability goes beyond the use of sustainable materials — from the way a product gets transported to our suppliers to the manufacturing process. We don't work with suppliers unless they have very strong sustainable and ethical values in place. We also have very strong regulations around the use of air couriers. We aim to ship 98 percent plus of our own products this year.
RI+: What is your company's message to run retailers about your eco-efforts?
To educate what sustainability is. Unfortunately, run retailers are often misinformed about what sustainability means in the marketplace. So we try and educate and then show them how this affects our products in how they are produced and what impact this has.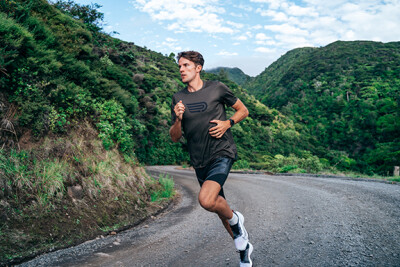 RI+: Why should run retailers carry sustainable clothes such as yours and how do they spread the message to their customers?
Because there is no compromise, sustainable products perform the same (and even better in some cases) with more sustainable manufacturing. But they do need to give the brands POS and other activations to allow us to educate the end consumer. We have also created a collection our retailers can logo with their store brand; this is a great way to show they care about sustainability, by associating their store with a sustainable brand.
RI+: What are some of the highlights of your new website and how will it help to spread that message?
Better education on our products, easier to transact with and a cleaner site all around. We will also be allowing the U.S. consumer direct access to our products and they will be able to see the environmental savings on all products we make and how we carbon offset all our products.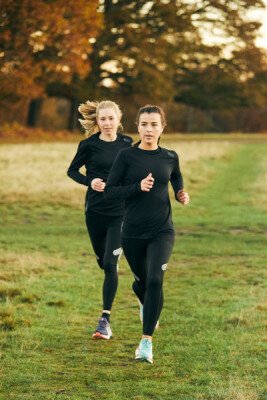 RI+: Finally, what's next for Pressio in your product and sustainability focus?

Creating new ways to produce fibers, fabrics and garments more sustainably. We are targeting the dyeing process, which is the greatest environmental liability in producing sportswear and end-of-life solutions for our garments. Finally, we are well into creating a fiber that will be the world's most environmentally friendly fiber. It is a very exciting project we will be sure to release more details soon.

In other developments at Pressio, the brand has launched its Custom Apparel Program that offers customizable athletic apparel. The program aims to further the mission of providing performance apparel built upon an uncompromised ethical and sustainable approach. The program is aimed at store branded merchandise, staff apparel, event apparel, team apparel and incentive rewards. Each collection in the Custom Apparel Program, including Recon, a biodegradable cotton touch fabric, harnesses quality and sustainability efforts.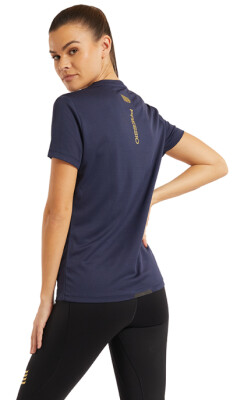 "We have a vision to change the industry, one tee at a time," says Todd Schoelen, managing director for Pressio USA. "We believe that by offering a better quality tee to the running industry, one that is built sustainably and affordably priced, people will begin to expect and demand more. Transparency is paramount and Pressio is leading that shift."
The Recon Collection features a cotton-touch biodegradable cationic fabric for comfort, control, and durability. The Bio-Form Soft material was created from USA-sourced technology and has full-biodegradable certification.
The Sustain Collection uses Elevate fabric made of 100 percent recycled polyester yarn. By Eco-Dying the Elevate fabric, the Sustain Collection contains 70 percent less chemicals, uses 70 percent less water, eliminates the possibility of dye in waterways and reduces micro-shedding. The Event Tee was created to promote a fully sustainable message to athletes and community members at events by offering a customizable and technical race T-shirt.