Many runners and run retailers remember PowerBar as one of the first nutrition products created for endurance athletes. Developed by Canadian athlete Brian Maxwell and his wife, Jennifer Biddulph, a nutritionist, the original "bar" in its foil wrapper became the go-to product for runners and cyclists.
When the Maxwells sold the business to Nestle in 2000, the food giant quickly expanded the distribution and the brand that was the cornerstone of the nutrition category for many specialty stores was suddenly available in drug stores, convenience stores and groceries.
Now, 20 years later the executive in charge of the brand's U.S. distribution wants to take it back to its roots. Tom Federico, the co-founder of Pivot Nutrition, is an experienced exec in the nutrition category. He was he was the sales director of the Sports Specialty businesses for PowerBar at both Nestle and its subsequent owner, Post Holdings, and fought hard for the brand to focus on its specialty heritage.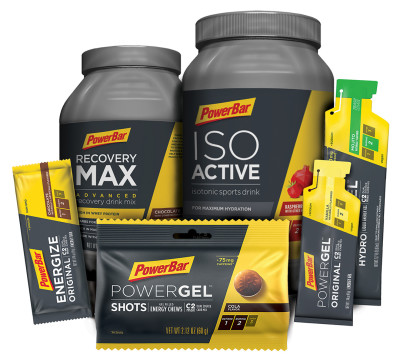 Federico founded Pivot Nutrition in 2018 along with Eric Zaltas and secured the U.S. rights to distribute PowerBar products starting in 2019. The rollout was slowed by the COVID-19 pandemic, but Federico and his team are starting to make progress. Federico handles sales and distribution while Zaltas oversees R&D and commercialization
"We plan to get the brand back where it was," Federico tells Running Insight. Working with the Post Holding's European division, Federico has helped develop a line of products targeted and packaged for the U.S. market. The line includes Engergize bars that harken back to the original product, as well as gels, chews and sports drink powders.
"PowerBar built this category at specialty, but since then it's expanded and grown and our line reflects that," he says. "Our new Hydro Gel is designed specifically for runners. It has a very similar formulation to our Gel Original, but it is in a ready-to-drink format designed to go down easier than a traditional gel and you also do not have to chase it with water. PowerBar product formulations are based on scientific data and they are designed to improve athletic performance for endurance athletes."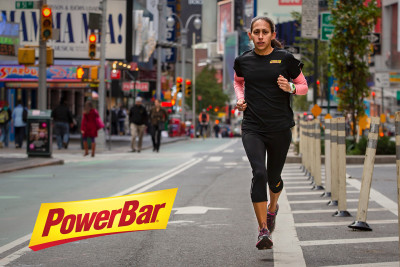 PowerBar has also signed Desi Linden and Sebastian Kienle to promote the brand and had planned to sponsor a number of marathons this fall. "We're not sure when those races will happen, but when they do, we'll be out there supporting retailers and getting in front of runners," Federico says.
Last month, Pivot sent PowerBar packages to more than 200 top running stores. The package included three boxes of PowerGel Original and two boxes of PowerGel Shots. "The stores are free to share these with staffers and customers. It's our way of supporting these stores while they work to re-open."
Federico says he is "taking a premium brand strategy" with the re-launch of PowerBar.
"Under our new MAP policy, independent retailers maintain strong margins for PowerBar products," He says. "Our goal is to be the most profitable sports nutrition product for our running and bike retailers.
"One big change in our business model which enables us to achieve this goal is PowerBar is exclusive to the sports specialty market," Federico adds. "Unlike many of our competitors, our products are exclusive to the sports specialty retailers. There will be no more competing on price with retailers in the food, drug and mass channels."
Pivot has hired a team of independent sales representatives to service specialty retailers to call on stores, clinic their staffs and provide support at events and expos.
"Over the years with Post and Nestle we have had the privilege to try many different things to drive the business," Federico continues. "We have found that sampling and sponsoring events to be the most successful and provides the best results for driving the business. We feel it is very important to clinic and sample at shop runs and rides. It is also important to provide the same service for training groups supported by local shops.
"Our number one priority is regaining our distribution among the run and bike specialty retailers."