With an on-going commitment to the environment in the Lowcountry of South Carolina – but with many of its efforts interrupted by the COVID-19 pandemic earlier this year – Palmetto Running Company (PRC) is back at it this fall with its impressive Eco-Initiative, this time in partnership with The Outside Foundation.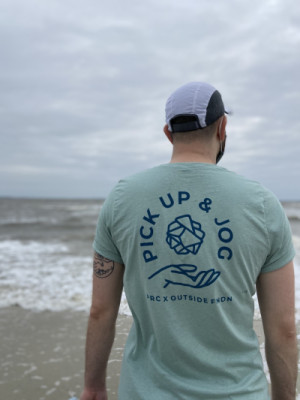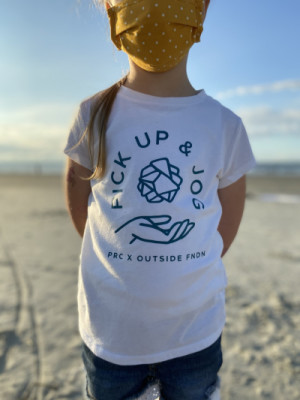 The latest effort is called Pick Up & Jog and the novel partnership between a run specialty retailer – PRC has two stores in the area, one in Bluffton and the other on Hilton Head Island, SC – involves plogging, what some describe it as a combination of jogging while picking up litter — a perfect partnership for a running store committed to protecting the environment.
(In Sweden, environmentally conscious runners have taken to collecting plastic litter during their runs. The aerobically taxing and rubbish-collecting activity has been named "plogging" – a portmanteau of "jogging" and "plucking." Founded by Erik Ahlström, Stockholm-based group Plogga aims to use the city's runners as a force for good. His team of ploggers pull on their disposable gloves, grab a bin bag and scan the streets for litter along their route. Once the bag is full, it's deposited in an appropriate recycle bin, cutting down on the amount of plastic making its way to the ocean.)
Closer to home, PRC has partnered with its friends at The Outside Foundation (https://www.outsidefoundation.org/) to start monthly plogging events (or Pick Up & Jogs as they call them). Each month volunteer runners meet at a different area in the Lowcountry to pick up trash. The retailer welcomes runners, walkers or just people looking to make a difference, according to PRC's social media and marketing director Keri Straughn.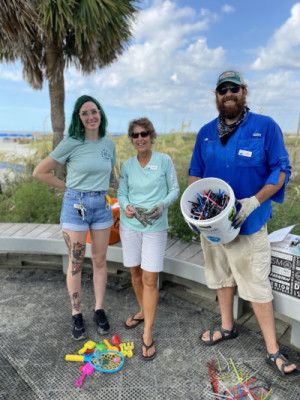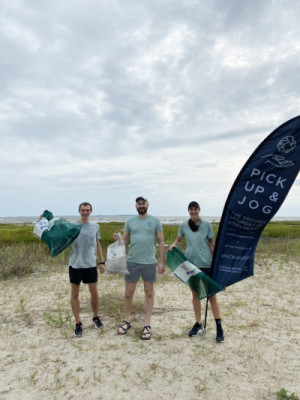 The first month the group met at Coligny Beach (the more touristed beach in the area) and Straughn reports they were able to collect and fill three-quarters of a 96-gallon trash bin.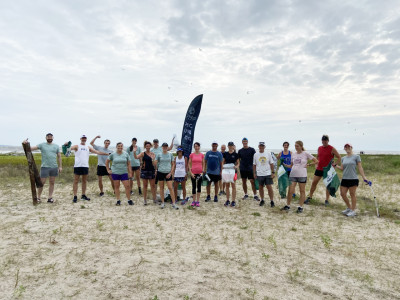 For the second effort over the summer the ploggers met at historic Mitchelville Freedom Park – the first self-governed town of formerly enslaved people in the United States – and collected 75 pounds of trash.
PRC plans to continue to hold the Pick Up & Jog events on the second Saturday of every month and vary in locations. The October event took place last week at Burkes Beach and the remainder of the 2020 schedule is November 14 at Coligny Beach and December 12 at Palmetto Bay Marina and Cross Island Bridge.
For more on Palmetto Running Company's Eco-Initiatives: https://palmettorunningcompany.com/pick-up-jog